Mexico in a nutshell
There is a good reason why Mexico is one of the most popular holiday destinations in the world. Most tourists visit the country because of its many fantastic beaches and fashionable seaside resorts. The country has no fewer than 10,000 kilometres of coastline. So, there is always a place to enjoy the wonderfully warm sea water. But Mexico is more than just pleasant weather and fine beaches. It is also a country of archaeology, Mayan pyramids, music, delicious food, interesting history, museums, haciendas (ranches), golf courses and beautiful architecture. Not to mention deserts, volcanoes, snowy peaks, jungle, caves and beautiful coral reefs.
Coastal destinations like Acapulco, Cancun, Cozumel, Los Cabos, Playa del Carmen and Puerto Vallarta understandably attract many visitors. However, more and more travellers are also discovering the particularly interesting inland regions. Not only for nature but also for culture. Think, for example, of colonial cities such as San Cristobal de las Casas and Guanajuato. But also, Mexico City and Mérida on the Yucatan peninsula. Or the many Mayan ruins and the Pyramids of the Sun and the Moon in Teotihuacán. Enough highlights to keep you busy for months on end.
Click to jump to any topic below:
Accommodation in Tanzania
In Mexico there is a wide variety of accommodation, ranging from small (boutique) hotels and hostels to resorts and large hotel chains. The prices for an overnight stay have risen considerably in the last ten years. Nevertheless, you can still stay for a reasonable price at the coast as well as in inland cities.
We ourselves usually find the accommodation of hotel chains pleasant but a bit dull. The nicer ones are the boutique hotels that you can find all over the country. By the way, avoid the smaller hotels and motels on the side of the road. These are usually not very comfortable and prone to (petty) crime. On the coast, you have many resorts but also small-scale, usually charming accommodation. Prices vary widely. A tip is to look online whether you can rent something in a timeshare (beach resorts) from a private individual. The costs are then often considerably lower than when you book directly with a timeshare hotel chain.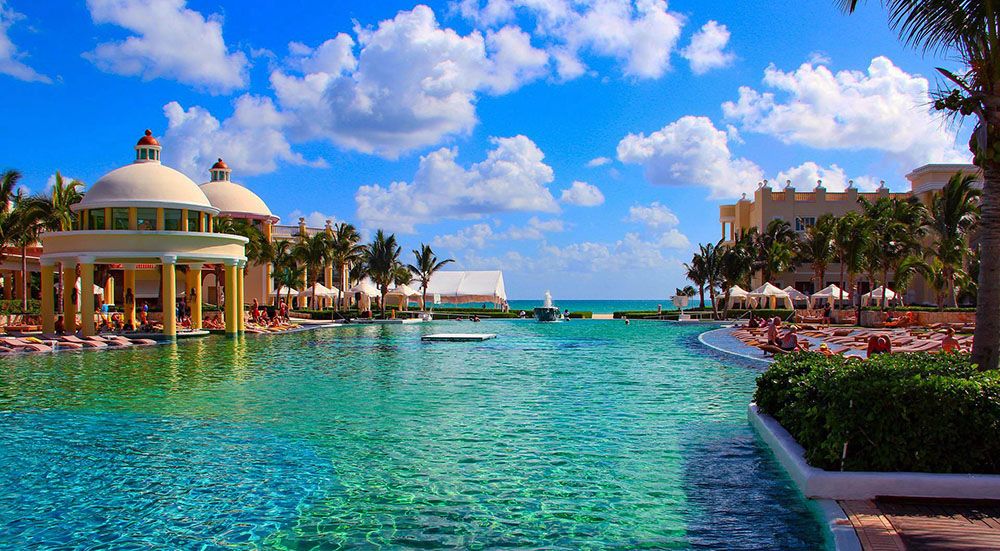 Travel advice for Mexico
Certain safety risks apply to Mexico. Apart from some health risks it is mainly the (minor) crime in some areas and cities. You can read which areas you should avoid on gov.uk. But also, in the relatively safe tourist areas like Yucatan you should stay alert. And, of course, use some logic: walking the streets alone at night with lots of jewellery on is not a good idea, even in our own countries.
Besides crime, there are safety risks related to our natural environment. In Mexico, for example, there are several volcanoes for which travel advice is in force. Earthquakes can also occur. And in hurricane season (from May to early October) things can get pretty rough on the Caribbean coast. Is Mexico still a pleasant holiday destination? We think so and have been there quite a few times. But follow the travel advice of your government and Mexico's. And use your common sense.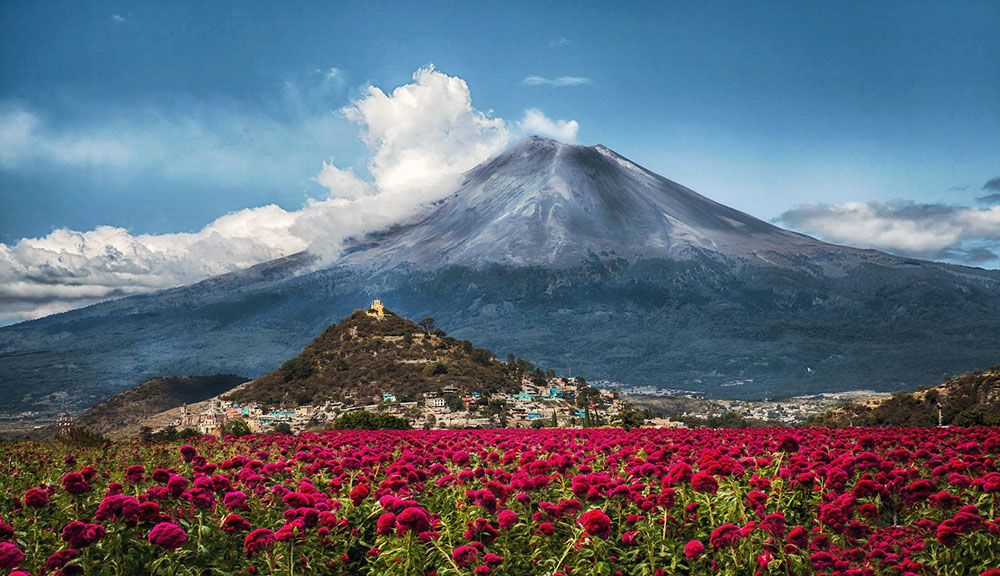 Healthcare
The following vaccinations are recommended for Mexico: DTP and Hepatitis A. In addition, it depends on the individual whether other vaccinations are required. For example, against Hepatitis B or Rabies. Other health risks in Mexico are related to mosquito bites or diarrhoea. Especially in the south-east of Mexico, make sure you are well protected against insect bites. And never drink tap water, always buy bottled water. If you order a delicious fresh fruit juice, always ask for pure juice and not water. Also be careful with ice cubes, they are often made of tap water.
Always check the latest recommendations on the fit for travel website of NHS.
Best time to visit Mexico
The large and vast Mexico has a particularly varied climate. On the Baja peninsula in the north-west, the Pacific coast enjoys a Mediterranean climate. On the east side of the peninsula, it is dry and hot. In the mountains, on the other hand, it is a lot cooler. The southern part of Mexico has a tropical climate.
The best time to travel to Mexico therefore depends on which area you want to visit. Most tourists go to the southern part of Mexico. For that part, November to April are the best travel months. There is relatively little precipitation, there is a lot of sunshine and it is pleasantly warm. However, if you are looking for the higher regions, you should expect cold nights.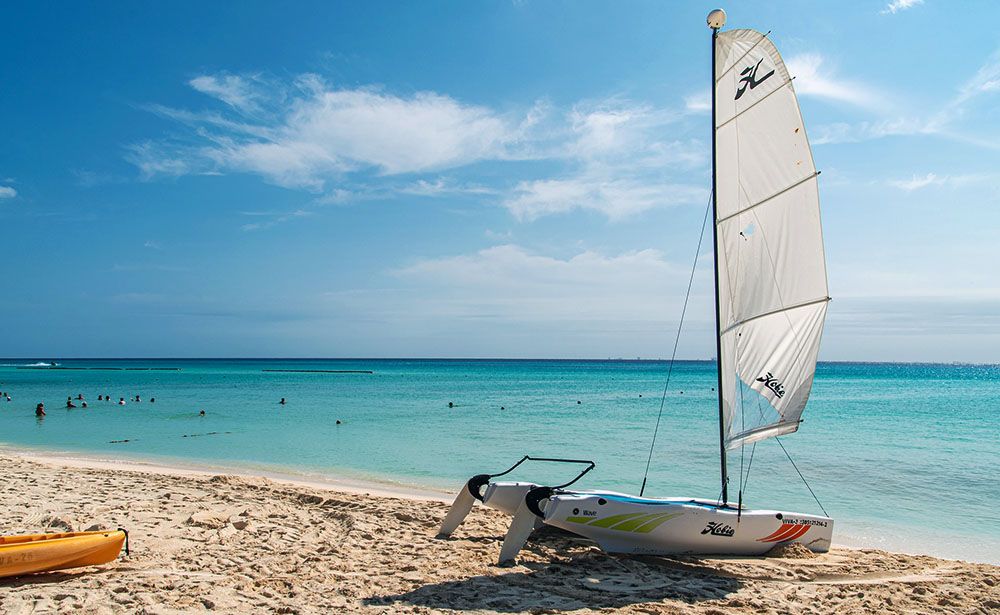 Visa for Mexico
You do not need a visa for Mexico if you stay up to 180 days as a tourist.
Food and drinks
Many Europeans and Americans are already familiar with Mexican cuisine thanks to the Mexican restaurants in their own countries. But what exactly is Mexican cuisine? With a country as big as Mexico, there are big differences in regional dishes. In the north, for example, you will mainly find dishes with beef or goat. The south-east, on the other hand, is more known for its spicy dishes with lots of vegetables and chicken. On the coast, of course, you will find a lot of fish on the menu. But just like in central Mexico, there are also many dishes based on corn. If you want to get to know Mexican cuisine, make a round trip. Then ask in every other city for the "platillo tipico": the local speciality. You will get to know surprisingly many more delicious dishes than just enchiladas, tacos, tortillas, tostadas and guacamole.
In Mexico, you will find many (mobile) food stalls on the streets. You can usually find the most delicious local delicacies there. But be sure to judge the hygiene of the food beforehand. We once had our Christmas dinner on the street in south-eastern Mexico. We rarely ate as much Mexican food as we did there and we did not get sick. By the way, you can also get sick from eating in a restaurant. One way to avoid this is to only eat in places where (many) others are eating. Bear in mind that Mexicans usually eat their main meal between 2 and 3. In the evening, they do not eat until eight o'clock.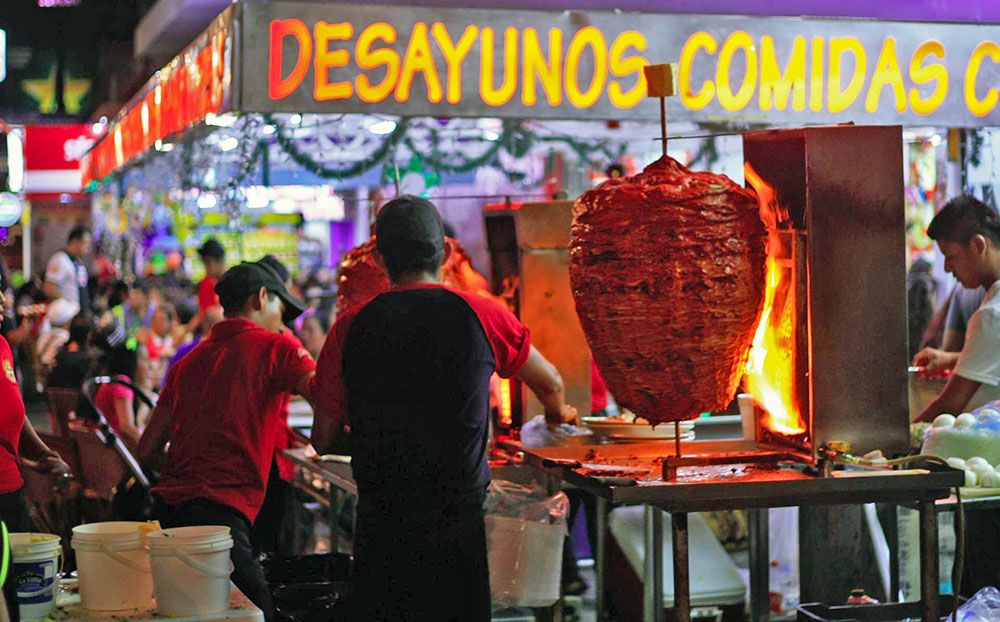 Getting around in Mexico
The two most common means of transport for tourists in Mexico are the rental car and the bus. In the cities you can use the bus, taxis, uber or even metro (Mexico City). Mexico is a very large country. If you want to travel from the south-east to the north-west, flying is also an (affordable) option. However, our advice is to limit yourself to one region within Mexico. Do you really want to see the whole country during your trip? Then plan for at least two months and make use of the comfortable bus services as much as possible. You will get to see much more of the country. It is also less damaging to the environment.
The first time we went to Mexico (Yucatan), we got a rental car. This suited us surprisingly well. The roads are generally excellent, wide and quiet. Our advice is to take the toll roads as much as possible. These are much more comfortable than the provincial/regional roads. On the real back roads, you will also find many speed bumps (topes). The locals, including the police, make grateful use of these. Don't be surprised if young and old try to sell you fruit, newspapers and other goods at such a barrier. And agents sometimes ask for a "propina" (tip). Book your rental car carefree and truly all-inclusively at Zest.
Later on we regularly took the bus. The bus lines in Mexico are efficient, comfortable and affordable. At least, if you go for the more luxurious bus service. Like with ADO in the (South)East or ABC in the Northwest. On board you even have a toilet and TV screens. And the legroom is very good even for us. On the bookaway website (where we often book ourselves), you can check where, what time and which bus is going to your destination. Here you can also reserve your seat. This is especially wise in the busy winter months!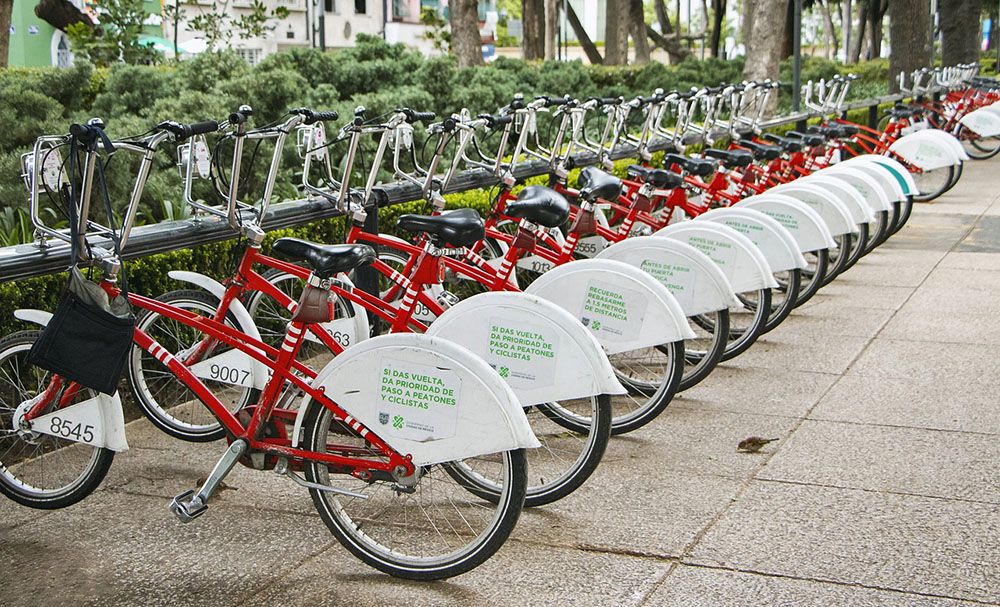 Electricity
The mains voltage is 127V with a frequency of 60 Hz. The sockets in Mexico are type A and B. You need a power plug adapter when living in the UK or Ireland.
Money matters
You pay with Mexican pesos and usually cash. Fortunately, there are plenty of ATMs/cash machines in the country. In the remote areas you'll have to carry cash. In the more luxurious shops, restaurants and hotels you can pay by credit card. It is advisable to withdraw money as soon as you arrive at the airport. For example, for the taxi, or to buy bottled water.
The general price level in Mexico is almost twice as low as in our own country. However, there are large differences per region. In the popular Yucatan, for example, prices for accommodation, food and tourist attractions are significantly higher than elsewhere. Incidentally, the prices of hotels in particular have risen sharply since the coronavirus crisis. Mexico was one of the few countries that remained open, which led to a huge increase in demand.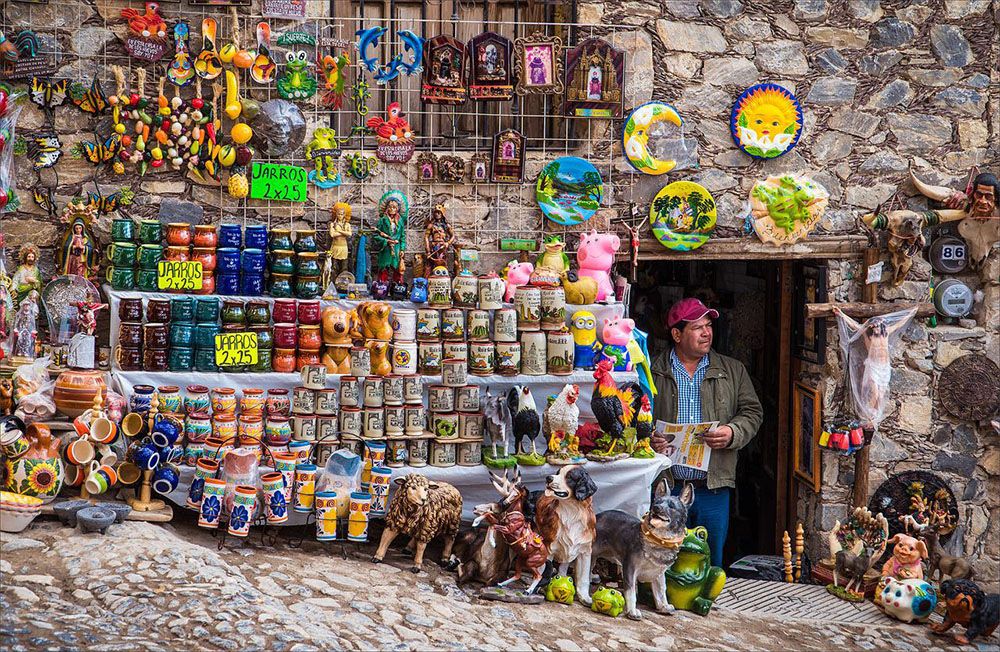 Highlights of Mexico
There is a lot to see and do in Mexico. Below, we highlight some of the country's highlights. However, we will soon be adding to this page. Therefore, keep an eye on our website regularly.
The Yucatan peninsula on the Caribbean coast is one of our favourite destinations in Mexico. Yucatan has beautiful sandy beaches, tropical jungle with the most beautiful birds and butterflies, and underground rivers and cenotes. But...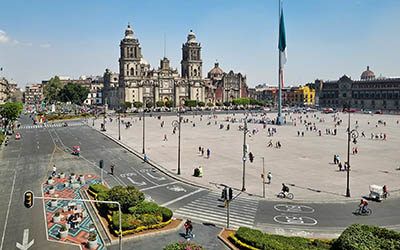 Many visitors to Mexico pass up the capital on their way to sunny beaches, underwater paradises or cultural cities. But that is a shame, because the city has a lot to offer. You get to know the country well by visiting the city, or...