Miami, the magical city in the American tropics
Miami, the magical city in the American tropics
At the southern tip of the American state of Florida lie the cities of Miami and Miami Beach. In the 1980s they were the setting for, among others, Miami Vice. The TV series showed a hip environment that was so much more than just the centre of cocaine smuggling. And rightly so, as we found out later when we went to discover this part of Florida ourselves. We got to know Miami as a fantastic melting pot of cultures. A lively, dazzling environment of art, music, architecture, beaches and the ultimate nightlife. All this with lovely temperatures that rarely drop below 24 degrees.
We have really grown to love Miami over the years. We can still enjoy the coloured Art Deco buildings on Ocean Drive. The cosy Miami harbour with salsa music in the nicest cafes. But Miami was not always the wonderful city we love nowadays. At the beginning of the 19th century, it was still mainly a swampy area. This changed at the end of the 1800s when the Florida railroad was extended to the south. Shortly after that, the highway was built that connects the Florida Keys with the mainland.
Twenty years later, the city experienced explosive growth. Despite Prohibition, northerners could still (illegally) obtain alcohol in Miami. During the world crisis, the city fell into decline but thanks to President Roosevelt's New Deal, the city was rebuilt. After the Cuban revolution, Miami became a haven for Cuban immigrants. By the 1980s, there were so many of them that many Americans left the city. Miami fell into disrepair again and crime increased. In response, drastic measures were taken and as a result, the city grew into the fantastic travel destination we know today.
The many highlights of Miami
Below are the highlights you can't miss during your city break to Miami.
Speedboat sightseeing tour
One of the best attractions in Miami was the speedboat trip past the villas belonging to celebs. The 45-minute trip goes through Biscayne Bay, you will sail along Miami Beach and Fisher Island, too. The latter is a barrier island of less than one square kilometre. Fisher Island has the highest per capita income of the US. Only residents and their visitors, hotel guests and club members are allowed ashore. Many celebrities have lived there, including Oprah Winfrey and Boris Becker.
You'll also go at a snail's pace past the villas on Star Island. This artificial glamour island lies between Miami Beach and the mainland of Florida. There are architectural gems and modern mega villas. Really too beautiful and too luxurious. There are almost as many swimming pools and tennis courts on the island as villas. Most houses are hidden and secluded, but during the cruise you still get to see plenty of them. The captain provides some juicy details about the residents for instance. Gloria Estefan owns two villas on the island. One of the two gets rented out a lot. Cost? Only $75,000 a month.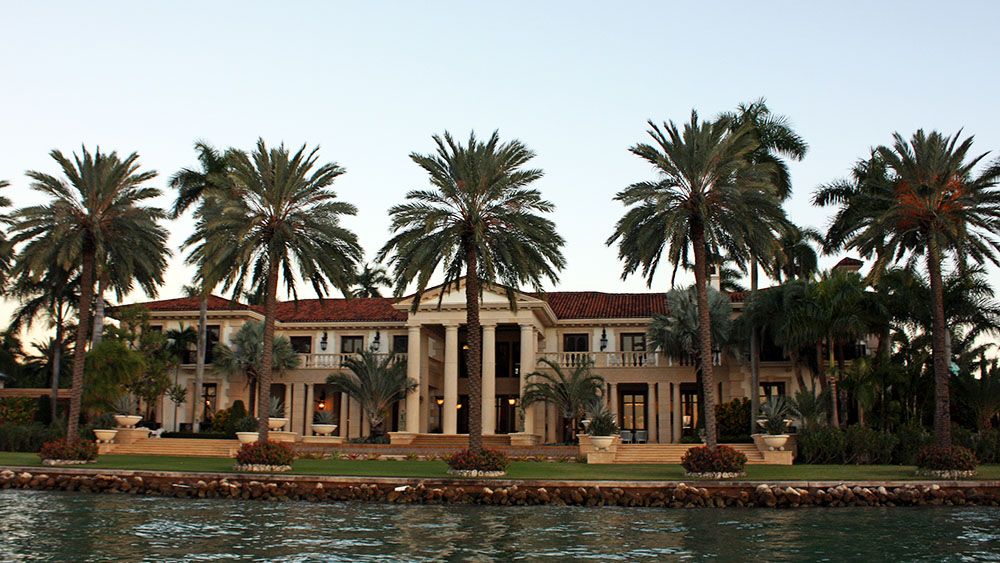 Bayside Marketplace
At Biscayne Bay in the heart of Downtown Miami you have the Bayside Marketplace. A very cosy spot full of shops, restaurants, bars and terraces. It is also the place where you board for the speedboat trip or where you take the water taxi to Miami Beach Marina, Key Biscayne or Coconut Grove.
What makes the location so nice is the tropical, relaxed atmosphere that hangs in the air. This is partly due to the Latin American music playing in the background. Add to this the beautiful location on the turquoise bay with palm trees. And of course, the fantastic temperature where even late at night you can still be pleasantly warm. Really a wonderful place to end the day in style. For example, by getting a spot on the terrace and enjoying live music performances and the sunset. You can go out for dinner afterwards and enjoy the sultry evening for a long time.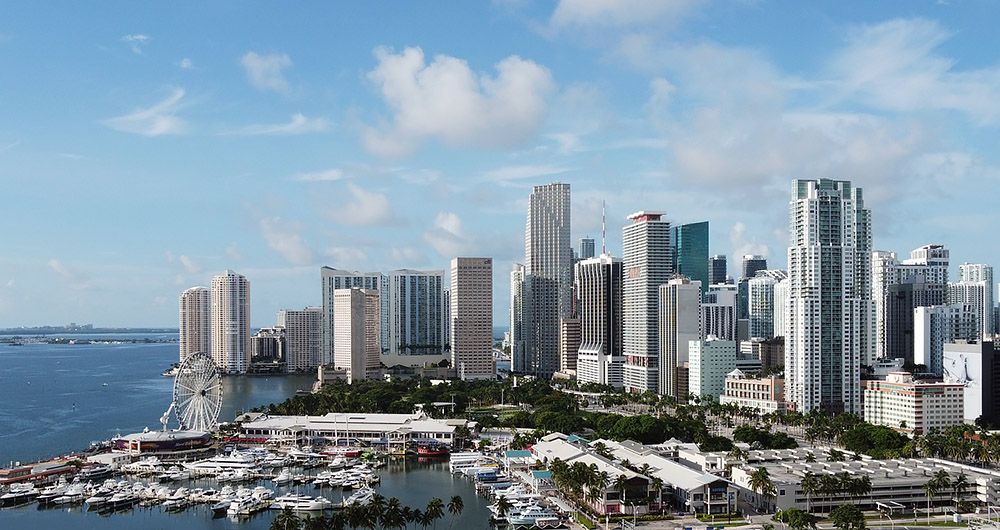 Miami Beach
Many people think that Miami Beach is just the beach of Miami. Yet it is a large community of its own. Miami Beach is located on a barrier island east of Miami and Biscayne Bay. You'll find wonderful beaches, many trendy bars and the world-famous Art Deco District.
The Art Deco District is located between Ocean Drive and Alton Road, and between 6th and 23rd streets. You'll find more than 500 stylish structures. The most whimsical buildings are on Collins and Washington avenues, and on Ocean Drive. Personally, we find Ocean Drive the most interesting part. Here you have the big Art Deco-hotels and the many Art Deco-cafes.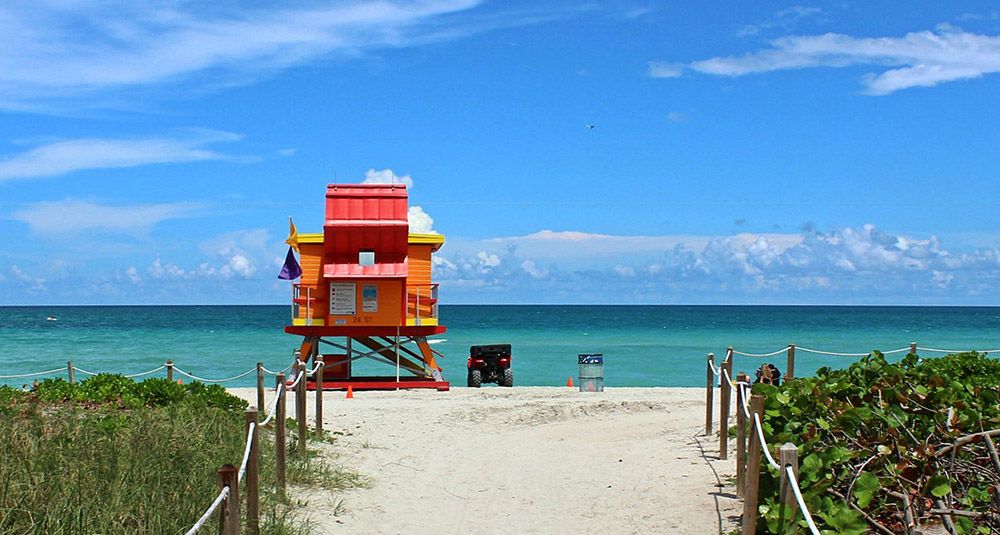 South Beach
Make no mistake: Miami Beach is bigger than you might expect. Even with a rental bike you're quite a long way from the south to the north. Our advice is to stick to South Beach, the southern part of the municipality. Not only is this part ideally located from downtown Miami, it's also where most of the action is.
This is especially true of Lummus Park, located between the ocean and Ocean Drive. You could compare it to Venice Beach in Los Angeles, but it's more tropical. In short: runners, cyclists and fitness enthusiasts everywhere. This large park has been the setting for many television and film scenes. After your visit to the park, stop by the News Cafe. This trendy but low-key restaurant is owned by Gloria and Emilio Estefan. It is an ideal place for some people-watching in South Beach.
Guided bike tour of South Beach
A good way to quickly get to know a city or city district is with a bike tour. In South Beach you can do that with Baja Bikes. This company organises guided bike tours in many cities around the world. The Baja Bikes bike tour starts in the heart of the Art Deco District. The enthusiastic guide then takes you along Ocean Drive, South Pointe Pier, Miami Beach Marina and Star Island. In two hours, you will learn a lot about Miami's culture and the highlights of this city district.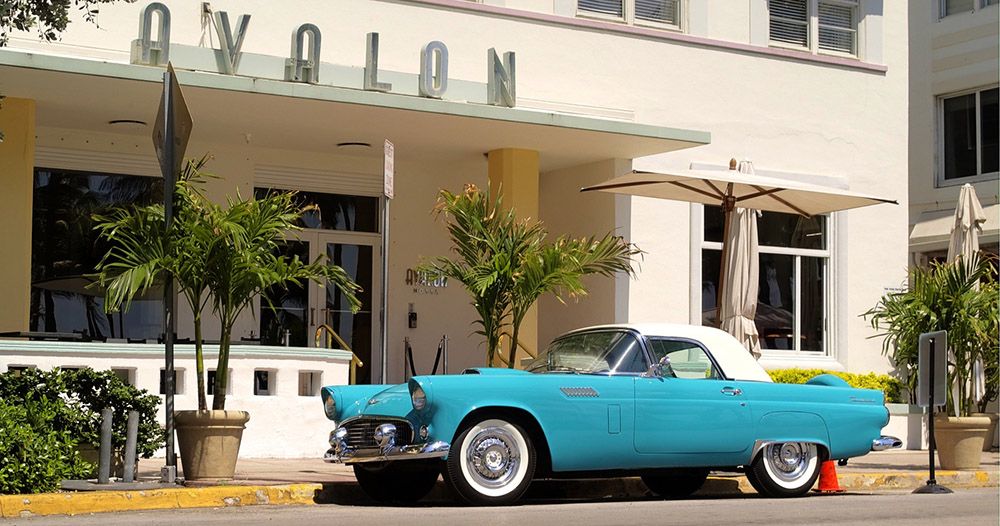 Little Havana
Cubans make up a large part of Miami's population. The lively heart of Cuban Miami can be found in Little Havana, south of Downtown Miami. The neighbourhood is centred around Calle Ocho, the eighth street. Here you'll find many busy restaurants, fruit stands, cigar shops, rum bars, art galleries and music venues. There are also many unique murals to admire. Among others made of Cuban legends, such as singer Celia Cruz.
At the famous Máximo Gómez Park, you will find mosaics of classic symbols of Cuban heritage: cigars, musical instruments and tropical fruits. This small park is also known as Domino Park. It's where locals gather to discuss politics during heated games of dominoes. At any time of the day the regulars can be found here. Sipping strong Cuban coffee, they play dominoes full of Latin temperament. Nice to watch, but you're not allowed to join in.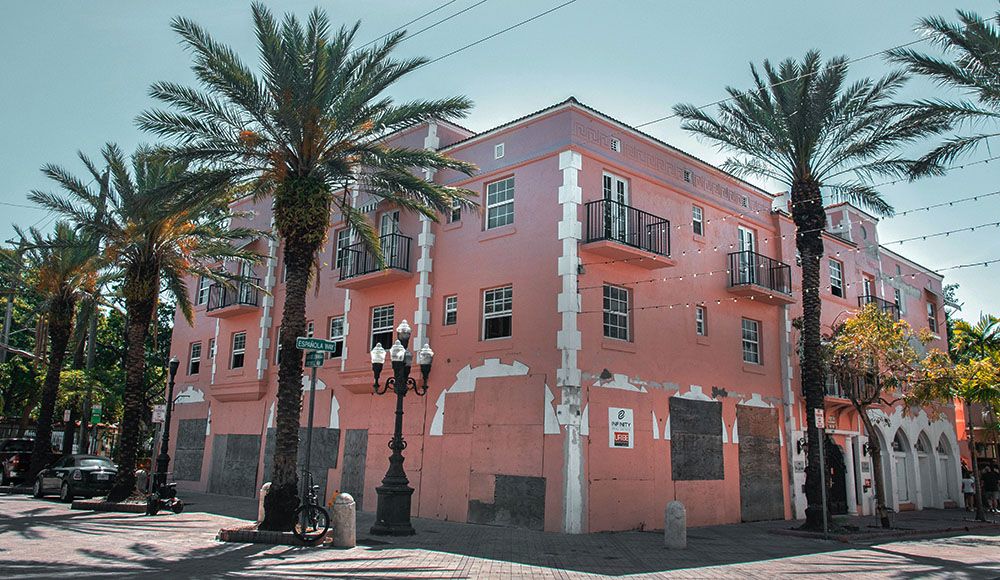 Still got energy after strolling through Little Havana? Then walk three kilometres from the park further south. Here you have the 'Vizcaya Museum and Gardens': an exceptionally large Renaissance-style villa from the early 20th century. The villa has 34 rooms situated at a beautiful courtyard. They are decorated with luxurious, European furniture and art from the 15th to the 19th century. The four-acre Renaissance Garden is also well worth a visit.
Fairchild Tropical Botanic Garden
A bit more to the south lies Coral Gables, a municipality within the metropolis of Miami. In this town you will find a beautiful botanical garden: Fairchild Tropical Botanic Garden. The garden was built in 1938 and contains an extensive collection of rare tropical plants. In addition to flowering trees and cicadas, you will also find an African baobab. There are also expositions about, among other things, the habitat of tropical, endangered rainforests. The gardens are open all year round, except on Christmas Day.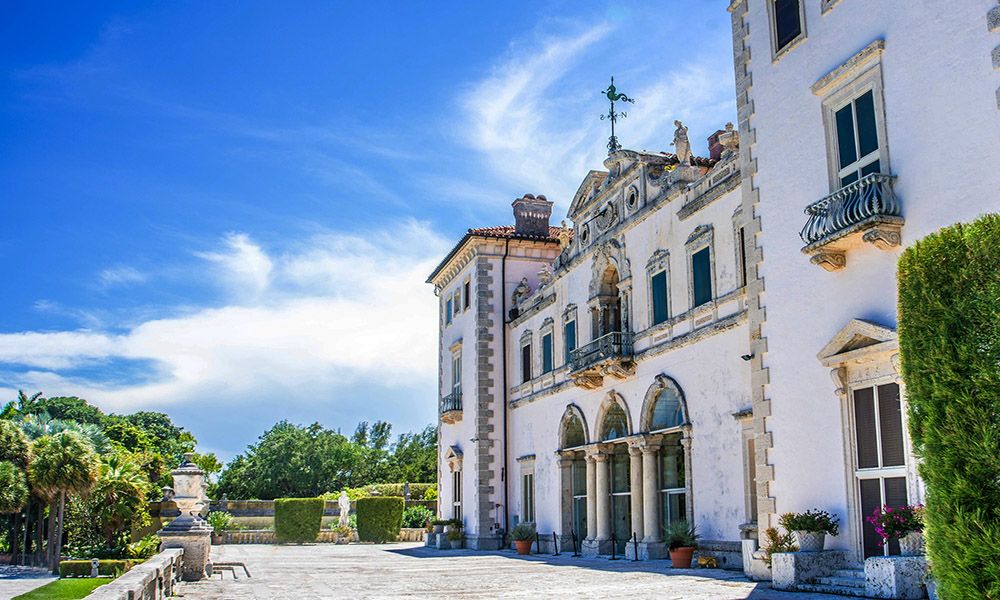 Day trips from Miami
Miami has so much more to offer than just the above highlights. Not only in the city itself, but also outside the city. For instance, the Everglades National Park, the Big Cypress National Preserve, or the Biscayne National Park.
Our visit to the Everglades was very special. From Miami you can go on many daytrips to this extraordinary swamp landscape. The tip is to go for a small boat, like we did. These are offered by Down South Airboat Tours, among others. Enthusiastic guides who know a lot about nature and will do their utmost to find an alligator.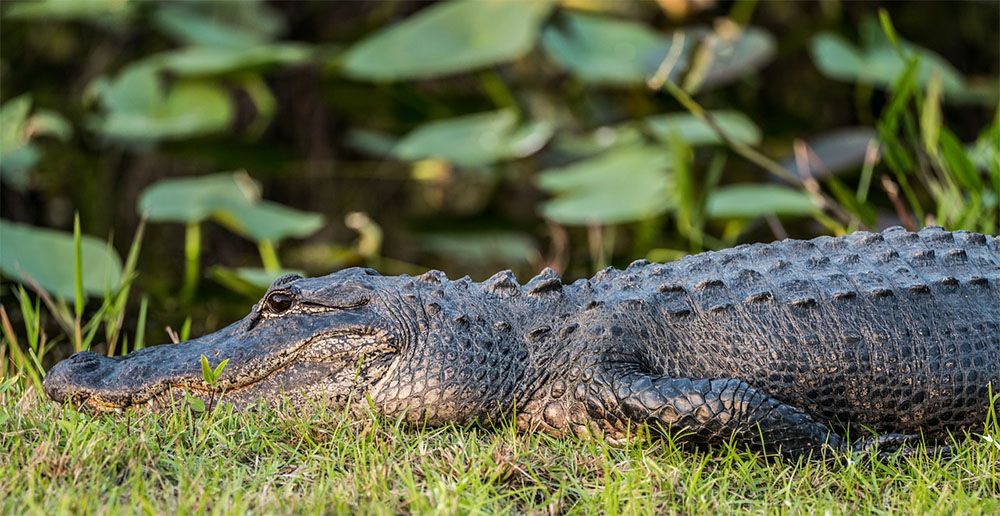 Practicalities for your visit to Miami.
Best time to visit Miami
Thanks to its location on the Tropic of Cancer, it is generally always warm in Miami. In the summer months it is often even uncomfortably warm because of the high humidity. From June to mid-October is hurricane season. In this period (heavy) rain and thunderstorms are to be expected. The most pleasant time to visit Miami is therefore from November to April as it is drier and cooler then.
Intra-city transportation
Like every city in America, Miami and Miami Beach are too big to explore on foot. Fortunately, most of the highlights can be reached by car or rental car. In the southern part of Miami Beach, you can also go ahead with a rental bike. Most drivers are now used to cyclists.
Another good option for getting around is the bus. The bus network is so extensive that you can actually get to all the major attractions. On the most popular routes, they run every five to ten minutes. Elsewhere, they run once every twenty minutes. The so-called S-line is probably the route you'll use most. It goes from the heart of Miami to Miami Beach and beyond. Click here for a map of public transport in Miami. Besides the bus you also have the metro-rail running in the metropolis. An excellent alternative. At every Tri-Rail station you can buy an Easy Card (public transport chip card) and top it up.
In the centre of Miami runs also a monorail-like train, called Metromover. This connects at two stations of the metro rail. The Metromover is free and is the most efficient way to get around Downtown Miami. It's a great way to take a break while walking through downtown. And you can take some great pictures of the Miami skyline!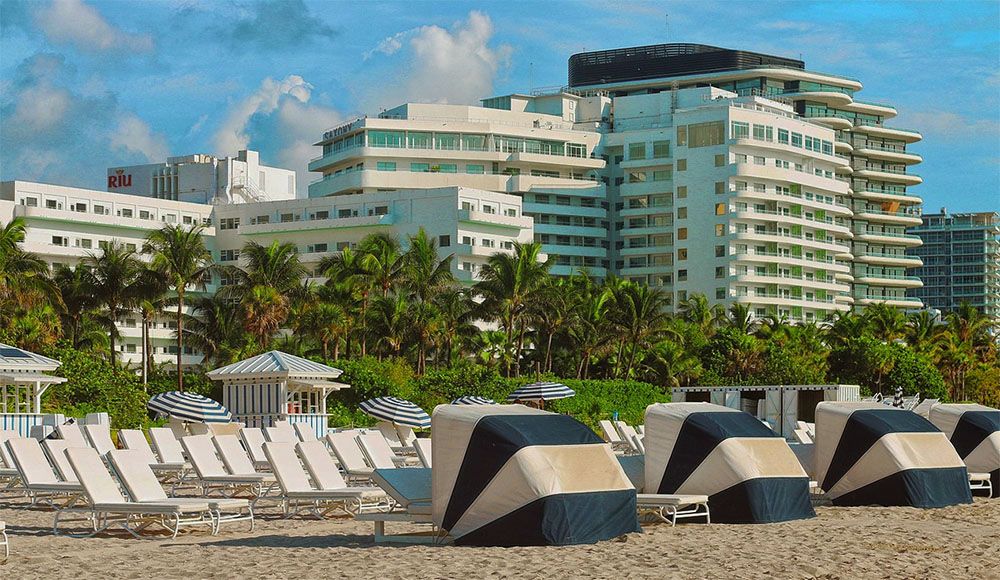 Where to stay in Miami
Miami is known for its boutique hotels, one even more beautiful than the other. The disadvantage of many boutique hotels is only that the rooms are often small. This is especially true for the hotels which are built in the heydays of the Art Deco-period. In Miami you will also find many (large) hotels and chain hotels. And of course, apartments, holiday homes and even (very luxurious) villas. If you visit the city by rental car, filter on accommodation with parking! Click here for an overview of accommodation in Miami or in Miami Beach.
Food and drink
Miami's mix of Latin American and Caribbean cultures has resulted in, among other things, excellent restaurants. The city actually has too many good restaurants to mention in this blog. And it is certainly not only the expensive restaurants that serve the most delicious dishes. You can often find them in an excellent steakhouse, a small, half-hidden restaurant or even a bar. As Miami and Miami Beach are so big, it is best to search by neighbourhood. For example, in Miami Beach, Little Havana, Downtown Miami, South Miami or the popular entertainment district Wynwood.
Other topics you may be interested in