Hiking in Los Angeles, the city of sporty angels
Hiking in Los Angeles, the city of sporty angels
We visited Los Angeles three times in three different seasons when we were in transit to the tropical islands of Hawaii. The first time was in the winter. We then came to the conclusion that the city of angels didn't really appeal to us. The second time was in the spring. We had received many tips from acquaintances who liked to go there every year and now even live there. Thanks to the tips we saw a different Los Angeles, namely a city of sporty, liberal Americans and nice, trendy little bars and other nice places where you can have great coffee.
The third time was in autumn. We got to see the big parks, went on many walks and runs. We also explored the really beautiful suburbs by car. Moreover, we enjoyed the renaissance of downtown Los Angeles with its Latin American vibe. This is a place that was dilapidated and unsafe for years, but where galleries, theatres and museums now flourish. We were introduced to a totally different city than we had seen during our first visit. It's a city we've grown fond of!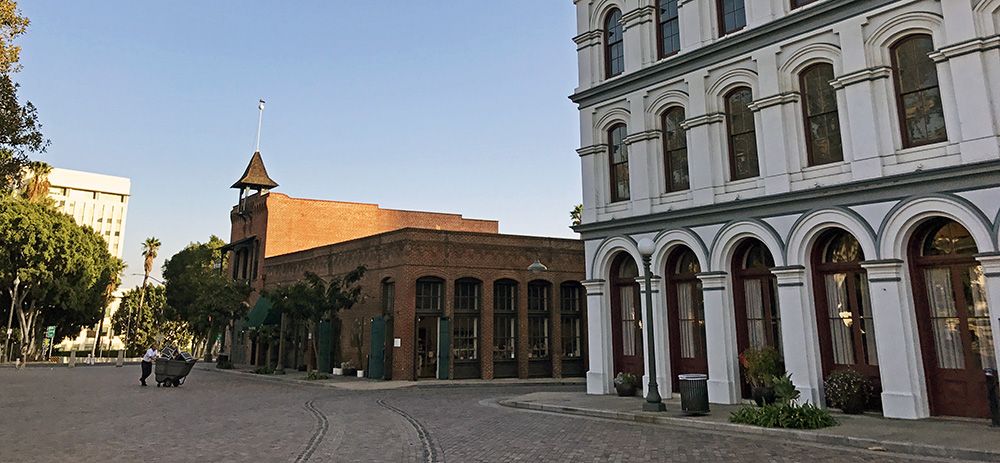 Walking or running in Los Angeles' many parks
Most people who visit Los Angeles pay a short visit to some of the highlights, such as Hollywood Boulevard, the theme parks or Venice Beach. Then they pick up their motorhome to visit the national parks in the west of the United States. Many have no idea that Los Angeles has so much more to offer, including beautiful and particularly large city parks. If, like us, you like to keep moving actively during your holiday, then visit the parks below the next time you visit the city.
Runyon Canyon Park
Runyon Canyon Park is a 160-hectare-park in Los Angeles in the eastern part of the Santa Monica Mountains. It is located between Fuller Avenue in Hollywood and Mulholland Drive in the Hollywood Hills. The park is one of the most popular hiking destinations in Los Angeles and possibly the busiest. Due to its location you often see celebrities there.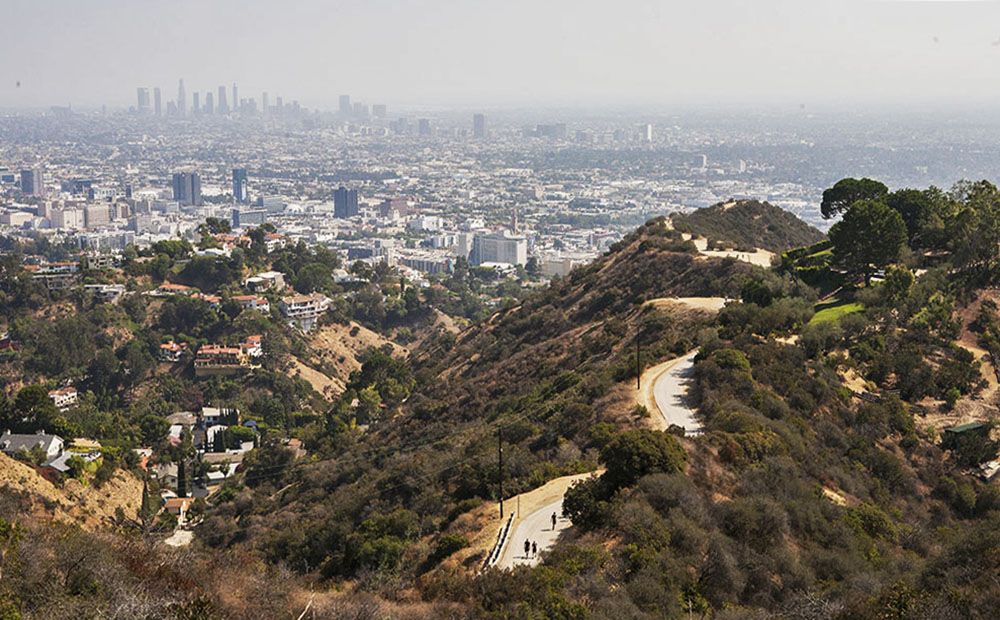 With a height of 402 metres, Indian Rock is the highest point in the park. Here, you have a great view over Hollywood. You get there fastest from the entrance at Mulholland Drive. There you have even more short walks of one or two kilometres. If you want to do some more physical exercise, start at one of the many trails of four to five kilometres from Fuller Avenue. Walk up the ravine and enjoy the view.
The upper part of the park is also home to a variety of wildlife including owls, hawks, snakes and lizards, deer and even coyotes in the early morning.
Griffith Park
This park covers an area of more than 4,210 hectares of rugged hills and is one of the largest municipal nature parks in the United States. You will find many tree and plant species, as well as wild animals including quail, rodents, foxes, coyotes, rattlesnakes and deer. Besides horseback riding, football, swimming, tennis, running and picnicking you can really enjoy walks there. A total of 80 kilometres of hiking and bridle paths have been laid out for walkers to use.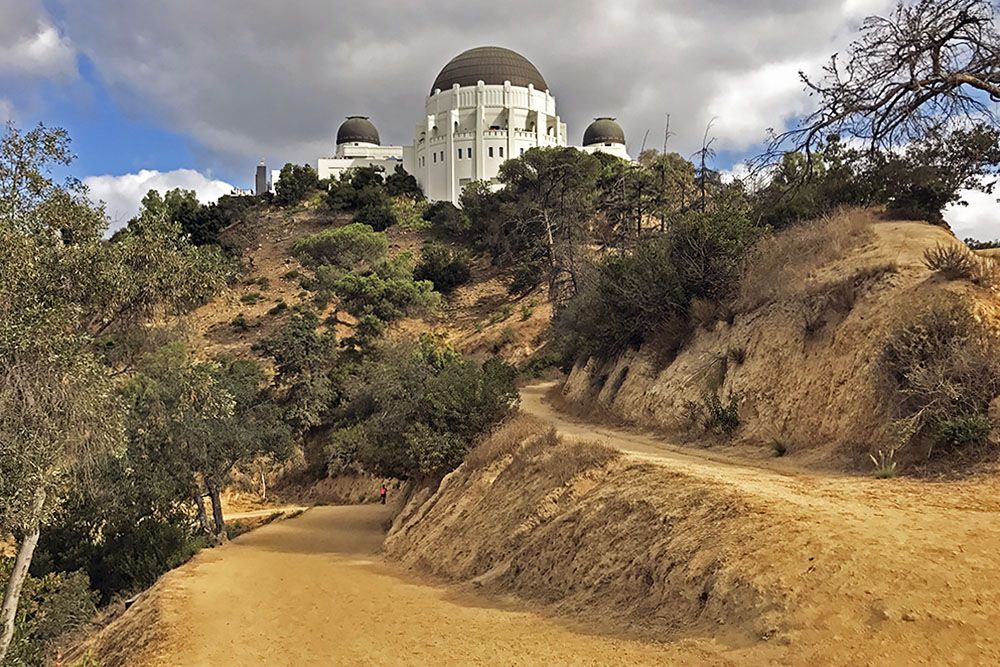 One of the most beautiful walks in the park is the path that leads from the observatory parking lot to the top of Mount Hollywood, the highest peak in the park. Here you will be treated to spectacular views of Los Angeles. Famous trails include the Burbank Peak Trail, the East Observatory Trail and West Observatory Trail that lead from the city to the observatory, and the loop from Glendale Peak to Mount Hollywood.
If you want to go to the iconic Hollywood Sign (the big white Hollywood letters), the Brush Canyon Trail of 10 kilometres, the Hollyridge Trail of 5 kilometres or the Burbank Peak Trail of just under 5 kilometres are the best options. The trail with the best view of the Hollywood Sign is Innsdale Drive. This route is about 7.5 kilometres long.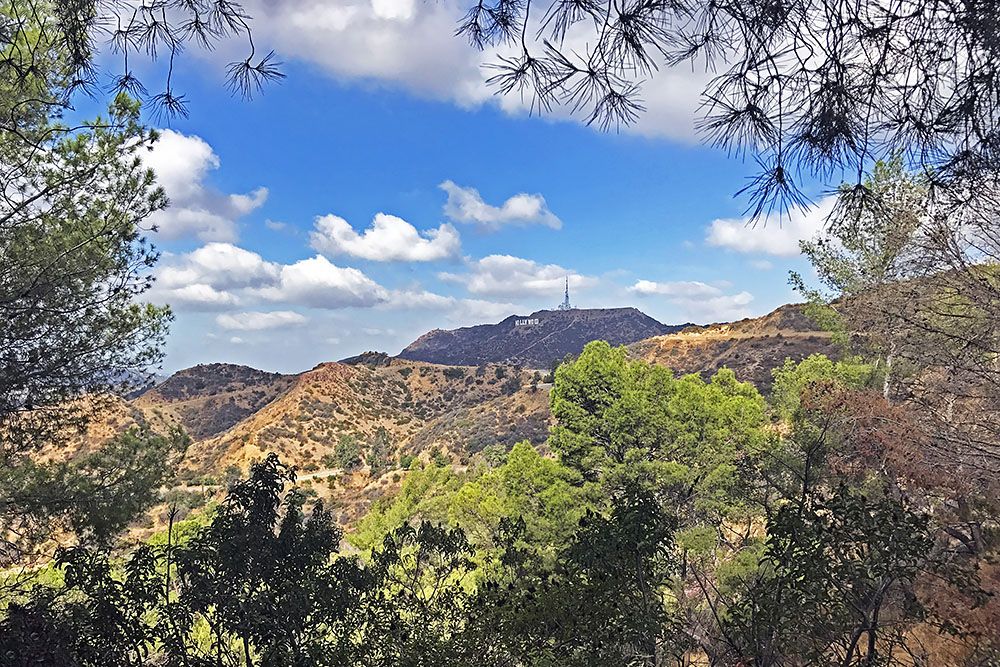 Will Rogers State Historic Park
In the mid 1930s, Will Rogers was one of America's most famous and best paid movie stars. He bought a piece of land of about 1.5 square kilometres in Santa Monica and had a ranch built on it. After his death, his wife donated the land with the ranch to the state to make it into a state park. In the park you can visit the ranch, have a picnic and go horseback riding.
You can also enjoy walking. There is a fairly easy walk of about 3 kilometres to and from Inspiration Point. There is also a path (the Rivas Canyon Trail) of about 3 kilometres to the adjacent Temescal Gateway Park. Adventurous hikers, mountain bikers and horse riders can further enter the mountainous landscape of Santa Monica via the Backbone Trail. You can get a free map with walking routes at the visitor centre and in the park office.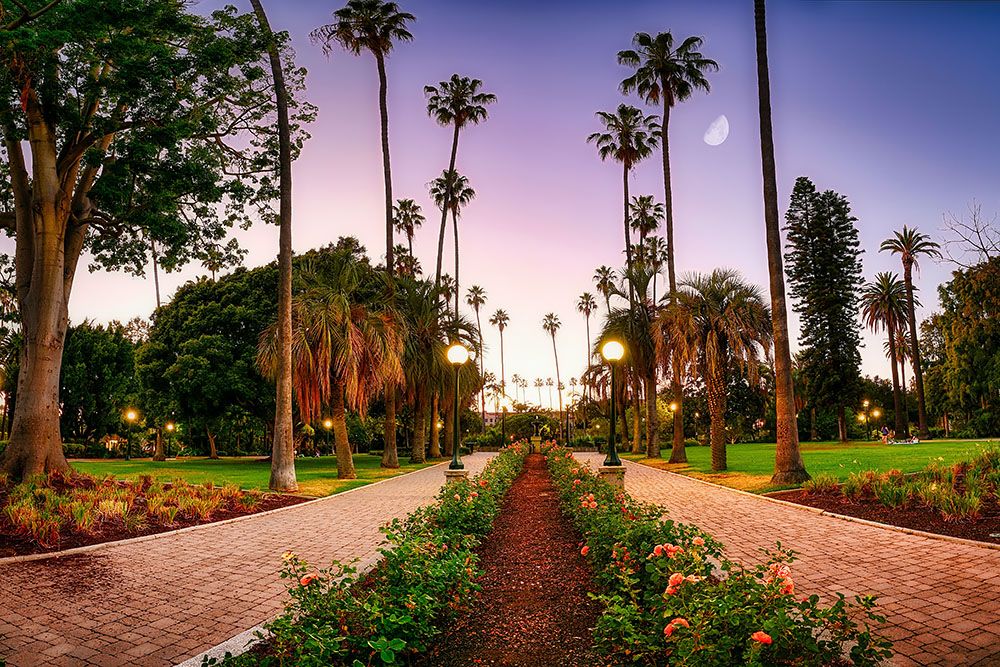 Topanga State Park
Topanga State Park is located in the Santa Monica Mountains. It offers almost 60 kilometres of hiking trails through open grasslands and oak forests, and spectacular views of the Pacific Ocean. Besides hiking, you can go mountain biking and horseback riding.
Many of the trails start at the Trippet Ranch, including the Musch Trail that leads to Musch Trail Camp. Another trail is that of Eagle Spring where you get a fantastic view of the park at Eagle Rock. Another famous trail is the Backbone Trail, a path that winds through the Santa Monica Mountains from Will Rogers State Historic Park to Point Mugu State Park.
On the website of the visitor centre in Topanga State Park, you'll find many other trails. In addition, the site provides details about route length and the degree of difficulty.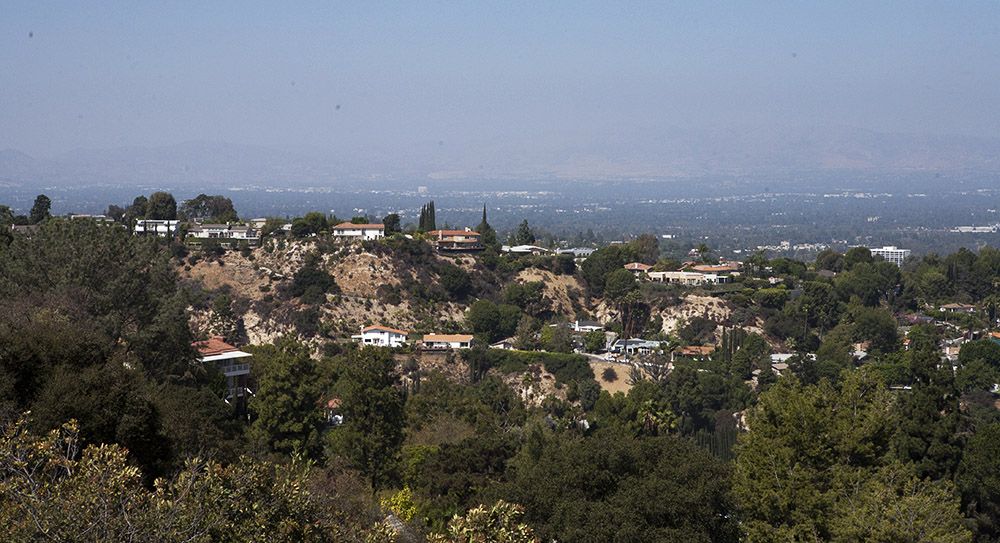 Other places of interest in Los Angeles
Los Angeles has much more to offer than we can describe here. Therefore here we only describe a limited number of places that we think you should see when visiting this big city.
Venice Beach
The Venice district was designed over 100 years ago by the millionaire Abbot Kinney, with the Italian Venice as his example. He built many canals there, many of which have now been filled in. Venice is home to many artists. Besides colourful murals you will also find some art galleries. By the way, if you like art then do visit the Art District in downtown Los Angeles and don't miss Hauser & Wirth! Another fun thing in Venice is the many trendy cafés and eateries on Abbott Kinney Boulevard. There you can see yuppies behind their Apple laptops eating the healthiest sandwiches or enjoying a delicious coffee.
With its busy boulevard, Venice Beach is one of the most popular beaches in California. Dozens of films and hundreds of television series take place at this location. You will see street artists and many sports enthusiasts including cyclists, surfers, runners, skaters but also bodybuilders and beach walkers. During the day there is a wonderful atmosphere, though in the evening we found it a bit shady. Nevertheless, we think that a visit to the neighbourhood and the beach should definitely not be missing from your holidays to Los Angeles!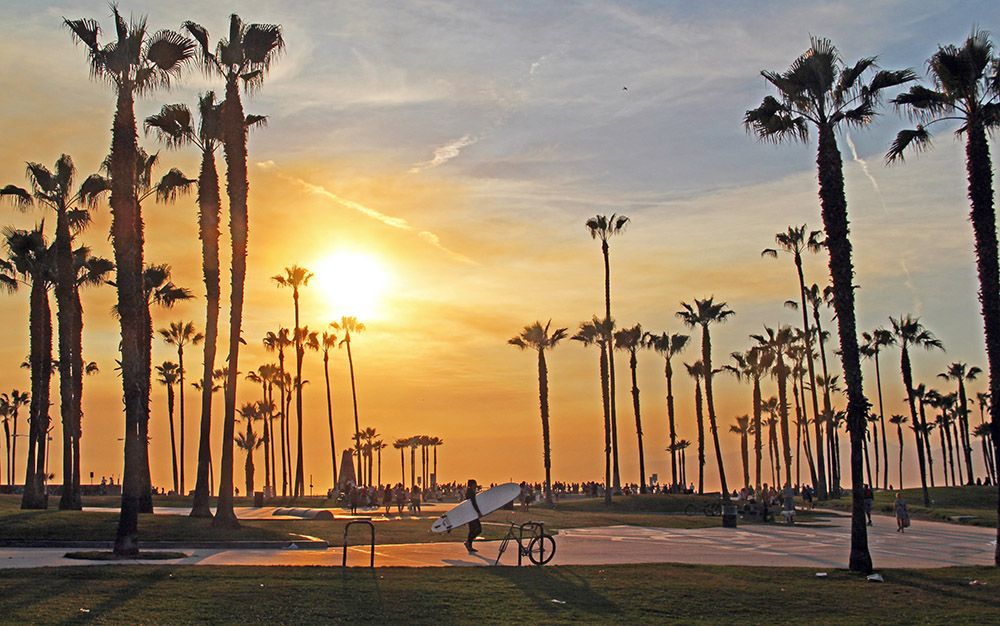 El Pueblo de Los Angeles
The historic monument 'El Pueblo de Los Angeles' is located near the place where, in 1781, forty-four settlers founded the then small village of Los Angeles. Since then, the little village has become one of the largest metropolises in the world. Today, El Pueblo is a living museum that continues to fulfil its unique role as the historical and symbolic heart of the city. The district offers some museums and other tourist attractions. What we liked in any case was to stroll along Olvera Street and then have some nachos and a refreshing beer at a Mexican joint.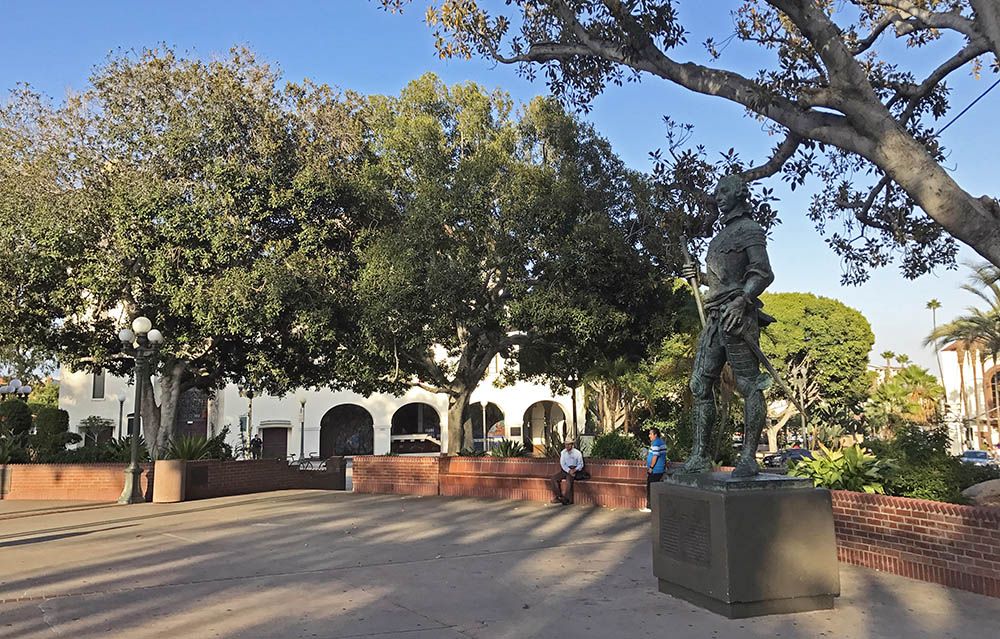 Hollywood Boulevard
The historic Hollywood Boulevard is a street about seven kilometres in length in the Hollywood district. At the end of the 19th century/beginning of the 20th, Hollywood Boulevard was still called Prospect Avenue. When Hollywood was annexed by Los Angeles, the street names changed, including those of Prospect Avenue. Later in the 20th century the boulevard became a bit dilapidated. However, since the city set up many projects to revitalise the district the boulevard has also become a lot better. The last time we were in Los Angeles we stayed in a nice hotel in Hollywood within walking distance of the famous, over-two-kilometres-long Hollywood Walk of Fame. We were therefore to be found there every night and enjoyed the many restaurants, terraces and rooftop bars that the boulevard is now awash with.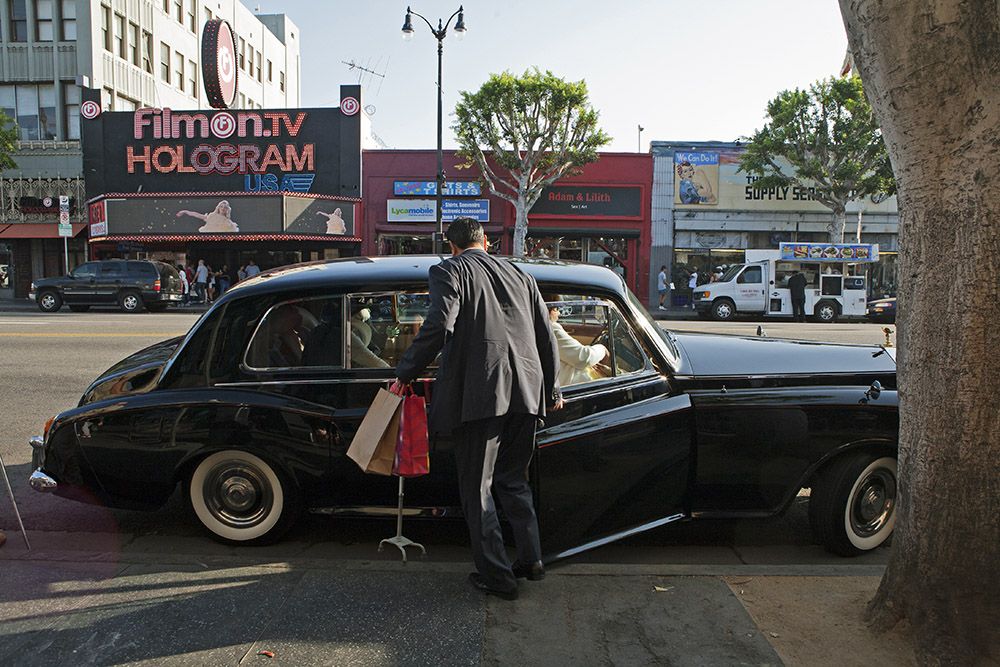 ROW DTLA
A forgotten area that now has a new purpose to offer more space for creativity, art and retail, is the historic district of ROW DTLA. Nowadays, it has become a trendy district with special shops, cosy cafés, etc.
Every Sunday, the district also has the so-called Smorgasburg, the largest weekly open-air food market in Los Angeles. At the market, you will find more than 90 food shops, a beer garden with locally brewed beer and Micheladas, as well as live DJs.
Practical matters
Accommodation in Los Angeles
In the City of Angels, there are plenty of accommodation options. What's more, everything is possible in this city. Think apartments, hotels, bed & breakfasts, Airbnb's and even complete houses, villas with swimming pool or a classic Airstream (a camper or caravan made of aluminium that was popular in the 30s). We cannot call it cheap but if you look well in advance you can probably book something decent for a reasonable price in a good neighbourhood. Please note that not every accommodation offers parking spaces and that in some areas it is quite difficult to park your rental car at a reasonable rate. Find accommodation in Los Angeles.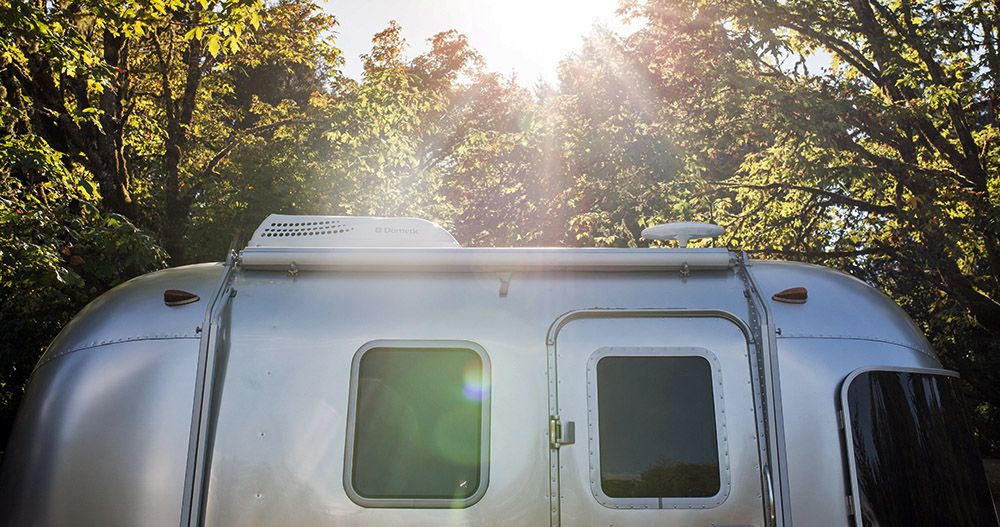 Best time to visit Los Angeles
Thanks to Los Angeles' location on the Pacific Ocean, the climate is mild with not-too-cold winters and not-too-hot summers. In principle, the best months to visit the second largest city in the United States are from April to June and then from September to October.
Transport within the city
In our opinion, Los Angeles is not a very clear city. This has everything to do with the fact that the city should actually be seen as 88 cities glued together. This sometimes makes navigating it difficult. What you could do, is take the hop-on-hop-off-bus to get a first impression of the big city. Then you can use your own rental car to visit the many sights. Another possibility is to use the metro, which has been improved a lot over the last decades. However, what many people do is travel with Uber, Lyft or Curb. Unlike taxis, you usually don't pay anything extra when you end up in traffic jams.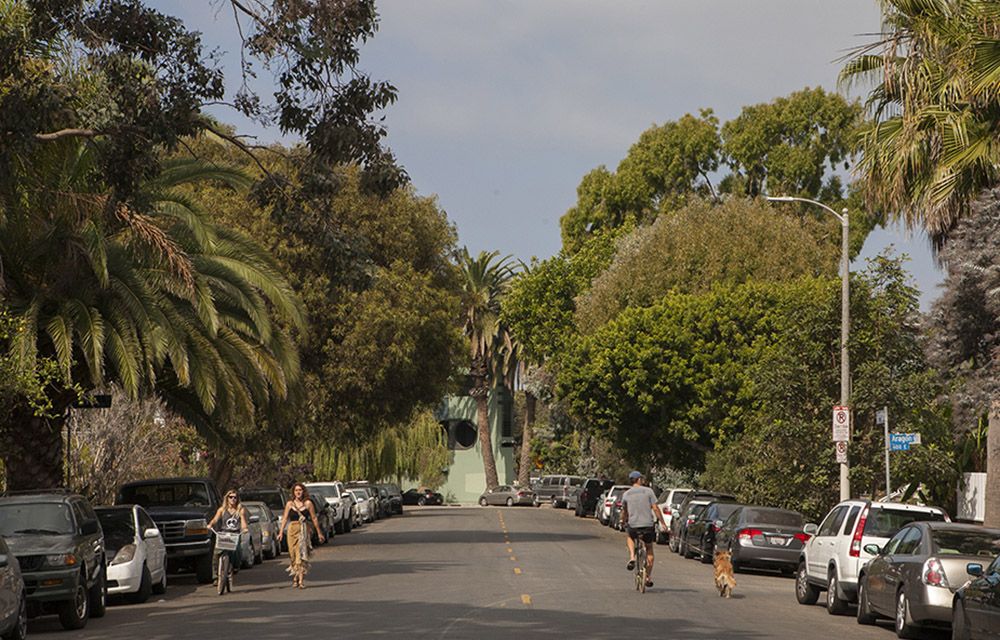 Special tours in Los Angeles
Book special tours with our partner GetYourGuide here. We receive a modest commission for your booking at no additional cost to you. The commission helps us maintain this travel blog.
You may also be interested in: