The north-eastern region of Terengganu is significantly more traditional than most other regions on the Malaysian peninsula. Residents mainly live off fishing, although there are oil companies here too. The region is particularly recommended for travellers who want to experience some culture and enjoy the peace and quiet. Apart from that, the region is also the gateway to the Perhentian Islands and other bounty islands mentioned on this blog.
The capital of this area is Kuala Terengganu, with about four hundred thousand inhabitants one of the largest cities in the country. The city was founded in the 15th century by Chinese fishermen. There was a lot of trade between the Malacca peninsula and China. The charming-looking Chinatown with old merchant houses from three centuries ago and some Chinese temples, still bears witness to that period.
The settlement became an important trading place but when the Sultanate of Malacca took over, Malacca became the trading centre and Kuala Terengganu was a little forgotten then. Nowadays, the city is an oasis of peace and in that sense, it is really worthwhile to stay at least one day before you travel on to the aforementioned, beautiful islands.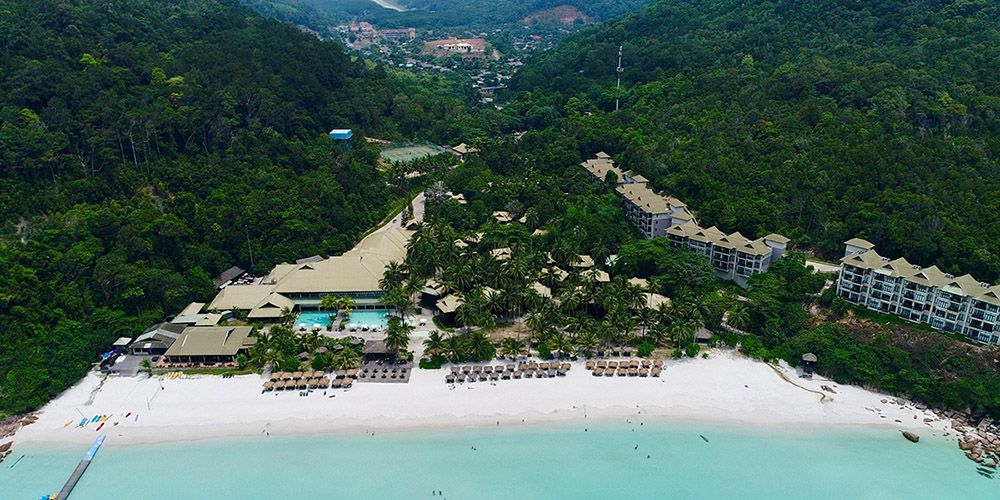 Sights of Kuala Terengganu
Some of the most important or nicest attractions are the floating Tengku Tengah Zaharah mosque, which is located some distance from the centre, and the central market Pasar Payan on the Terengganu River where you can get almost anything. There is also the late 19th century Istana Maziah Palace, which is now a cultural attraction. Next to this palace is the Bukit Puteri, a 200-metre-high hill that used to serve as a defensive fortress. But the Taman Tamadun Islam is also worth a visit. Here you will find many replicas of the most beautiful mosques in the world.
You can best access the city from Kuala Lumpur by plane. If you take the bus with a rental car then you can count on about seven hours' travel time. In the city itself, you'll find plenty of good accommodation for every budget.