Diving at the Perhentian islands
The Perhentian Islands, located off the coast of Terengganu, are considered by many to be some of the most beautiful, if not the most beautiful islands in Malaysia. And with good reason. The crystal-clear, turquoise water, white sandy beaches and beautiful green wooded hills make the world above water look fantastic. But the underwater world is just as good!
The Perhentians consist of two islands, namely Pulau Perhentian Besar and the slightly smaller Pulau Perhentian Kecil. The younger backpackers usually go to Perhentian Kecil where they stay in mostly simple wooden huts or longhouses. The larger Perhentian Besar with its more luxurious accommodations (e.g. resorts where the rooms have air conditioning) focuses on the travellers who have a little more to spend. Kecil is a bit busier (and the younger travellers are more sociable) but Besar is certainly not boring! By the way, Kecil is not like an island that you sometimes see in Thailand, where large crowds of young people have all night parties.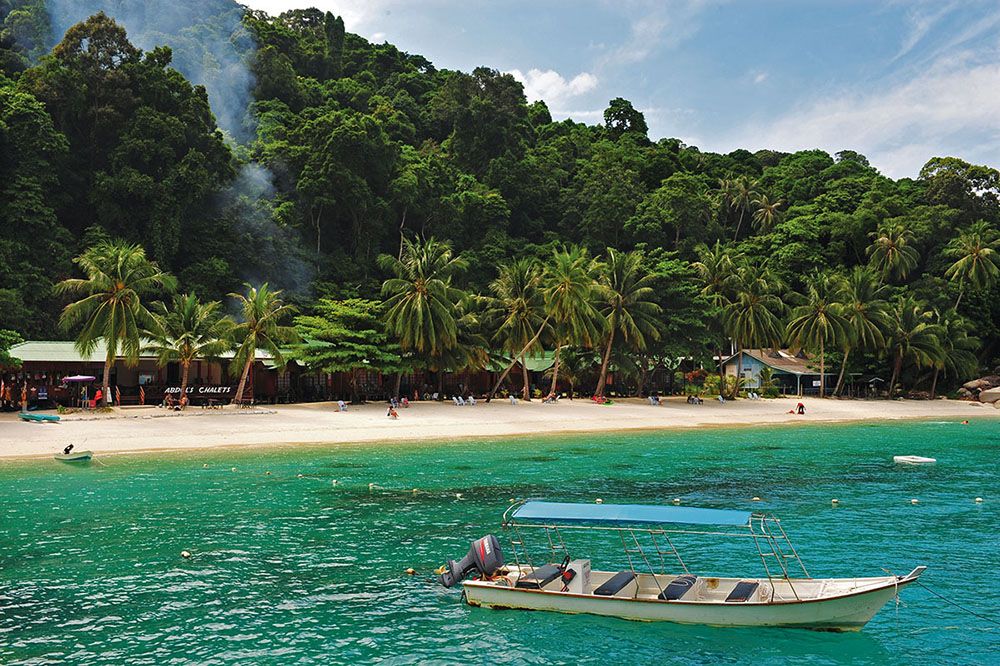 Diving at the Perhentian Islands is different than in Thailand and Indonesia. The visibility is excellent and the coral reefs are in a good condition, also thanks to the fact that the coral reefs are protected there. Because all dive centres use small boats, you only do one dive, after which you return to the beach for a new full tank and to relax before your second dive. Both islands are perfect for a beginner's dive course. The accommodation and diving is relatively cheap.
Popular dive sites at the Perhentian islands
The 'Pinnacle' and the sugar wreck are some of the most popular dive sites. An interesting fact about the sugar wreck: this was a large cargo ship that carried sugar and sank during the monsoon in the year 2000. The coral-covered wreck is now 30 metres' deep and is the habitat of reef fish, barracudas and bamboo reef sharks. You will also find large schools of snappers, horse mackerels and trevalli.
Dive centres
On both islands there are many dive centres to be found. Find your PADI dive centre or SSI dive centre.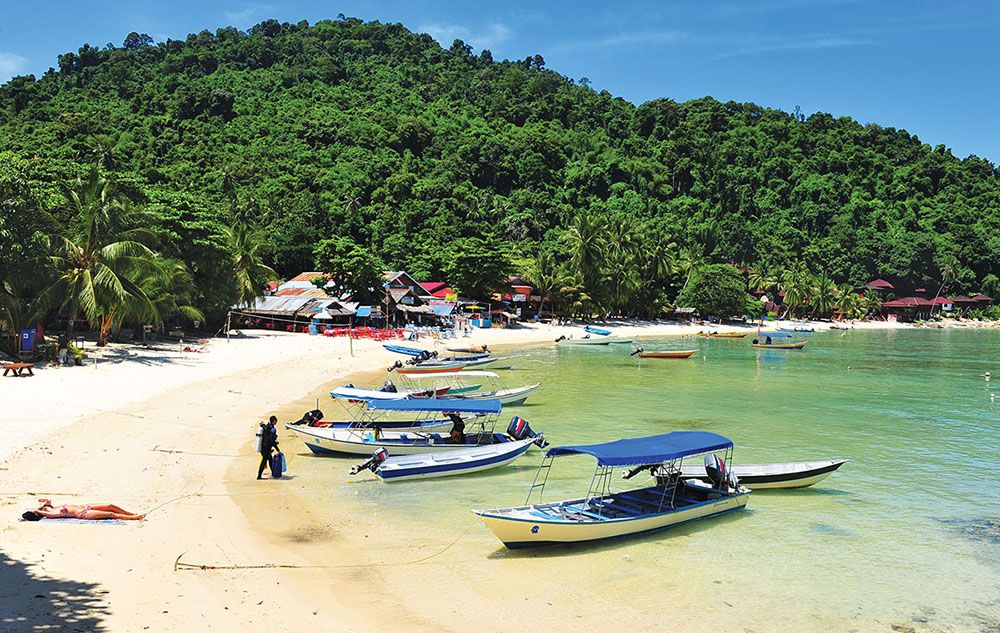 How to get there
Since there is no airport or roads on the Perhentians, the islands can only be reached by boat from the coastal town of Kuala Besut, which is accessible by taxi or bus from Kota Bharu. The boat trip takes about 40 minutes. Boats sail to the islands several times a day. There is also a speedboat that can take you to Perhentian Kecil but please keep in mind that the trip can be rough and you have to go into the water up to your knees to wade to the shore.
Best travel time for the Perhentian islands
Peak season is during our summer months from June to August. From the end of September, the fun is over. Only from April are the weather conditions significantly better and the visibility under water is also better.