Ifaty and surroundings: more than just the beach
Ifaty and surroundings: more than just the beach
After an impressive trip through Madagascar, it is nice to relax for a few days. A good moment to reflect on all the unforgettable highlights a trip to Madagascar offers. In the quiet southwest of the country, you can't find a better place than the beaches of Ifaty and their surroundings though there is plenty to do if you don't wish to spend all day at the beach or by the pool.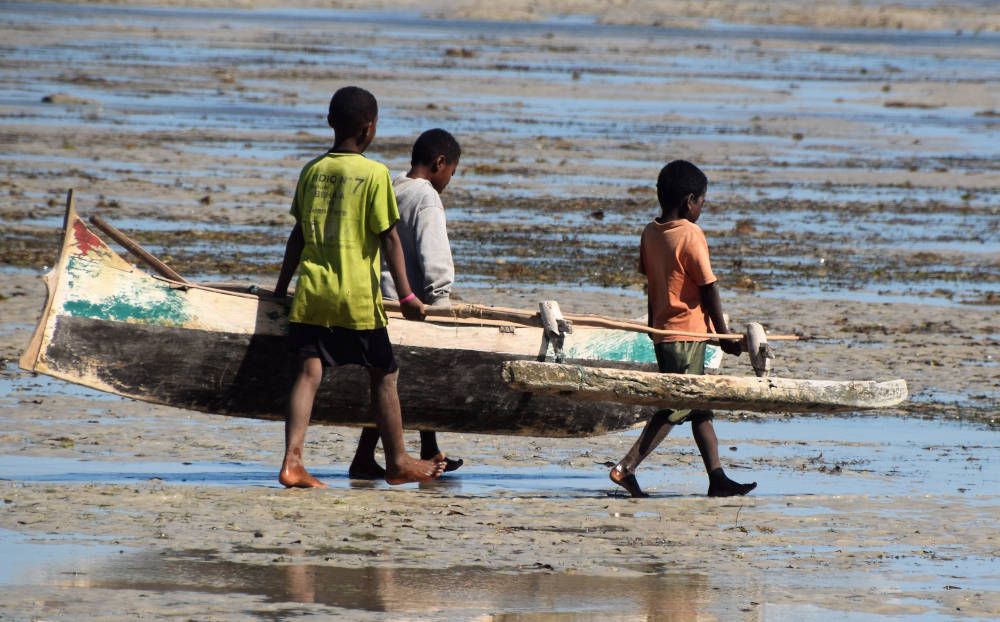 The villages of Ifaty and Mangily
Traditionally, the inhabitants of Ifaty and Mangily are fishermen. The men go out early in the morning with their small pirogues. The women wait for them and try to sort and sell the fish as fast as possible. Now that tourism has discovered Madagascar, resorts are built along the beach. However, daily life in Ifaty and Mangily hasn't changed much.
By the way, it is striking that the area is mainly known by the name Ifaty. This is really still a small fishing village. Besides, there are no hotels and facilities in this village. Mangily is bigger and houses most hotels and resorts. It's nice to walk along the "main street" of Mangily and see so much life about the streets. You see many women here with a kind of clay on their face. This is the natural sun protection from a tree. They grind the bark on a stone plate and mix the pulp with water. Then they apply it to their cheeks. This "Masonjoany" is removed in the evening.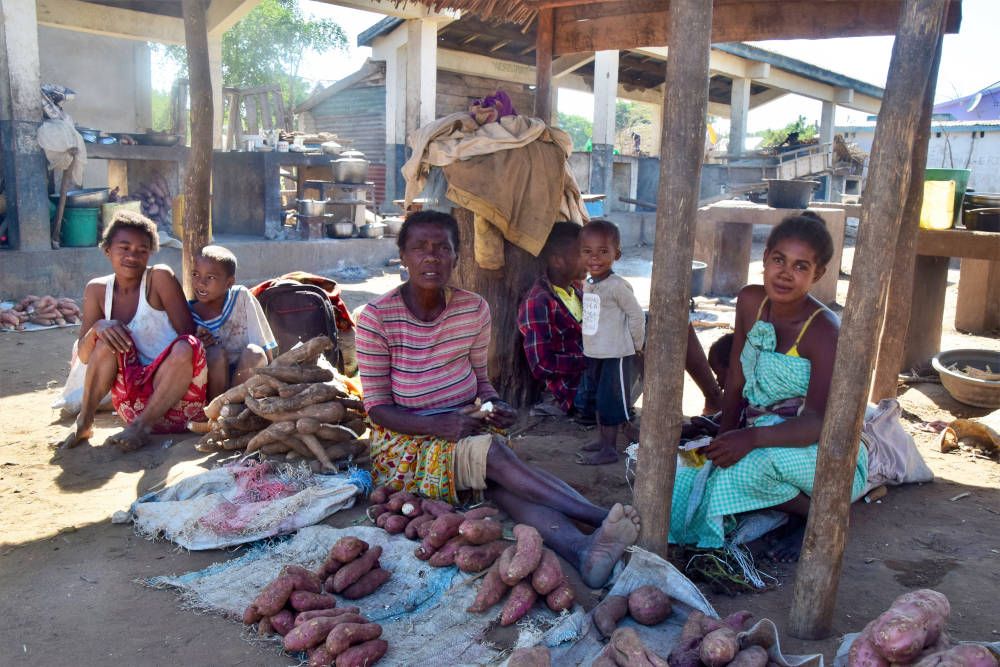 Activities in Ifaty and surroundings
Besides relaxing on the beach or by the pool of your hotel, you can get involved with various activities in and around Ifaty. We'll describe the most important.
Spiny Forest
Definitely worth a visit is Spiny Forest, or Reserve Reniala as it is officially called. Numerous endemic tree and plant species are found in this park. The large collection of different cactus species is really quite special. You can also admire various types of Baobabs here. Particularly if you don't have the chance to go to the world-famous Baobab Alley, you shouldn't miss Spiny Forest. This is also the right place for peculiar birds and chameleons.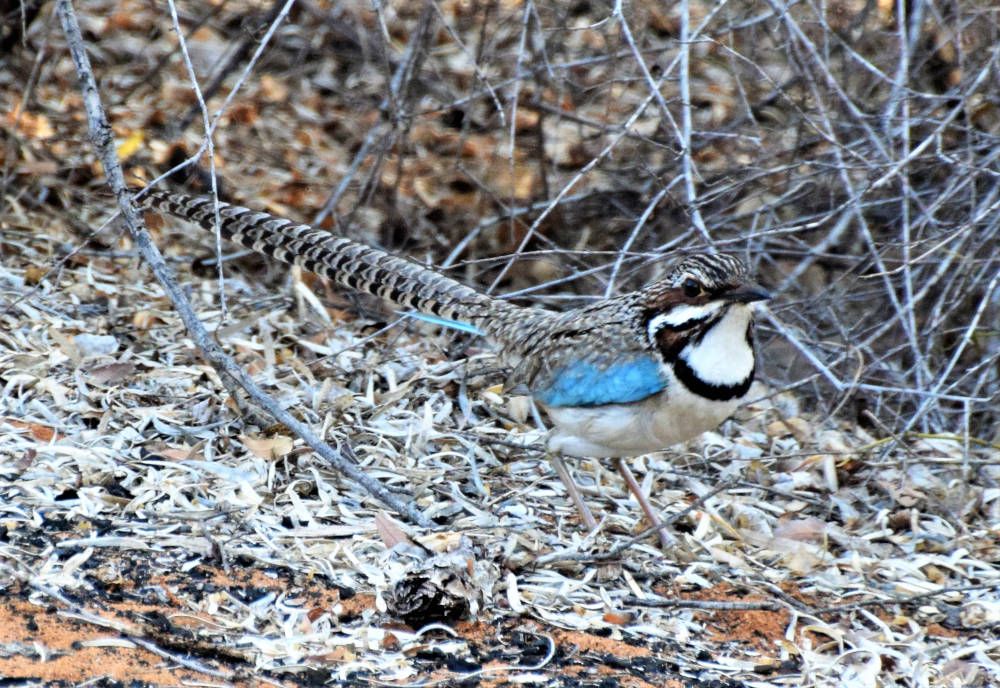 You can visit the Spiny Forest, too. We went to the park at 5 o'clock with a guide and three spotters. In the three hours that we were able to walk around in peace and quiet, we were able to see rather special species. An additional advantage is that it's still nice and cool at this time of day. And a zebu cart ride to and from Spiny Forest is another special experience. Various hotels can inform you about the possibilities and rates of this "bird-watching tour".
Snorkelling
Off the coast of Ifaty is a large coral reef, where it's nice to snorkel. A pirogue will take you there. You will see many different types of colourful fish around the coral. Although the coral itself is not that special here (a lot of it is dead), it is a nice outing if you like snorkelling because of the diversity of fish and the trip on the pirogue.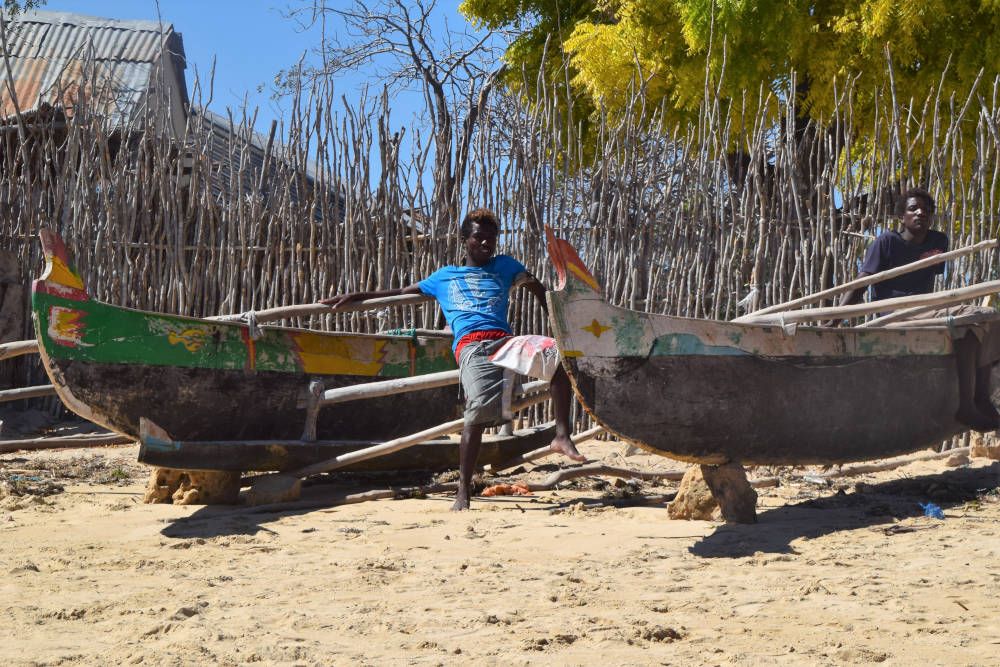 Whale watching
July to September, humpback whales can be found in this region. It's quite a sight to see them swimming. The moments that you see a humpback whale surface or see its tail above the water are unforgettable. Unfortunately, in the period when we were there, there was always too much wind to sail. So, unfortunately, we were not able to experience it ourselves.
Other water sports activities in Ifaty and surroundings
Nearby are opportunities for fishing, windsurfing, kitesurfing and wakeboarding. The hotel where you're staying can undoubtedly inform you about the exact locations and prices. You can also make a reservation for one of these activities through the hotel.
Taking a boat trip with a pirogue
If you only want to go on a boat trip with a pirogue it is easy to organise. Usually, the boat owner will approach you on his own initiative to ask if you are interested. It's nice to sail to Ifaty and to see the local fishermen in this village where time has stood still. There used to be a hotel there but since that has disappeared, there are hardly any tourists in this village. You draw a lot of attention.
Massage on the beach
If you really want to relax, you can book a massage. You can do that at most hotels, but it is more fun to do it at one of the local women who sit on the beach from early morning till dusk, waiting for customers. They'll give you a good massage for a cheap price.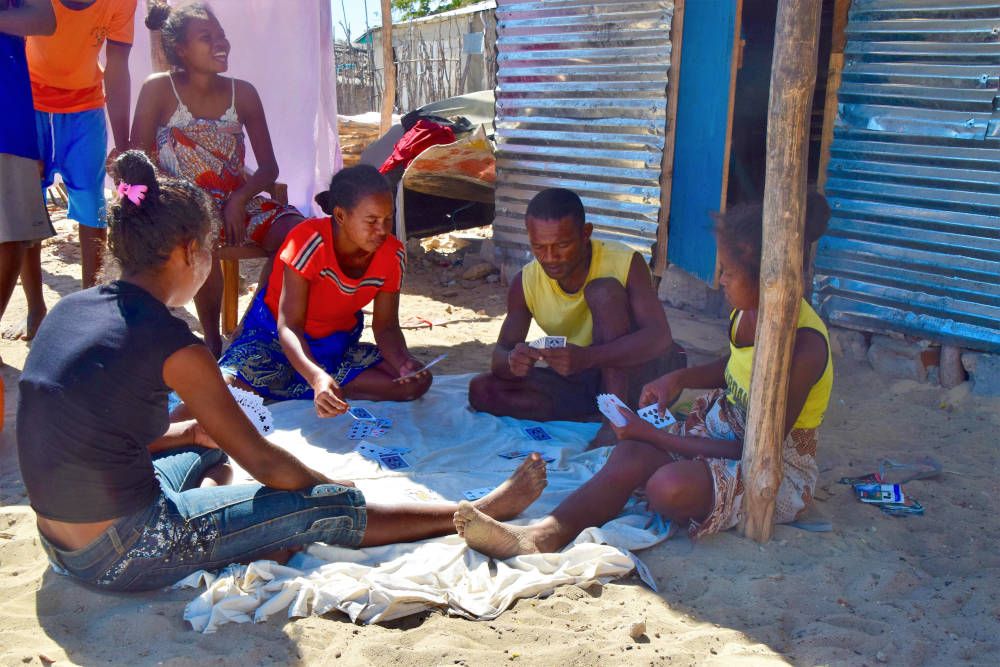 Ifaty and surroundings visits: practical information
Ifaty is situated not far from the large coastal town Tulear. The road from Tulear to Ifaty (RN 9) is the best road you can find in Madagascar. It was constructed in 2016 and so far, there are no cracks and potholes in the asphalt.
Where to stay and dine in Ifaty?
Most hotels are located on the beach, slightly off the main road. So nice and quiet with a beautiful view of the beach and the sea.
Some good accommodation: Hôtel Solidaire Mangily, La Bella Donna and Bamboo Club.
You can eat out at all accommodations along the beach. Please note that the shortest route along the beach is not always possible due to tidal changes.
Most hotels offer whale watching in season. Other water sport activities can also be booked through the hotel.
You may also be interested in