The old town of Hoi An is a lovely city, situated on the Thu Bon river that flows a little further east into the South China Sea. The old city is a UNESCO World Heritage site since 1999. That is all the truer with its special atmosphere, beautiful buildings and glorious bridges. The city therefore attracts many tourists every year. During the day and in the beginning of the evening it can be very busy and you shuffle over the Japanese bridge. But don't let this stop you, because the impression that Hoi An leaves with you is great.
Hi An had a seaport in ancient times and therefore had a lot of trade with China and Japan. That's why in today's Hoi An you will find many buildings and products that remind you of that time. Moreover, many Chinese people stayed here, that's why there are so many Chinese temples in the city. In the rainy season, the water level in the city can rise sharply. In some of the old houses, you can see how high the water has been through signs marked on the beams.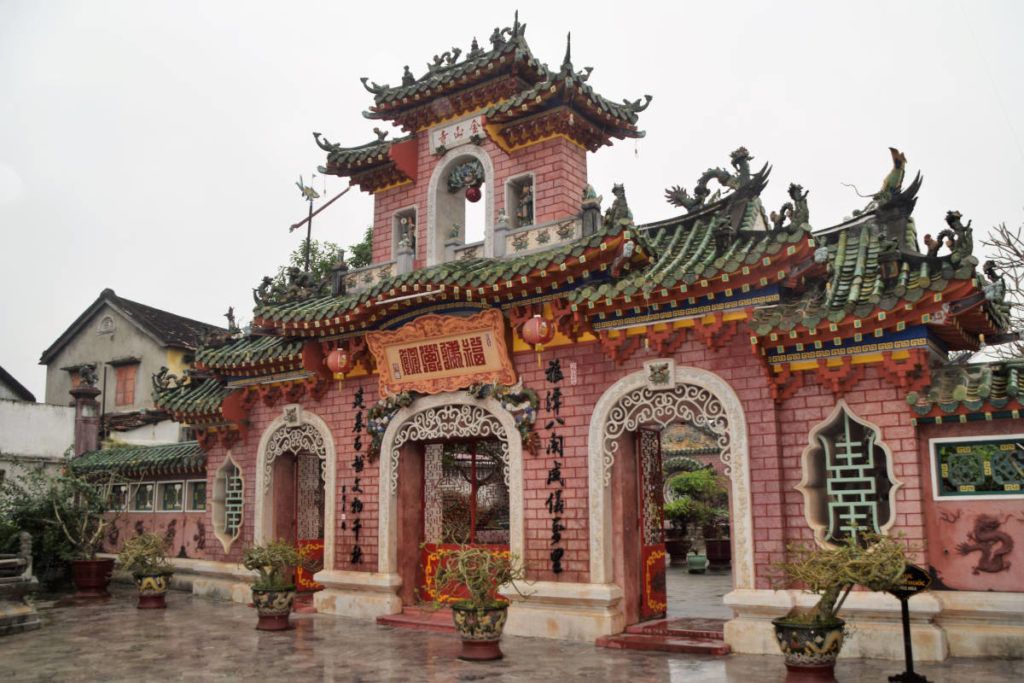 Entry ticket for the old town of Hoi An
To visit the old city you need a ticket, which you can buy at every access road to the city centre. It remains valid for 10 days and with a ticket you can visit up to five of the eighteen old museum buildings and bridges. That means you have to make a choice. With our ticket, we visited the following attractions: the Japanese bridge, the "Assembly Hall of the Fujian Chinese Congregation", the Tan Ky House, the Quan Cong temple and the Chuc Thanh Pagoda. But even after you've seen the five attractions, it still remains a fun city. You can browse the streets, sit on a terrace or buy souvenirs. In the evening hours, you can enjoy the beautiful lanterns, which light up the streets enchantingly. You can also let yourself be spoiled in the many nice restaurants or let yourself get dressed up in beautiful garments. Cooking workshops can also be booked everywhere.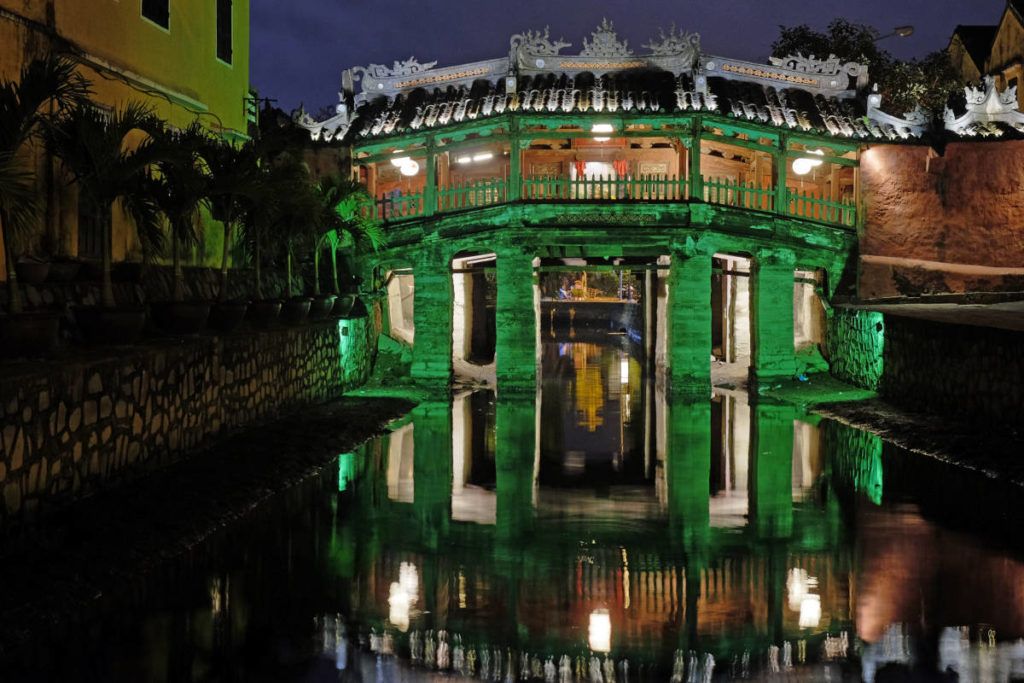 If the weather is nice, you can cycle in half an hour to one of the two beaches of Hoi An. The sea was very rough when we were there with high waves. That seems to be almost always the case between October and March. The route is easy to do and your hotel can help you with a small simple map to find it easily. It is also nice to explore the hinterland by bike or scooter. You can read more about this in this blog: The hinterland of Hoi An.