About 10 kilometres outside Samaipata, lies the impressive and mystical archaeological site El Fuerte, a UNESCO World Heritage site since 1999. In the period between 1470 and 1600, this was an important place for the Incas. People still do not agree on what the function of this ruin was at that time. Most probably, it was a place to make sacrifices for the sun and moon.
The whole area radiates serene tranquillity. When we were there, it was almost dead and we could walk around the vast terrain for a few hours without meeting anyone. Located on a hill, the site offers a beautiful view over the surrounding area.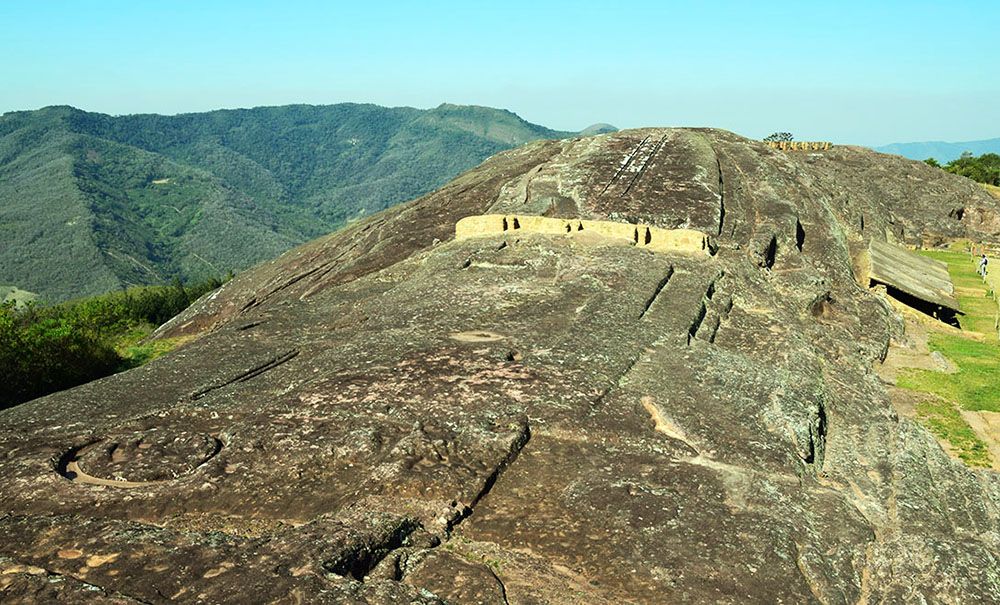 Largest man-made rock slab in the world
The main attraction on the site is the impressive carved "lying" rock plate of about 100 metres. This is the largest human-carved rock plate in the world. Seven steps lead to a temple representing the seven phases of the moon. On the rock plate are several drawings made of pumas, jaguars and snakes. You can easily spend two hours on this site. You can walk along the many remnants of the site along a well-marked path. Via two viewpoints, you have a good opportunity to see everything from above. In addition, the views over the surroundings are beautiful. It is usually very warm and sunny here, therefore, bring enough water and make sure you have good protection against the bright sun. At a simple restaurant by the entrance there is another chance to buy something or eat and drink.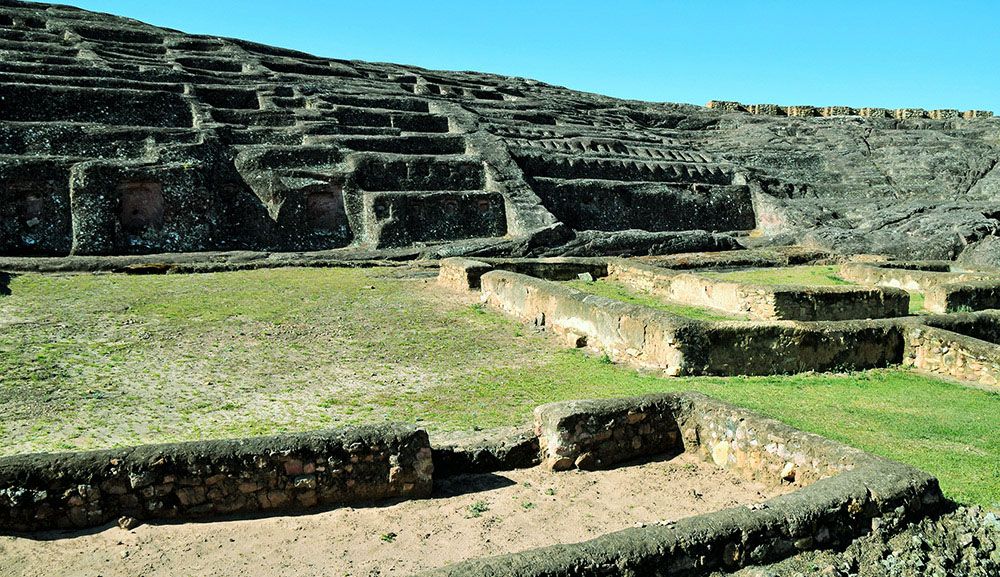 In Samaipata, some travel agencies offer tours to this place, including transportation. You can also take a taxi from the village. At some times of the day you can also take a shared minivan to El Fuerte driving from the centre of Samaipata. It was difficult for us to take a taxi or bus back to the village at the end of the day. We advise you not to walk. The road is 10 kilometres uphill to the ruin. This is an exhausting trip in the great heat. It is also dangerous because you have to walk on the road and the traffic rushes past you on all sides.
In the small archaeological museum of Samaipata, you can see a lot of ceramics that have been excavated near the "El Fuerte" ruin. It is a nice museum but no more than that.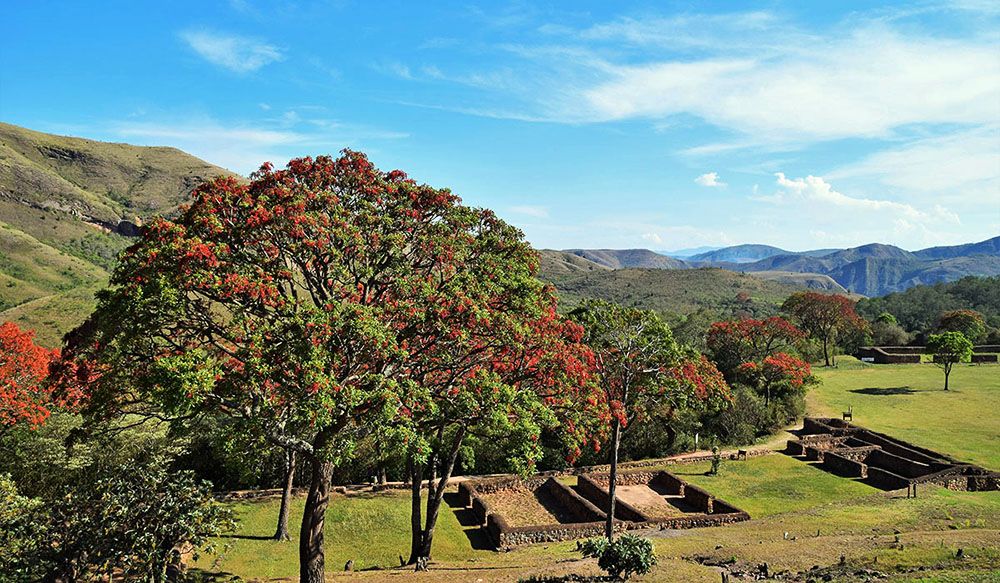 Accommodations in Samaipata
Samaipata offers a fair number of accommodations to pick from, including bed & breakfasts, hostels and hotels. As mentioned on the Bolivia country web page, we were very satisfied with Hostal Serena.