Spotting condors at Samaipata
Samaipata is a small quiet town at almost 1,700 metres above sea level, on the edge of the Amboró National Park, about 120 kilometres from Santa Cruz. The Incas have coined the name Samaipata, which in quechua means "resting in the heights". We especially liked the quiet, laidback atmosphere of the village. We enjoyed spending a few days there. There are many foreigners settled in Samaipata who have now built hostels, restaurants, travel agencies and cafes. The atmosphere is international. The various travel agencies can advise you on fun things to do in the area, such as watching condors.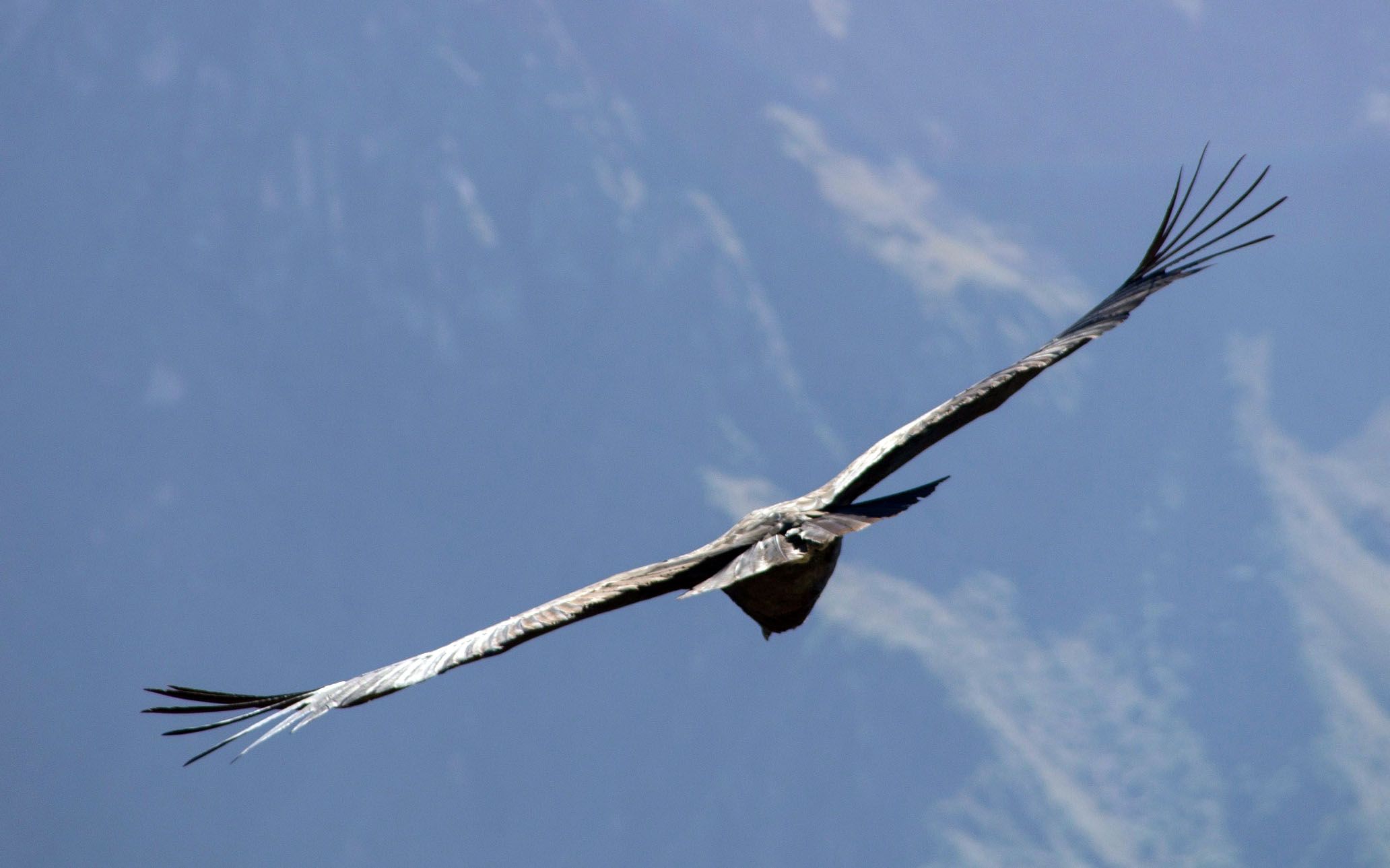 Condors
We had already seen the condors in Peru in the Colca Canyon, but we heard from many travellers that a much quieter place to see them fly is at Samaipata. And they were right! Except for the participants from our group for this walk, 8 people in total, we didn't see anyone that day. Luckily, we did see the condors, as that's the reason we started out so early!
You leave Samaipata by car to the starting point of the hike. The drive of a little less than 2 hours on unpaved roads introduces you to some beautiful landscape. You are then ready to start the hike. The first part is quite tough. The path through a beautiful forest area goes up fairly steeply. The climb takes at least 2.5 hours and you stop regularly to top up your energy. Then you come to an open part of the mountain which is reasonably flat. Next, you quickly reach the place where you can see the condors. You can enjoy beautiful views here of the nature of the Amboró National Park. It is also time to have lunch.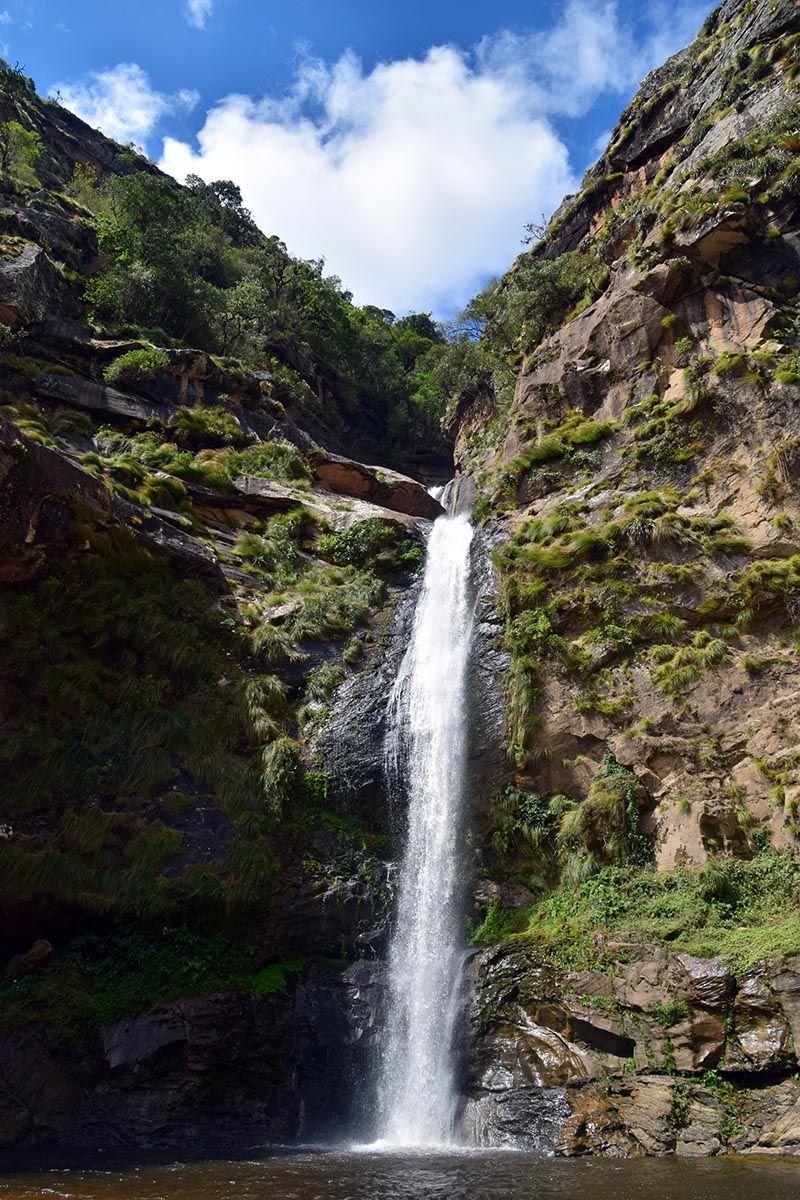 High chances of spotting condors, but no guarantees
This place is a well-known place for condors to rest on the cliffs. They can also drink from a pool here that is inaccessible to other animals. The chance of seeing them here is quite high but of course there are no guarantees. Luckily, we did see them, in fact we saw quite a number of condors circling fairly close to us.
After about two hours, you go back down again, taking a different route. We had booked this tour in combination with a visit to the La Pajcha waterfall. This is the highest and most beautiful waterfall in the region. It was nice to cool down in the strong current of the freshwater after all the strenuous activity beforehand. The waterfall is located in a beautiful area, where you can also see various species of parrots. After this you drive back to Samaipata, arriving there at the end of the day.
Accommodations in Samaipata
Samaipata offers a fair number of accommodations to pick from, including bed & breakfasts, hostels and hotels. As mentioned on the Bolivia country web page, we were very satisfied with Hostal Serena.