The wine region around Stellenbosch
Half an hour's drive from Cape Town is the impressive Cape Winelands, a fantastic green and mountainous landscape full of vineyards. One of the best-known places in this wine country is the surroundings of the university town of Stellenbosch. For tourists (and students), this region is attractive because of the delicious wines you can taste but also because of the many old oaks and old houses that you will find in Cape Dutch style. Travel agencies often include Stellenbosch in their package holidays.
Stellenbosch itself bears the name of Simon van der Stel who at the end of the 17th century, praised Wildenbosch at that time for the beautiful landscape and the fertility of the soil. Soon after, the first European settlement in South Africa was founded and Cape Town after the oldest. That was not in the current Stellenbosch.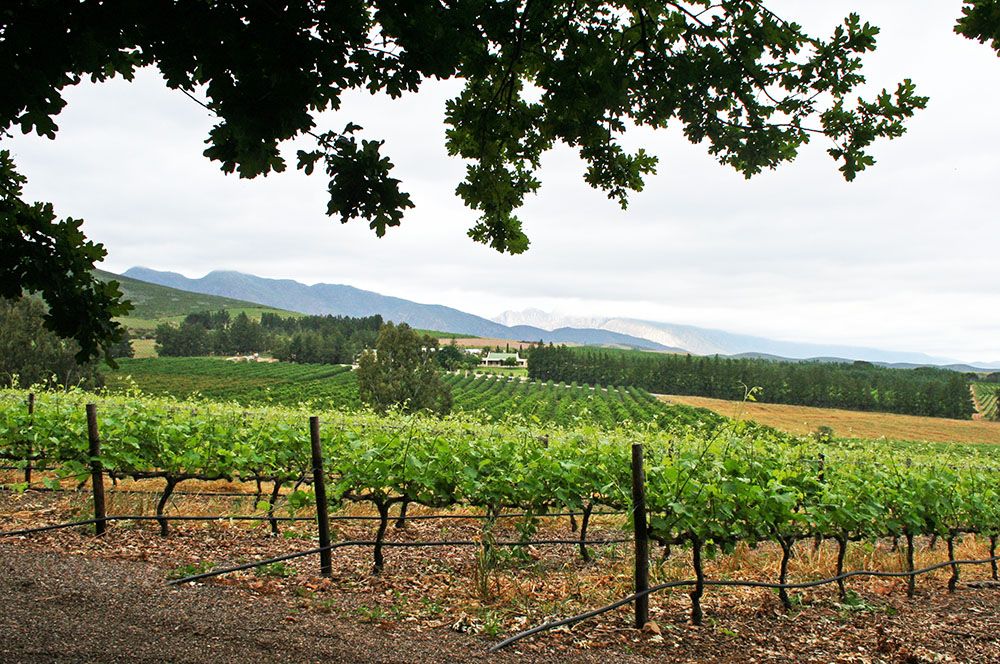 Many wine routes like the one around Stellenbosch
Although we have also taken other wine routes, we found Stellenbosch's the prettiest. This route takes you past many centuries-old wineries, including the particularly beautiful winery, Vergelegen. As we said, it is a beautiful landscape but the town itself we found very welcoming, thanks to the many students who live here. The Stellenbosch Wine Festival also takes place here every year. This is an event where the city is dedicated to a day of not only wine but also delicious food and music.