The waterfalls at Luang Prabang
In the surroundings of Luang Prabang, you can find several waterfalls, some small and in the dry season almost no longer active, others large where the water flows all year round. We took the scooter to "Tat Kuang Si", about 30 kilometres southwest of Luang Prabang. The route there is on reasonably good, paved roads. There can on occasion be some holes in the road. On the way you pass some small villages, an elephant care centre and just before the waterfall is a butterfly park with a beautiful garden. At the entrance of the waterfall you will find many eateries and souvenir shops.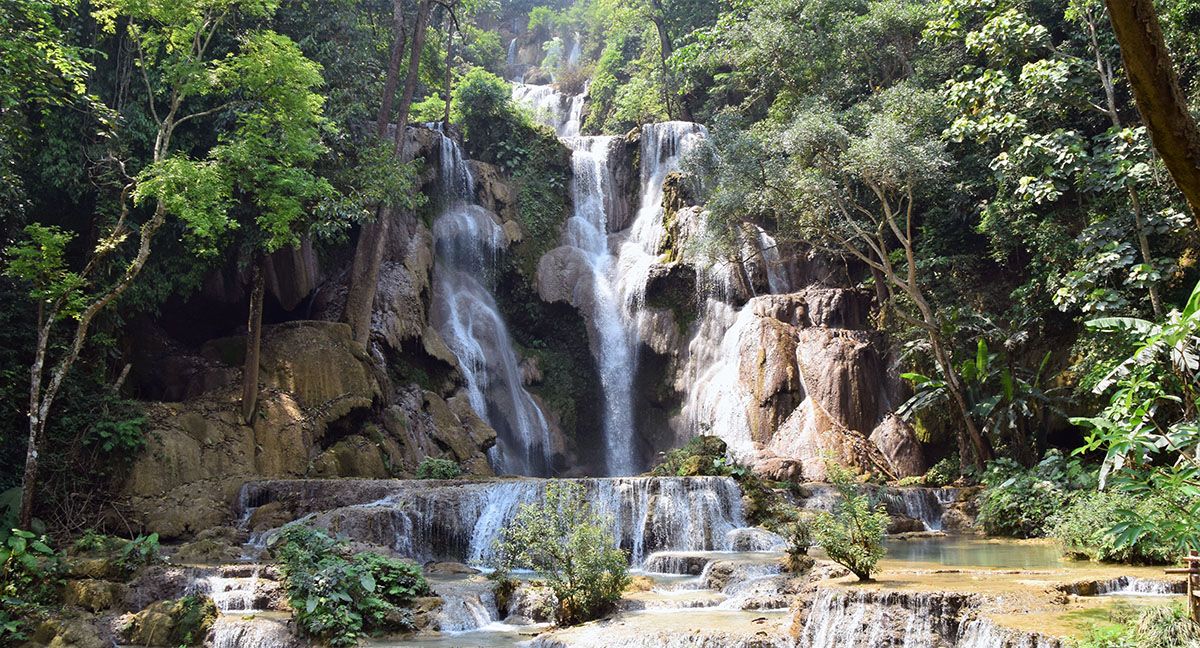 Directly after the entrance is a bear shelter. These bears were once freed from animal traders who wanted to use their organs to make medicine. The bears have a good life here, but can no longer enter the wilderness. Via various paths you can walk to higher points. There are easy paths and also steeper ones, which can be very slippery when it has been raining. On the various terraces there is the chance to swim in the turquoise-coloured natural pools, surrounded by large trees. If you are all the way up, which is a nice walk, you can take another path that leads to the source of the waterfall. The nature is beautiful here and the water flows down with a thundering boom.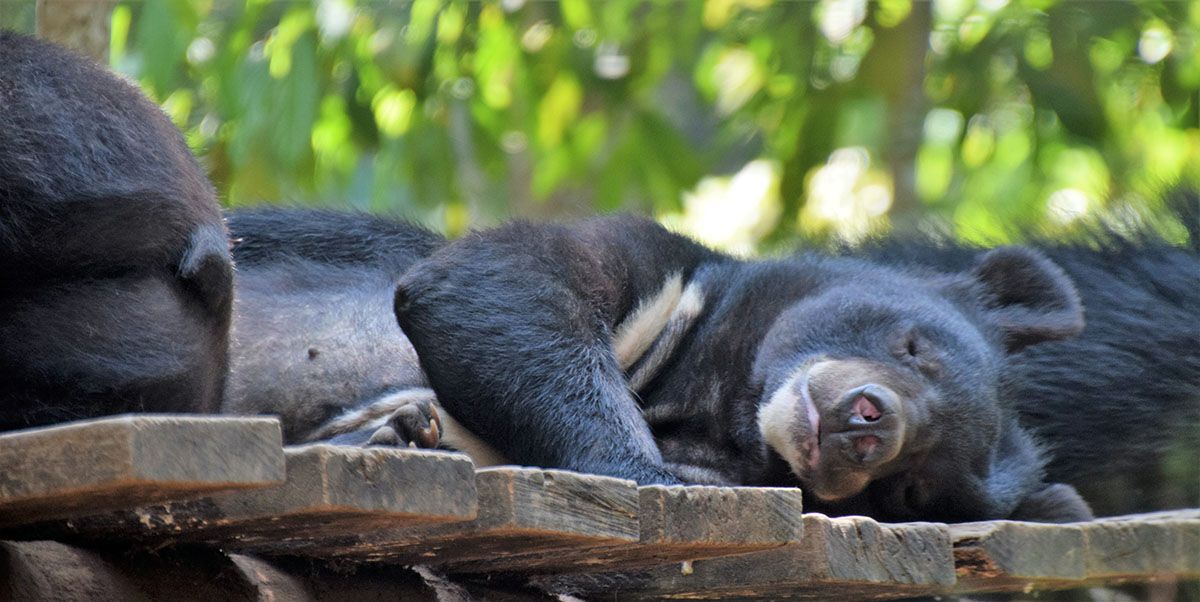 Many Laotians come here to picnic at various places near the waterfall. At the weekend especially, it can be busy with day trippers. It is a nice day trip from Luang Prabang! We spoke to people who did it by bike. That is not recommended. The road is actually 30 kilometres, slightly uphill and therefore exhausting. With the high temperatures, it even becomes unpleasant. If you don't feel like renting a scooter, you can also go by tuk-tuk (every tuk-tuk driver in Luang Prabang addresses you with "To the waterfalls?" to take you there), or you can go by organised bus trip.