The villages and markets around Inle Lake
The Inle Lake is a large lake in the interior of Myanmar. The easiest way to get there is by plane. From Yangon you can quickly fly via many airlines to Heho airport. From here it is still an hour's drive by taxi to Nyaungshwe, where most visitors to Inle Lake stay. Here you will also find most of the accommodation, ranging from backpackers' hostels to luxury hotels. We stayed at the Imana Grand Inle Hotel, which we would certainly recommend. In the more distant places around Inle Lake there are mainly luxury resorts. Nyaung Shwe is on the route of many night buses in Myanmar. In the evening you see lots of backpackers gather for an exhausting journey. We also found this the only place in Myanmar that had something of a "backpacker's atmosphere".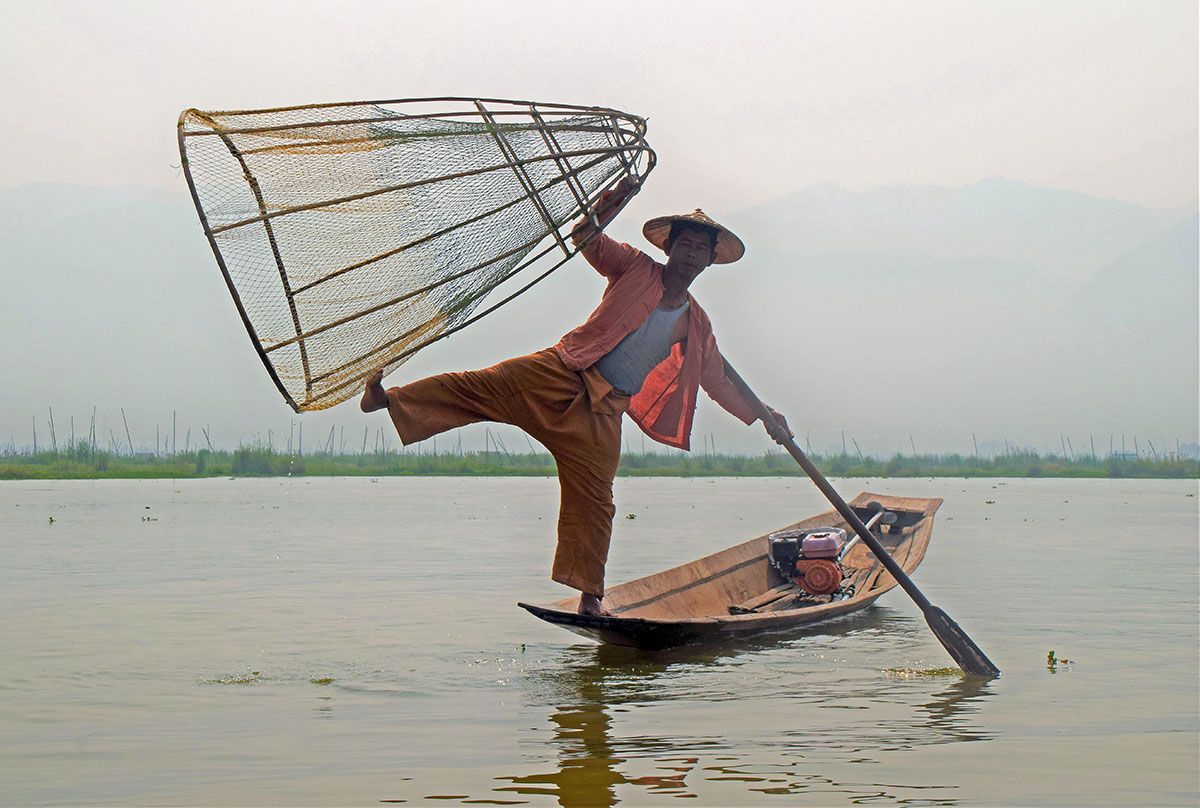 Cruise on the lake
The attraction everyone comes for is of course Inle Lake. In Nyaung Shwe at the Teik Nan Bridge, you can find dozens of motorised canoe owners (commonly called a longtail boat) who like to sail around. What's more, every hotel also offers a trip. Usually the "captain" will pick you up at the hotel and you can walk to his boat in a few minutes. It is good to meet with your skipper to agree on what you want to see. If you want to go to Inthein too, which is definitely recommended, you will pay more. If you want to go further south, the price rises higher. By the way, you pay for the boat. So, if you have four or a maximum of five people, the costs per person are very low.
After a few minutes' sailing, you come to Inle Lake from the canal. There you will undoubtedly see some local fishermen. They paddle with a leg, so they have their arms free to operate the fishing nets or baskets. It is incredible how much balance they have, great to get a photo of! They all live on houses built on poles at the edge of the lake and often have a floating vegetable garden.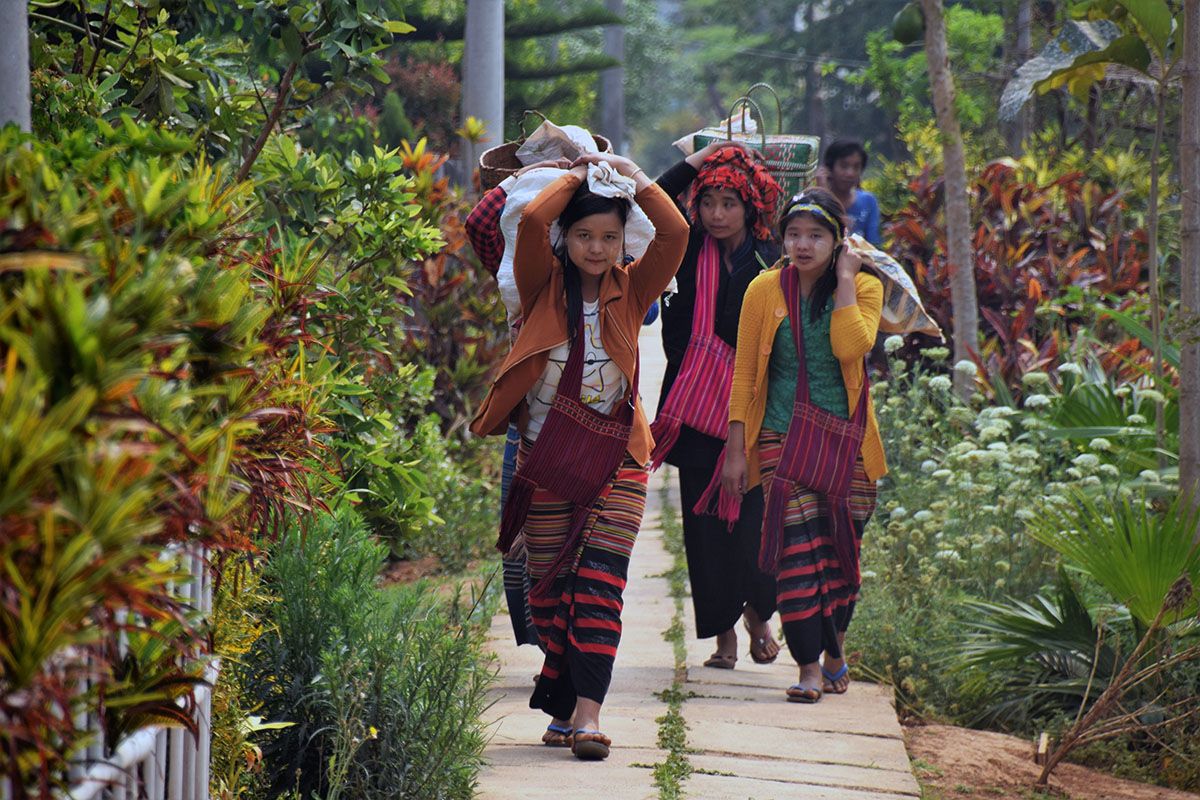 The markets around Inle Lake
Traditional tribes often live in the villages that lie all around the edge of the lake. You always get plenty of time to walk through a village and admire the local life. The biggest attraction is the market in the village. According to a system that is incomprehensible to us, most villages have to organise a large market once every five days. Then you see various tribes with their vegetables and fruit or other merchandise in their boat sail to the market and try to sell their stuff. If they have no customers for a while, they are busy counting their money or lighting a big cigar.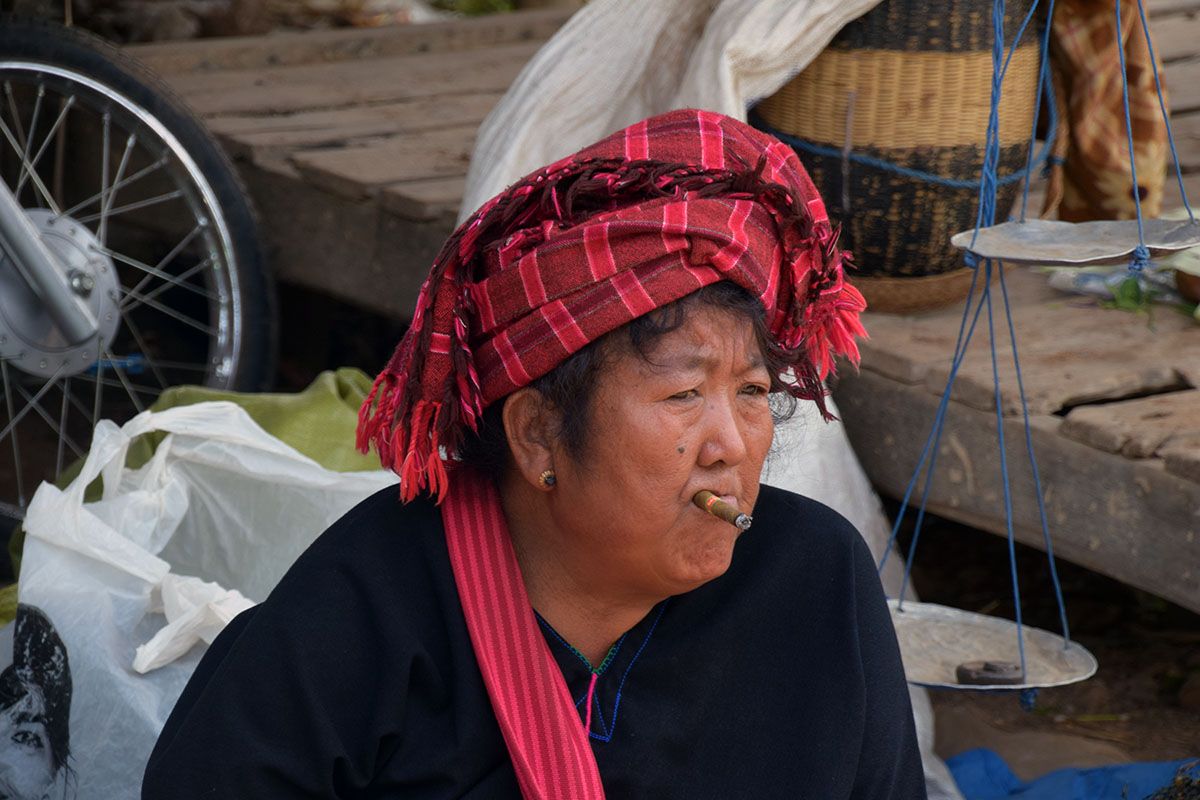 Afterwards it is nice to see the spectacle of how all the traders walk back to the boats with their goods and after a while leave for their own village. In Ywama there is a large floating market. This is worth your while despite being touristy. We cycled to the markets of Maing Thauk and Khaung Daing from Nyaungshwe. These are not difficult routes on almost flat roads with occasional slight rises. Along the way you pass nice monasteries that are worth a short stop.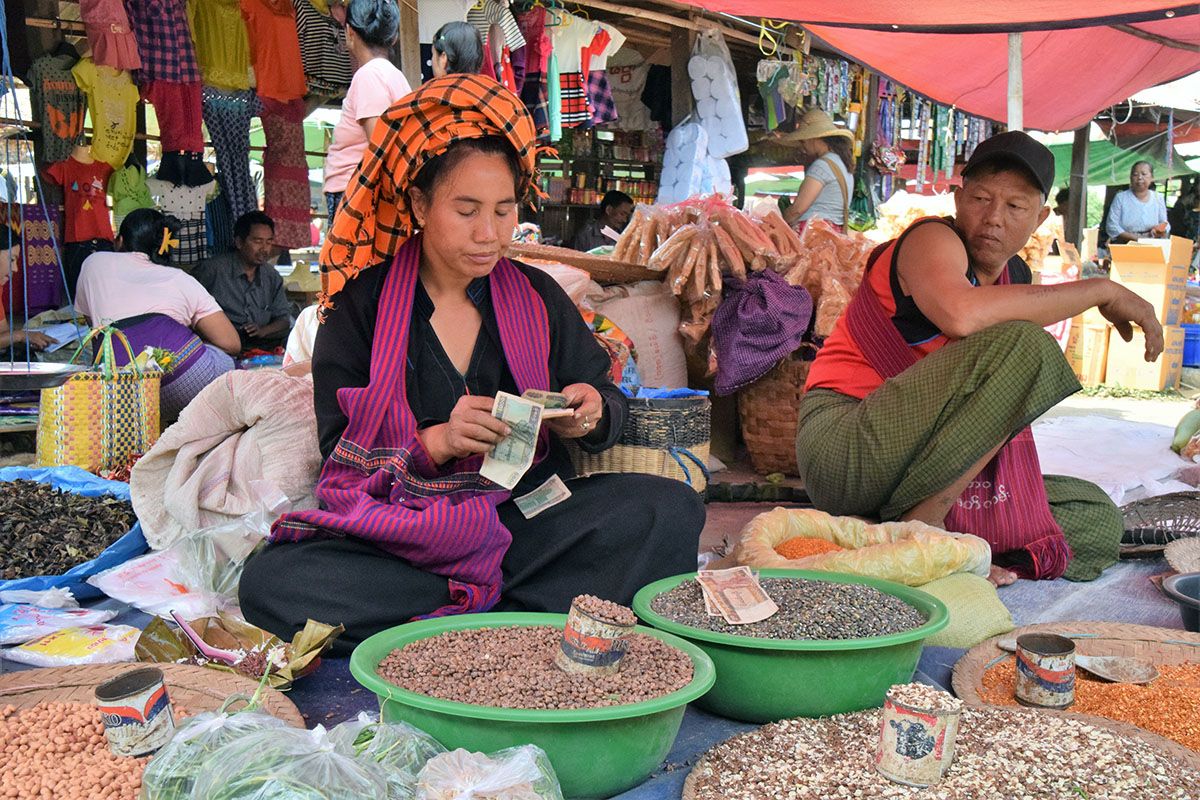 Inthein
The town of Inthein should be visited. There are beautiful pagodas to see here. You walk slowly across an over-2-kilometre covered gallery to the Shwe Inn Thein Paya on the mountain. If you haven't bought any souvenirs yet, you can take your pick during this walk. On both sides you'll have one stall after the other with beautiful bits and bobs. At the top you'll see no less than 1,000 stupas from the 17th and 18th century. You also have a beautiful view of the lake and valleys. The market in Inthein seems great, but we missed it unfortunately.
On the way from Nyaungshwe to Maing Thauk you will also see signs for "Red Mountain Estate Vineyards & Winery". It is nice to visit this vineyard at the end of the day because you have a good overview of the area as well as Inle Lake, and the sunset is beautiful. You can also do a wine tasting with four different wines, which you have to pay for. The view was beautiful, but the wines didn't appeal to us.