Walking over the U-Bein Bridge
Mandalay as a city is fairly modern. In the city there are several beautiful teak monasteries that are definitely worth visiting. Moreover, Mandalay Hill should really be on your list when in town. We spent a day in a private taxi from the hotel where we stayed, sightseeing all the important parts of the city. The next day, we went to explore the Mandalay area, again by private taxi. At the end of the day, we ended up in the town of Amarapura. At this town you will find the Taungthaman Lake. What's more, at that lake you can admire the world's largest teak wooden pedestrian bridge: the U-Bein bridge with a length of an incredible 1.2 kilometres.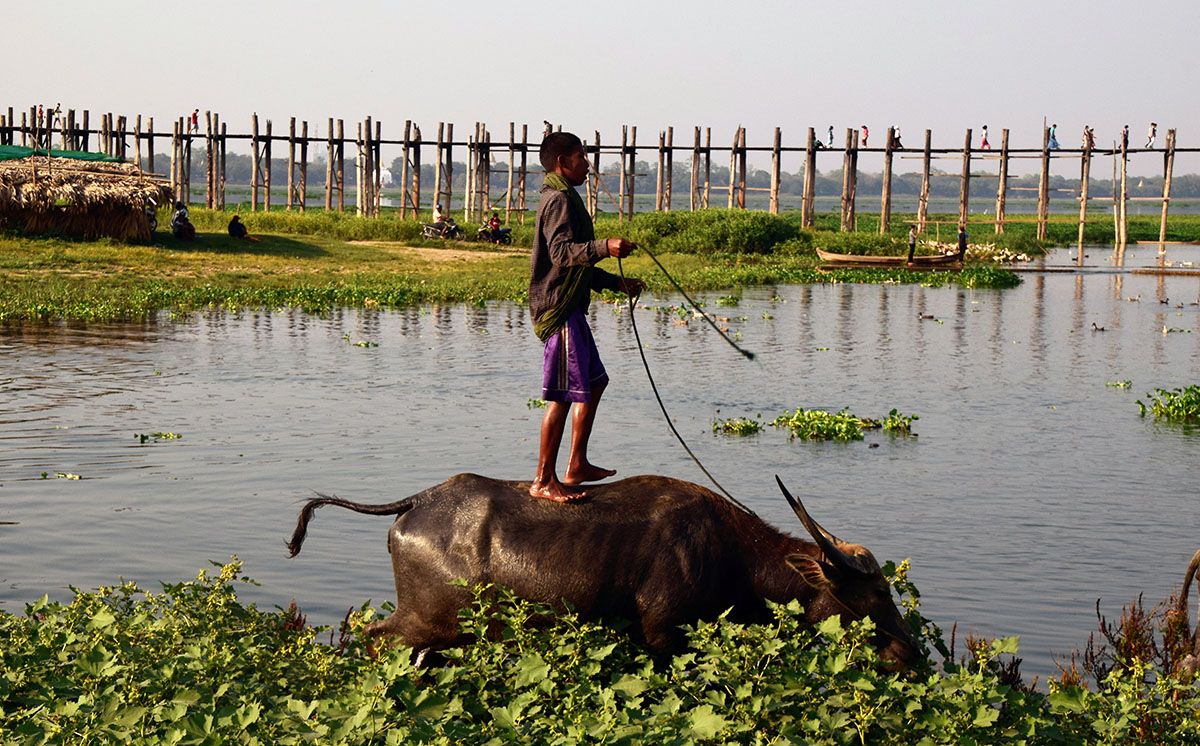 U-Bein bridge: An important passage route
After the rainy season the bridge can be (partly) flooded. In the dry season of the year the bridge seems to rise very high above the lake. It is only possible to sail on the middle part of the lake. The bridge is an important passage route for the local population. Especially just after sunrise you see many inhabitants and especially monks walking over the bridge.
We visited the bridge over an hour before sunset and in the dry season. The bridge is mainly used for strolling and there are many tourists who want to take beautiful pictures as well. On the bridge, you can take the stairs down at a number of points. On the dry banks of the lake you can enjoy the view. You also see the farmers bringing their buffalo back to their simple farms. There are a few restaurants where you can have something to eat or enjoy the setting sun with a drink. Several people would like to start a conversation with you. Monks also like to talk to you. For them it is a good exercise to improve their English.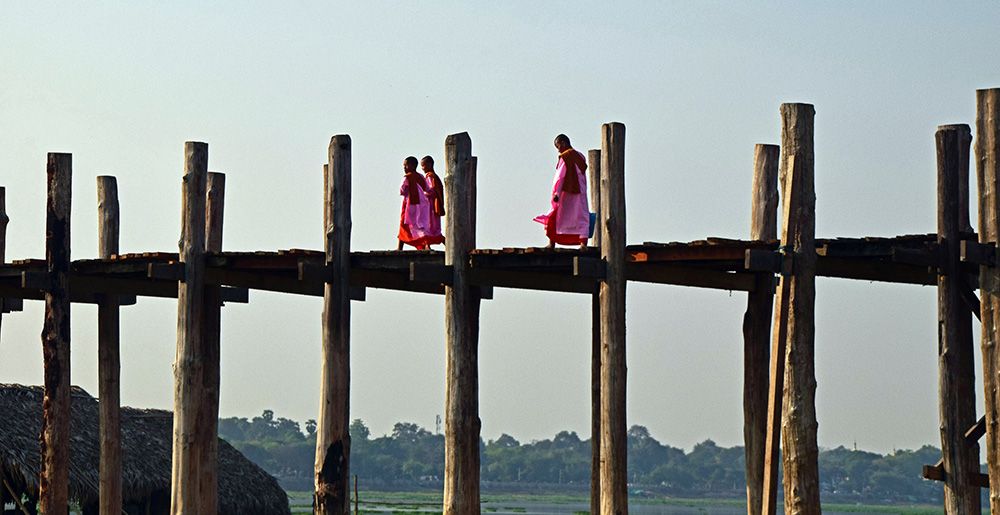 At the end of the bridge in Amarapura you will find many restaurants where the locals enjoy the food and the view. If you experience the sunrise at the U-Bein Bridge, it is definitely worthwhile to go to the Mahagandayon Monastery afterwards. At 10 o'clock you can enjoy a special event here.