The town of Tupiza, located in the south of Bolivia, less than 100 kilometres from the Argentine border, has a relaxed atmosphere. Tupiza itself does not have many special features. Visitors mainly come for the impressive surroundings. You feel like you are in the Wild West here. The Rio Tupiza valley is famous for its beautiful canyons and rugged mountains in various colours. If you want to know more about Butch Cassidy & Sundance Kid, you can book a tour with the same name anywhere in Tupiza. We didn't do that but we did book the "Tupiza Triathlon". A day trip where you explore the area with up to 4 people in a Jeep, then on horseback and finally by mountain bike.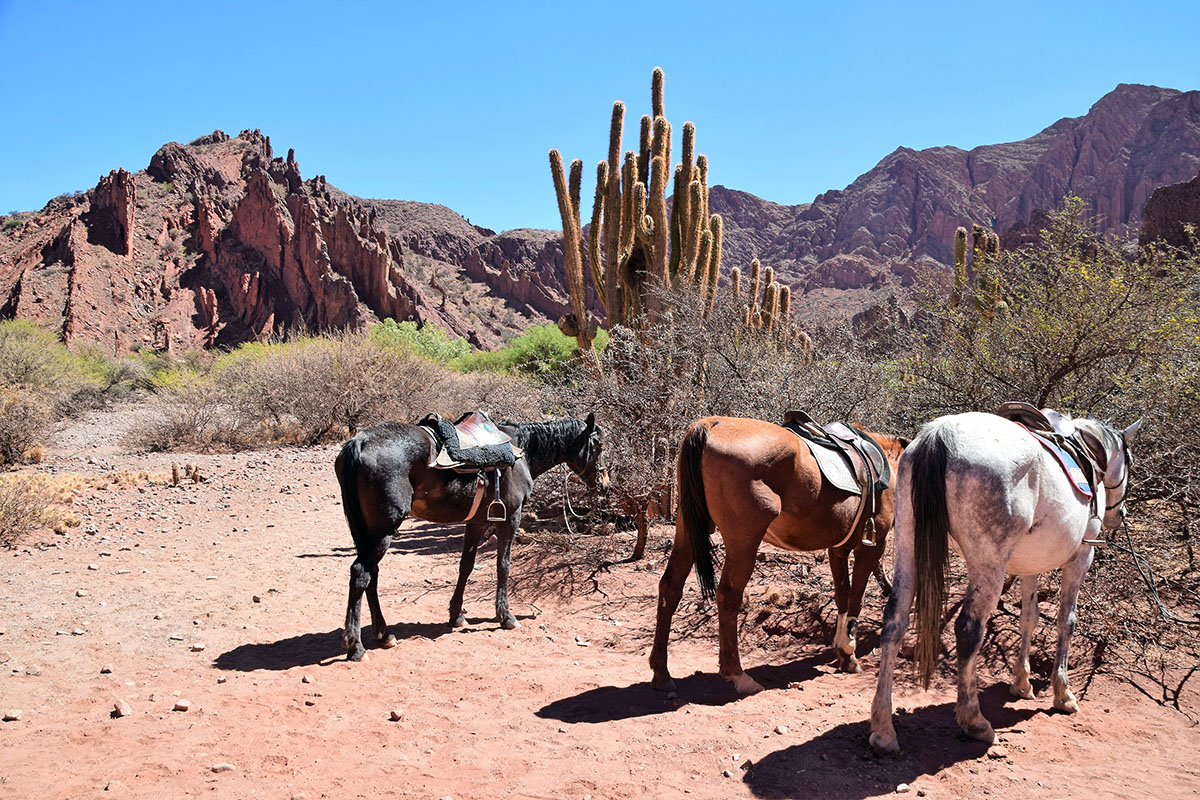 Tupiza Triathlon
We can certainly recommend this trip, we enjoyed it a lot and saw a beautiful and varied landscape. You don't have to be an experienced horse rider; we had never sat on a horse before, but during the three-hour tour the horses calmly follow the guide. Mountain biking is also easy to do: you start on top of a mountain and only go downhill until you arrive in Tupiza again. There is hardly any traffic, so the chance of accidents is minimal. However, it is important that you have a bike with excellent brakes. The first part is especially steep with quite a few hairpin bends. The road is also unpaved.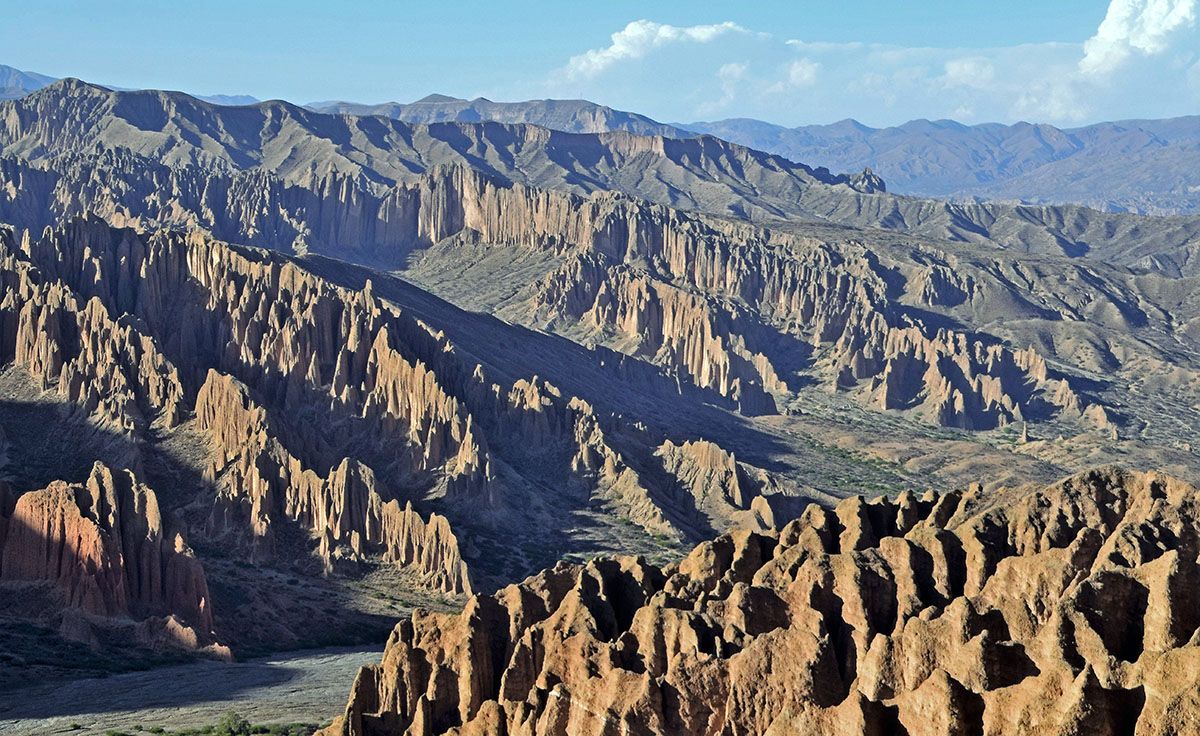 Phenomenal views at Tupiza
During the trip, you will visit all the important places in Tupiza's surroundings, with phenomenal views. As such, you see El Angosto, el Canon del Duende, el Canon del Inca, El Sillar, Quebrada Palala and Quebrada Palmira. All these viewpoints are truly unique. Volatile rock formations in all kinds of colours, beautiful plateaus and views. You constantly feel in the setting of a Wild West movie and if you listen carefully, it seems as if you can hear Ennio Morricone's harmonica. We didn't meet anyone all day long, so we enjoyed it to the fullest. Back in Tupiza, you can enjoy a nice pizza. It must be the name of the place, but there are almost only Italian restaurants. So, order "two pizzas" in Tupiza!
Triathlon
Several travel agencies in Tupiza offer the triathlon as an option. We have chosen Alexandro Adventure Travel because we also booked the jeep safari from Tupiza to Uyuni. This resulted in some good discount and that always appeals to us Dutch people. During the first part, we had some engine trouble with the Jeep but fortunately it was quickly solved by the agency with the delivery of another off-road vehicle. You do the triathlon with a guide, who is also the driver of the Jeep.
Accommodations in Tupiza
Tupiza offers a fair number of accommodations to pick from, including hotels and hostels. As mentioned on the Bolivia country web page, we were quite satisfied with Hotel Mitru.