Kampot is a nice sleepy village on the river. It is nice to stay here and there is also plenty to do. For the active, there are plenty of possibilities: you want to enjoy the beautiful nature and the hinterland, as such the region certainly offers a great deal of beauty.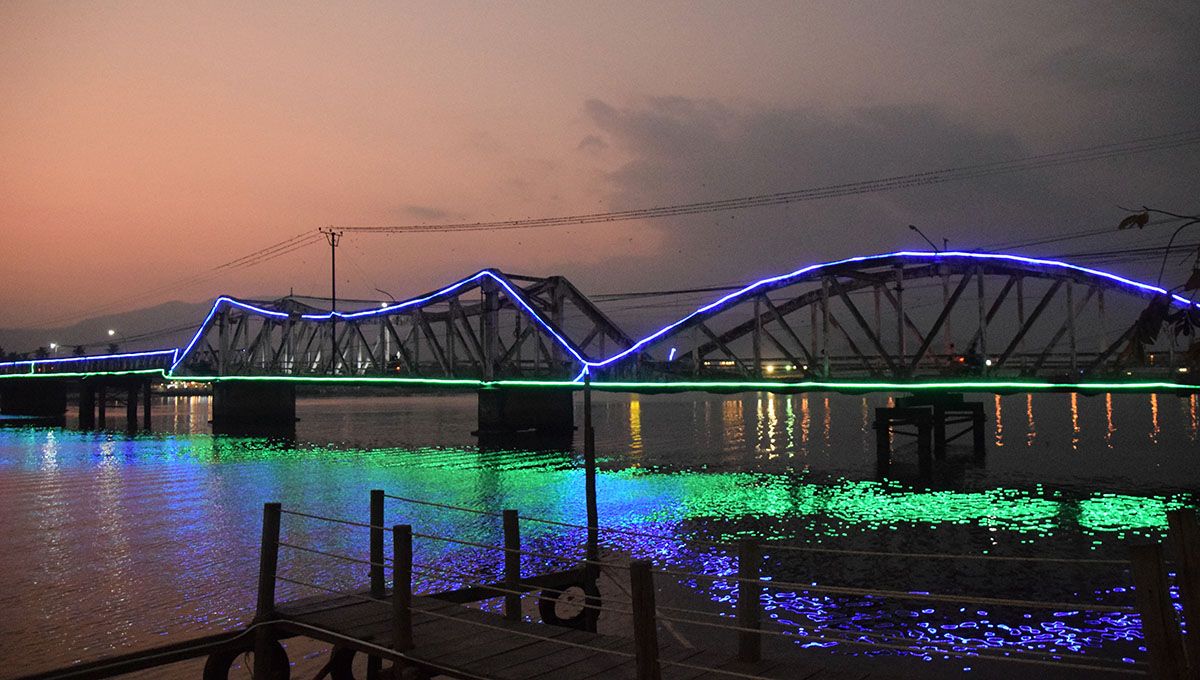 Salt production fields
We rented a bicycle for a day and went cycling on the salt production fields nearby. Many tourists don't do that, but is definitely recommended. You will come across very small villages where the population greets you enthusiastically. With one of them, a Tanigue man of almost 70 years of age, we talked for a while as we enjoyed a cup of tea. He told us fascinating stories (he spoke French, like many Cambodians) about his time under Pol Pot. He had suffered a lot, was even jailed, but was liberated on time and can still tell the tale. You can also see Pepper fields, where Kampot used to be world famous. Pol Pot found that all pepper plantations had to make way for rice fields. Now they are slowly coming back to Kampot.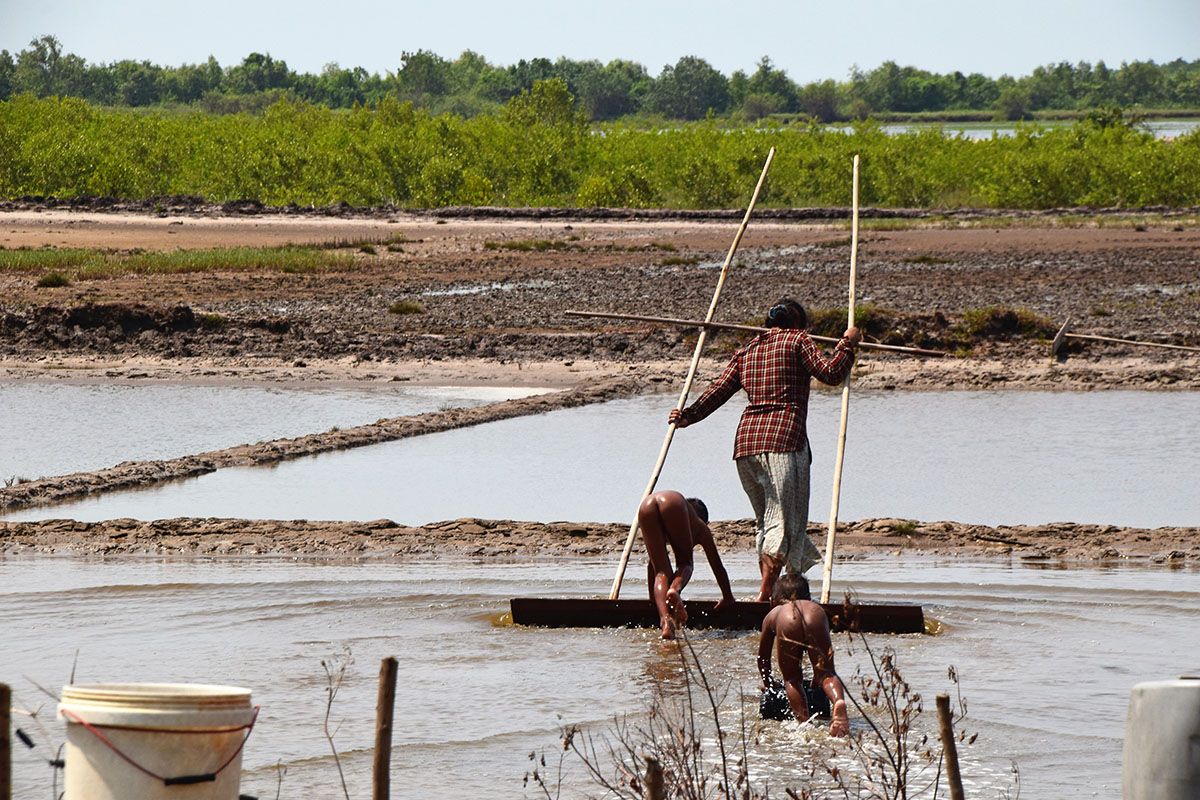 Kep National Park
What is also worth doing is visiting the Kep National Park. With the rental scooter, you drive to the Kep resort in half an hour, famous for its delicious fish, and you come to the entrance of the park. At the Led Zeppelin Café, they have a map with walking routes through the area. You can walk around the park, or take the paths that really lead you into the forest. On the way, you'll find a number of monuments, including a Buddha statue and a nun's monastery. You can also take the "Stairway to Heaven".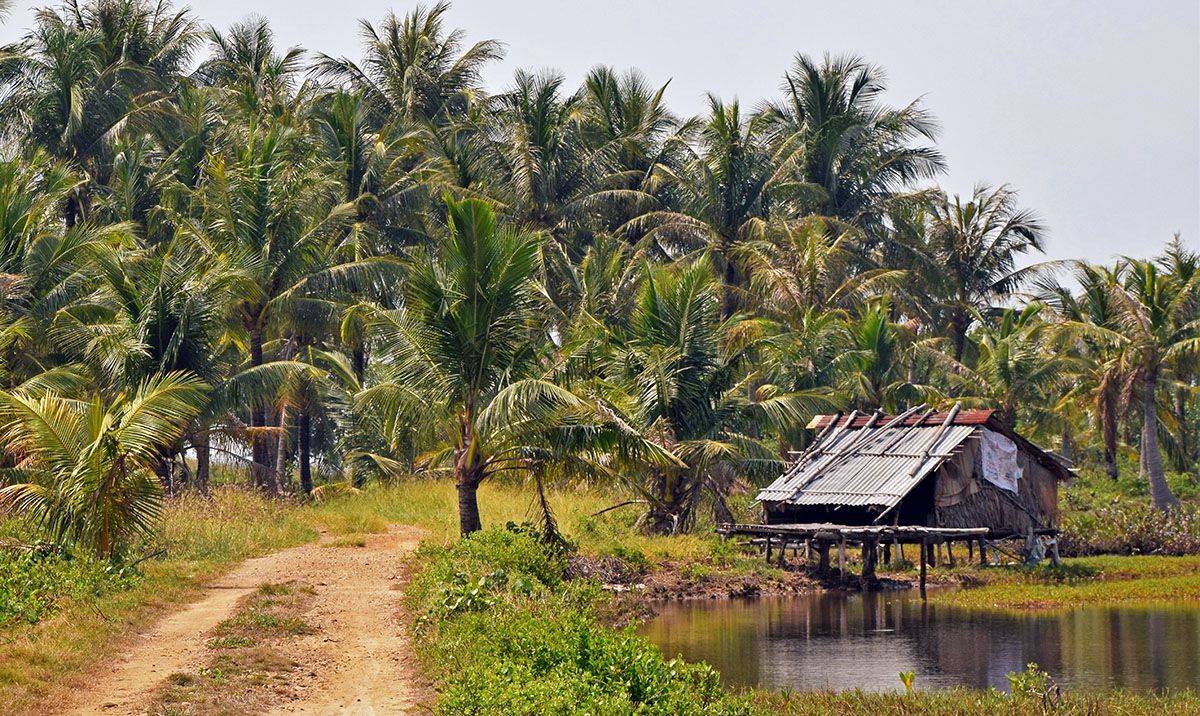 Other suggestions for your visit to Kampot
To relax with a scooter, you can drive to the "Green House" This is a beautiful place on the river where you can rent a bungalow. But also, passers-by who only come for a drink can also lie in the sun on the jetty, jump in the water, or bob about on a large rubber tube. A lovely place to see the sunset, eat and go back to Kampot. Unless you have rented a bungalow and can stay at this wonderful place.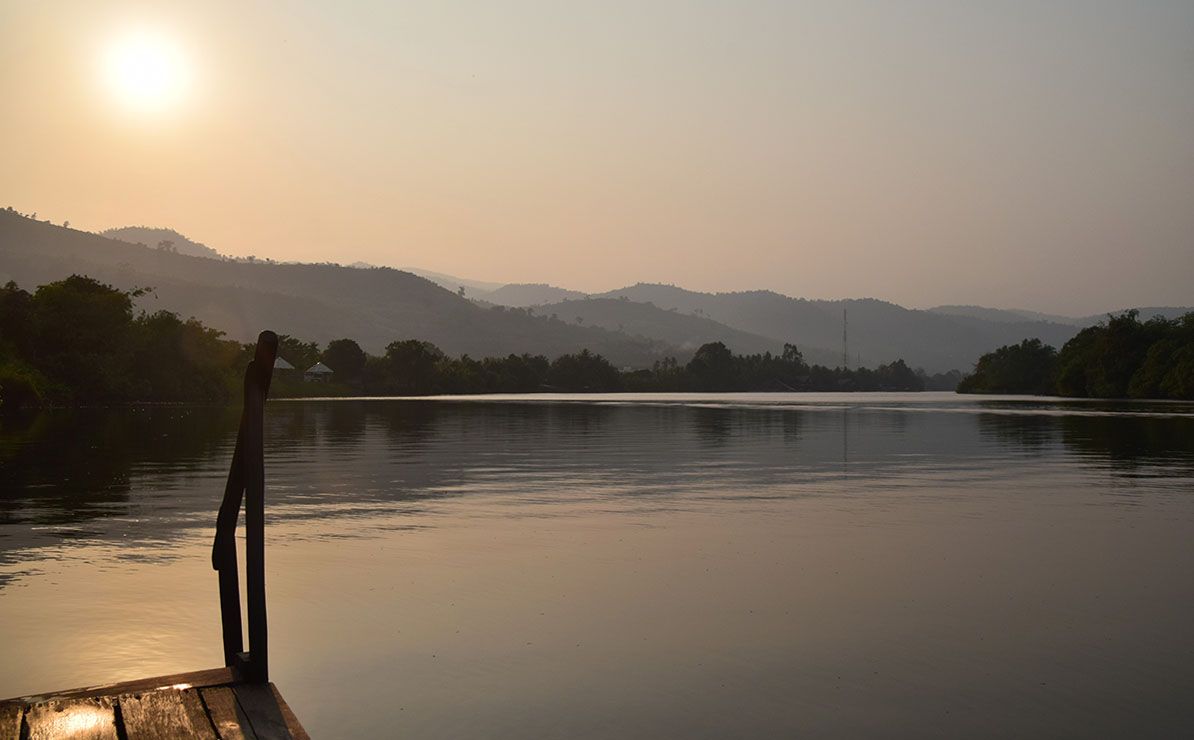 Another way to see the sunset is to book a sunset cruise. You can often eat on board. You will find places where you can see many fireflies. In full darkness, you will suddenly see thousands of lights appearing. A peculiar sight.
If you want to book a wonderful hotel in Kampot, book a room at the Great Rikitikitavi Hotel, well located on the river. The rooms are decorated with taste and you will be lacking for nothing. In the hotel's restaurant you can also enjoy a delicious meal while watching the sunset. The hotel is owned by a Dutch woman and she has really created something special. Unfortunately, it was full when we were in Kampot, so we only had so we only had dinner overthere, which was also an experience in itself.