Te Papa Tongarewa, New Zealand's national museum, is located in the relaxed city of Wellington in the southwest of the North Island. Despite the fantastic weather that we had on the day of our visit to the museum, we could easily have stayed in the museum for four hours. In fact, we think that a visit to the museum is an absolute must when visiting New Zealand.
The many exhibitions highlight the rich history and culture and the beautiful nature of the country. Both the interior and the exterior contain a lot of symbolism. For example, the three stones at the entrance to Mother Earth, the original Maori population and all current inhabitants of New Zealand.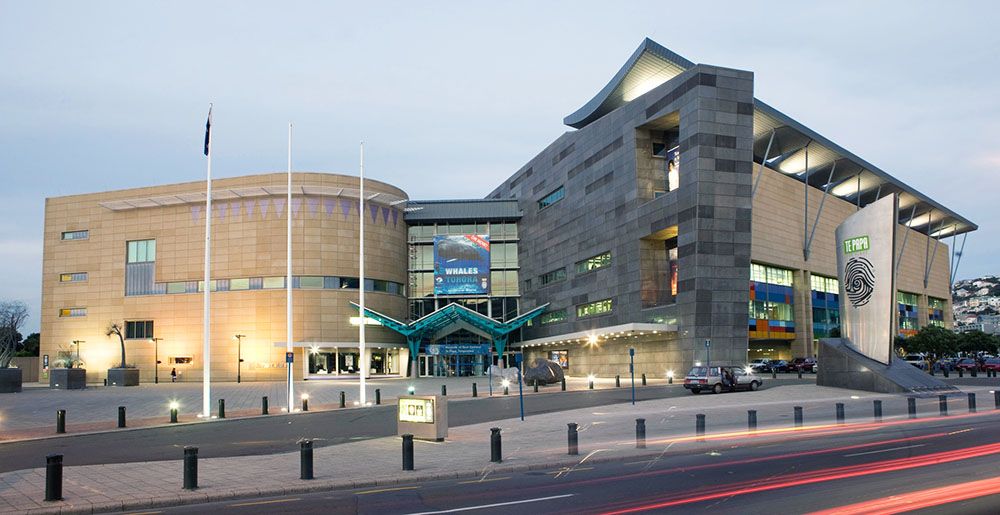 Why is the Te Papa museum so worthwhile?
The strength of the museum lies in the decoration of the exhibitions. By combining modern, innovative and interactive technology with the old-fashioned way of telling stories, the museum is extremely informative and entertaining. We also found it very inspiring. The museum is rich in temporary and long-term exhibitions. Therefore, before visiting the museum, visit its official website for the latest news.
Answers to practical questions about your visit to Te Papa Museum
What does the entrance fee cost?
You do not have to pay an entrance fee although a voluntary contribution is greatly appreciated. For some short-term exhibitions, you will have to pay extra. In addition, various guided tours are offered. These are particularly interesting but also very useful if you are short on time.
What are the Te Papa Museum's opening hours?
The museum is open every day from 10 a.m. to 6 p.m., except on Christmas Day.
Where is the Te Papa Museum located?
The Te Papa Museum is located at 55 Cable Street in the heart of Wellington near the Waterfront.
How many hours should I allow for my visit to the museum?
This depends on which exhibitions you want to see anyway. Otherwise, check out the overview of long-term and short-term exhibitions first. We were there for four hours but could have stayed a bit longer. A tip for when staying in Wellington for several days is to visit the museum twice. The first time, see the main exhibits and decide which more exhibits you want to see on another day.