Hiking in the Taman Negara National Park
Taman Negara is, with its around 130-million-year history, the oldest tropical rainforest in the world, located a four-hour drive from Kuala Lumpur. The area of 4343 square kilometres has been a national park since 1938. In the rainforest, which is still in its original state, you will experience the ultimate jungle experience thanks to the exotic birds, monkeys, butterflies, wild boars, reptiles, rivers rich in fish, waterfalls, etc. In addition to boat trips, you can also go on multi-day treks where you spend the night in a treehouse, for example. A well-known highlight in the Taman Negara park is the 500-metre-long canopy walk at 45 metres' altitude. Because there is so much to see and do, you should spend at least three days – if not more – visiting this beautiful park!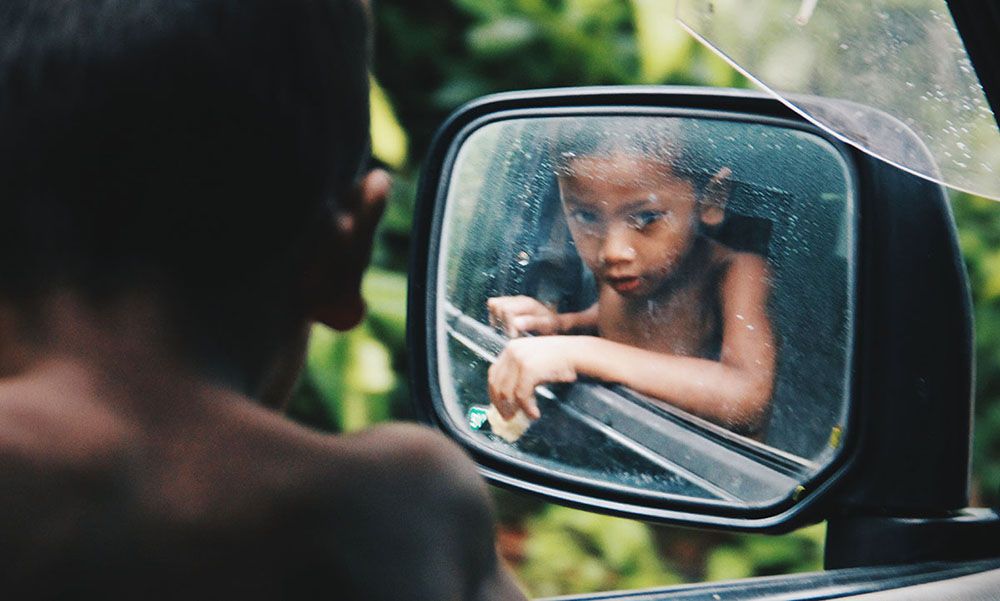 How to get to Taman Negara?
From Kuala Lumpur you can book organised trips by coach to Kuala Tembeling. You can also take the shuttle bus or taxi. From the village of Kuala Tembeling, longtail boats go to Kuala Tahan, the beginning of the park, twice a day. They leave at 9 am and 2 pm. The trip on the river Tembeling to the jungle takes quite a long time but is seen by many as one of the highlights of their visit to Western Malaysia. If you are planning on going to the Cameron Highlands after your visit to the park, you can also drive your own rental car to Kuala Tahan and skip the beautiful boat trip. You can park your car in a safe car park.
During your trip in a longtail boat only take some hand luggage. Leave the rest of your luggage at the accommodation where you stayed before or at the jetty in Kuala Tembeling. Sunscreen, DEET and special socks for leeches should be in your hand luggage. In addition, a flashlight and a poncho are pretty necessary, as well as some dry clothing.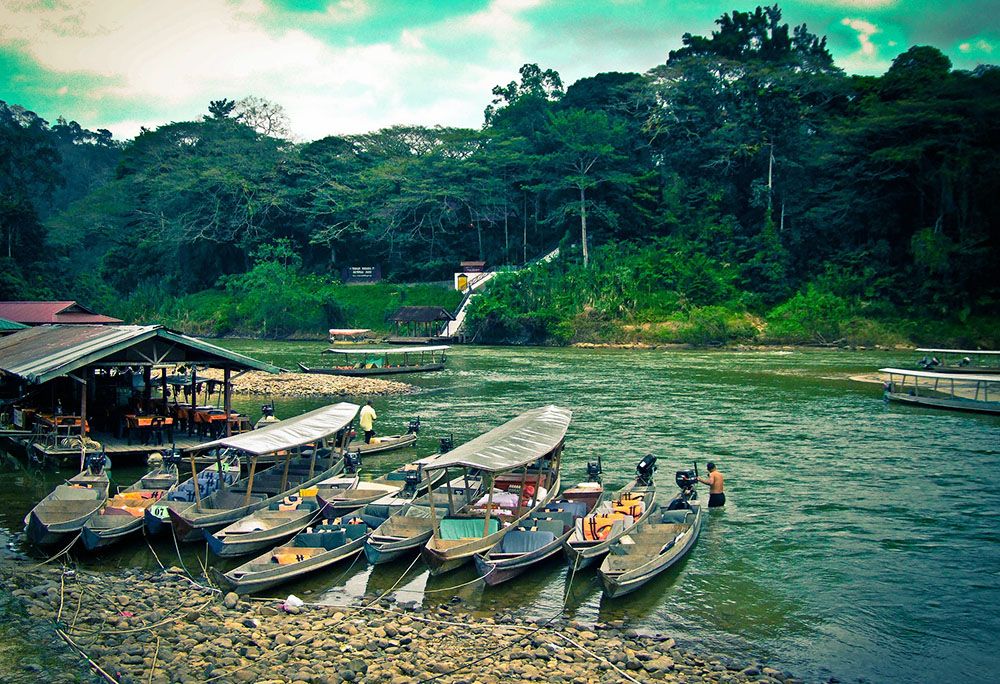 Accommodation
There is a lot of accommodation in Kuala Tahan. The most famous and beautiful hotel is the Mutiara Taman Negara Resort. The rooms have air conditioning, which is so nice because the insects stay outside the door. Another recommendation is the pleasant Balai Serama Guesthouse. Apart from accommodation, Kuala Tahan is also the place from where many hikes begin, and where you can book tours.