Sulawesi in a nutshell
Sulawesi, formerly called Celebes, is one of the largest islands in Indonesia. It has a lot to offer! Think of the unique culture of the Tana Toraja in the south, the barely discovered, mountainous and rugged interior with the Lore Lindu National Park and the Tangkoko National Park in the north. And of course, the numerous world-class dive sites in not only the north (Bangka, Bunaken, Lembeh) but also the middle (Togian Islands) and south (Wakatobi Islands)!
North Sulawesi
This part of the large island is known for its amazing dive sites. This part of Indonesia, just like West Papua, lies in the heart of the coral triangle. It is the area with the world's largest marine biodiversity.
But the north of the beautiful Sulawesi has much more to offer than just good dive sites. With the exception of the dry season, you can enjoy fantastic rafting. For the hikers among us, there are many possibilities to climb volcanoes; think of simple walks of several hours to multi-day tours. And Tomohon, the highlands of North Sulawesi, is definitely worth a visit. There is a traditional market where they really sell everything (including dogs and bats for consumption), traditional tombs and a Japanese cave.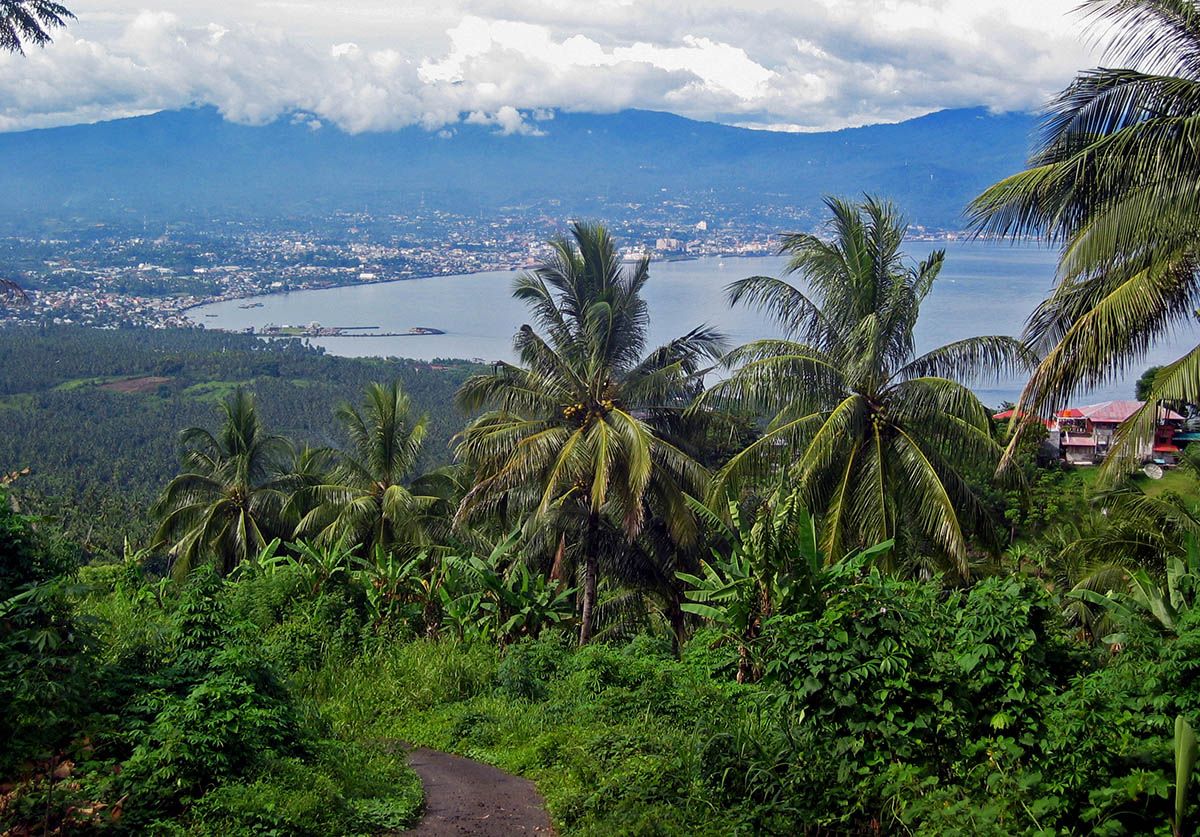 Central-Sulawesi
If you're considering a round trip from south to north, you'll also get through the rugged interior of Central Sulawesi. We didn't go there ourselves, but for this region we were advised to visit the lake of Poso, as well as the beautiful national park Lore Lindu, southeast of Palu. In the valleys of Bada, Besoa and Napu you will find Stonehenge-like megaliths. From this region, you can also relatively easily go to the more than 50 amazingly beautiful Togian islands.
In 2018, there was a major earthquake in Palu that claimed many victims. The region still has to contend with the consequences of that earthquake. The towns of Palu, Donggala and Sigi were particularly badly affected. A state of emergency has been declared. There is a negative travel advice for holidaymakers to this area.
Southeast Sulawesi: Wakatobi Islands
For us divers, the Wakatobi Islands were also recommended. These islands are located in the southeast of Sulawesi, a beautiful part of Sulawesi which strangely enough has not yet been discovered by tourists. From Makassar it is only an hour's flight to Buton and the nearby islands. In this area you have beautiful coral reefs, a fantastic nature with many wild animals, and the friendly community of the Bajo.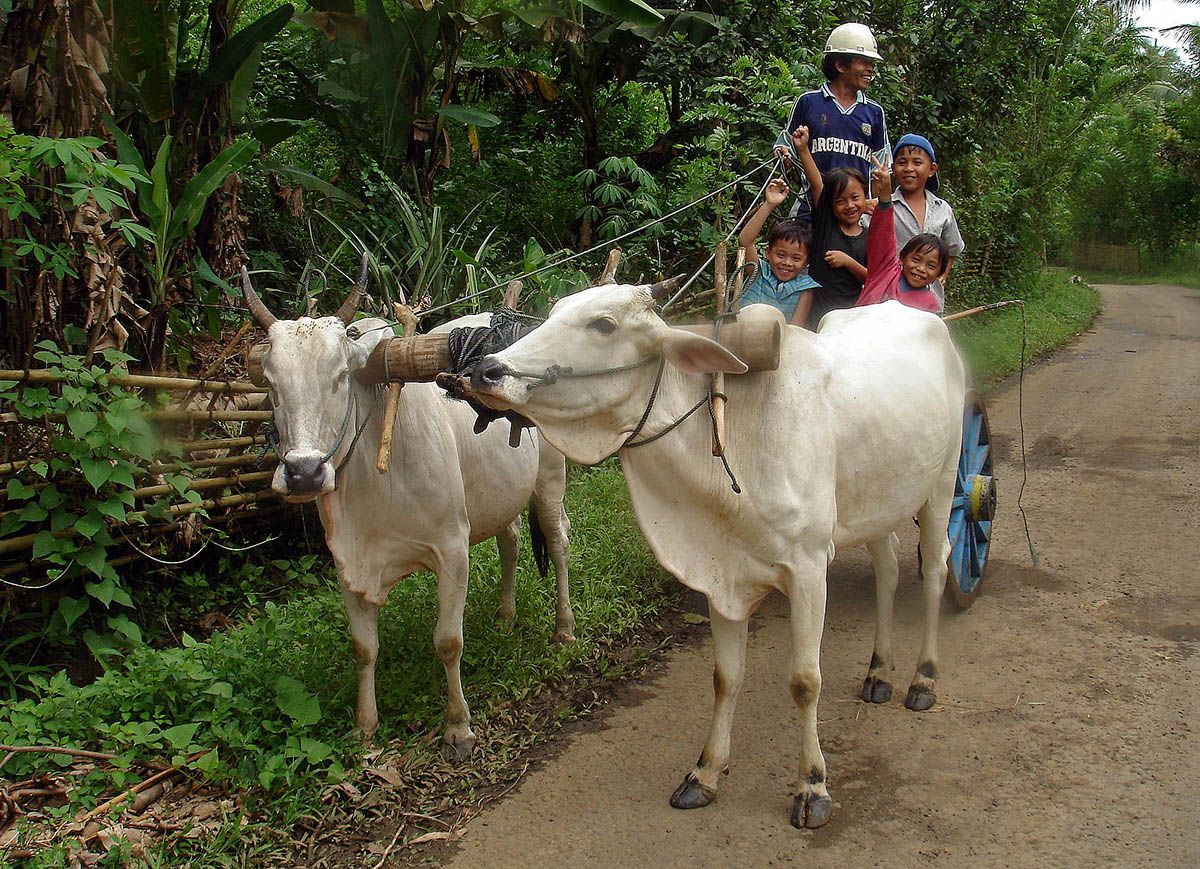 South-Sulawesi
Most people who travel to South Sulawesi do so to go from Makassar, the capital of the island, to Toraja or even further north. Yet Makassar and the surroundings of the big city also have many interesting things to offer. Think of beautiful landscapes with emerald green rice fields and national parks including the Bantimurung – Bulusaraungen, one of the largest karst areas in the world. You can see a beautiful waterfall there and lots of butterflies. Somewhere in the park still lives the largest butterfly in the world…
In Makassar itself and its immediate surroundings, you can visit Fort Rotterdam. Just south of the city you can see how they build the traditional Phenisi (wooden) ships (the only ships that made life difficult for the Dutch East India ships at the time).
Toraja
A few hours' drive north of Makassar is an area in the mountains called Tana Toraja. This is a beautiful area with a very pleasant climate. Warm during the day and cool in the evening. Toraja is known for its burial ceremonies, which sometimes last up to a week. But also, some of the best coffee in the world comes from Tana Toraja! In November, you can see the beautiful and fragrant coffee trees in bloom: an absolute must for the coffee lover. Read more about Toraja in our blog.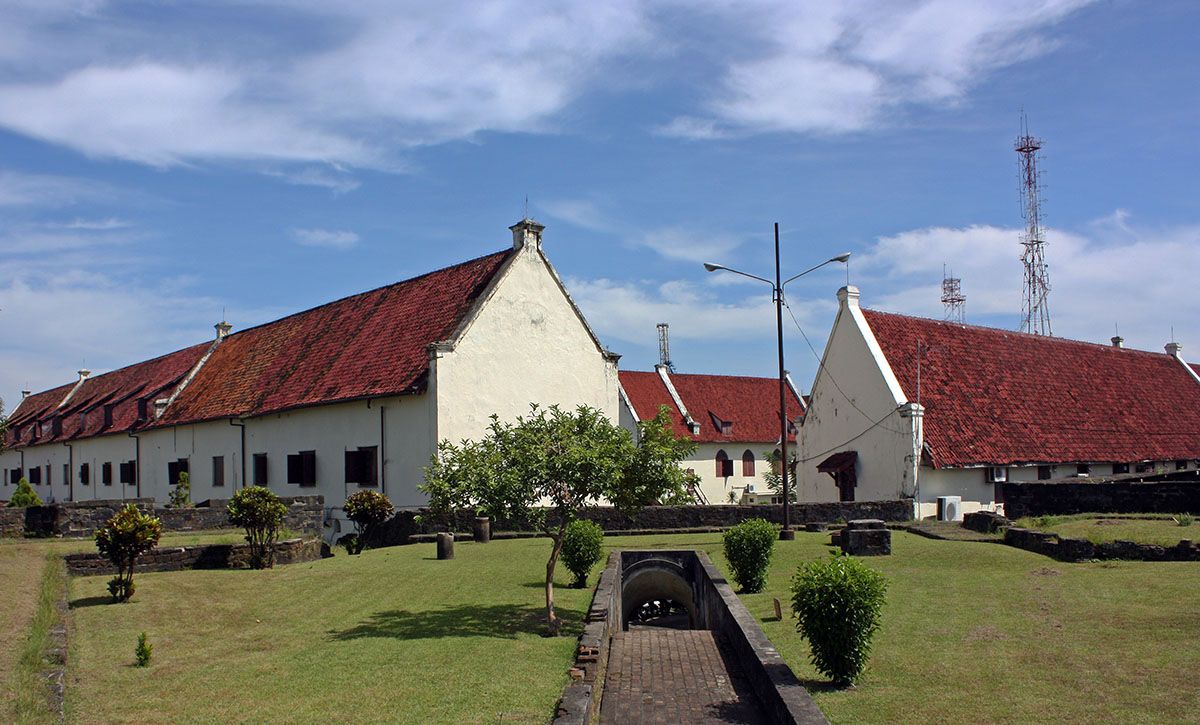 Accommodation
Manado and the surrounding area
In the vicinity of Manado and the islands there are many options. Some suggestions:
Toraja
There are many resorts, hotels and homestays in Toraja. Some suggestions:
Homestay: Mama Tia Family Homestay, located in Rantepao, for the adventurous traveller. Do not expect luxury, but for very little money a nice night with a very hospitable and friendly family.
Hotel: Toraja Misiliana Hotel, located more than three kilometres outside the city of Rantepao. The rooms are in the style of a traditional 'Tongkonan'. The latter also applies to the Toraja Heritage Hotel, a well-maintained hotel in a beautiful location.
Resort: Luta Resort, a fine resort in the city with beautiful views.
You can also sleep in a traditional Tongkonan, located outside the city, where you usually have beautiful views over the mountains and rice fields. An example is Tongkonan Layuk Lion, located a few kilometers from Rantepao.
Makassar
Also, in Makassar you have a lot of cheap as well as more expensive accommodation. We slept there with family of acquaintances so we can make recommendations, though not from our own experience. But look around on the Booking.com overview page for the many homestays and hotels that are connected to the booking site.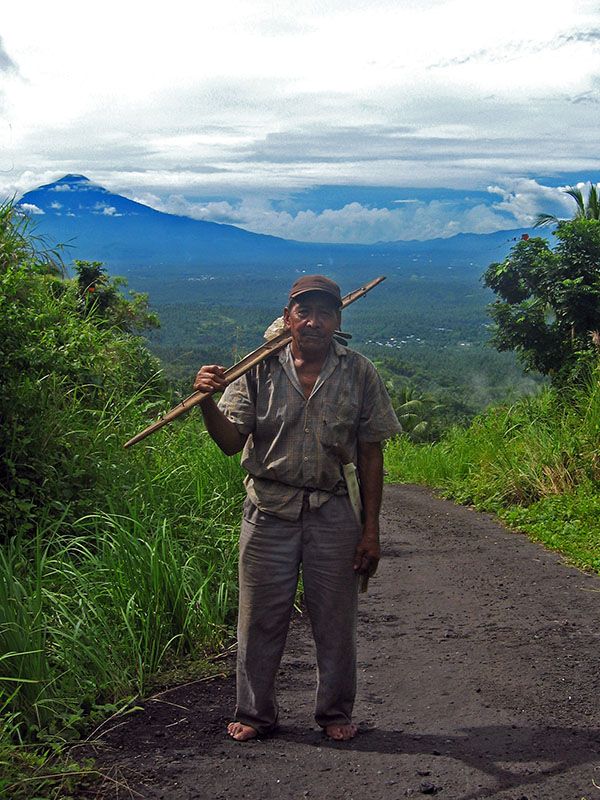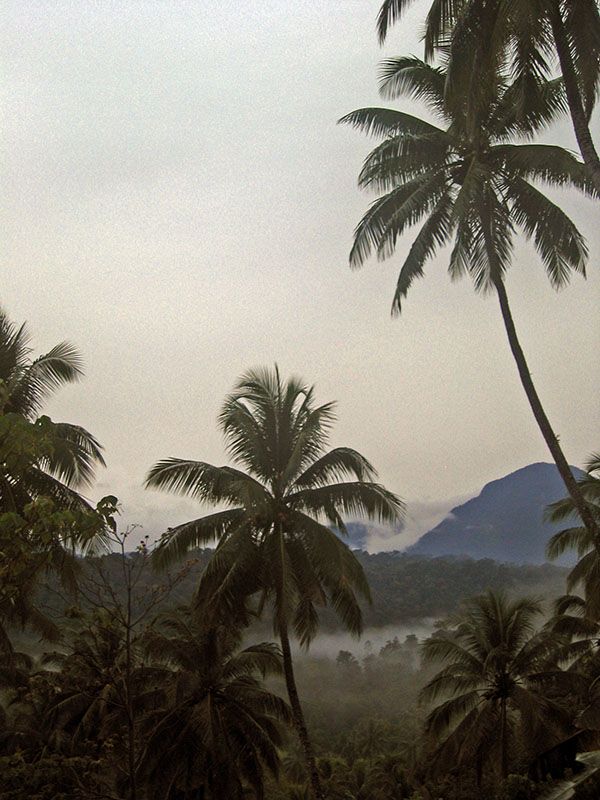 Healthcare
For Indonesia, vaccinations against DTP and hepatitis A are recommended, as well as for MMR if you have not had measles or have not been vaccinated before. In addition, vaccination against yellow fever is obligatory if, in the seven days before going to Sulawesi, you have been in a country where yellow fever reigns.
Almost all of Sulawesi is malaria free. Only when you go on the real jungle (multi-day tours) can you get malaria. Let your tropical doctor advise you.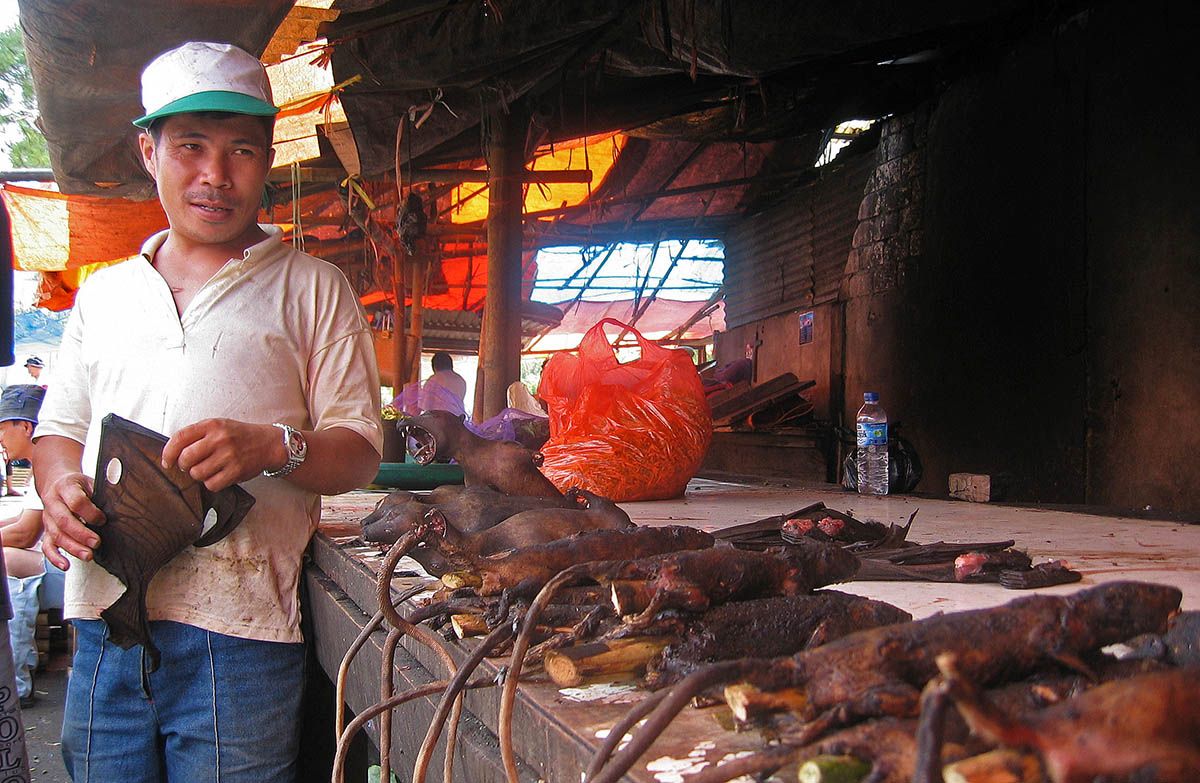 Best time to travel to Sulawesi
In general, Sulawesi is in rainy season from December to March, when it is usually sunny in the morning. The dry and best travel time is from May to October.
The rainy season in North Sulawesi, however, is from October to April. On the islands however, you have different climates. For example, in Bangka the real rainy season is only January and February.
For divers, it is important to know that because of the west wind in December and January you have high waves on the Manado/Bunaken side, which makes it not advisable for people with seasickness to go to Bunaken in this period. At that time, it is much better to go to Bangka, for example, where there are hardly any winds and waves.
In August there is a south wind, and then it is somewhat rougher at Bangka (and to a lesser extent in Lembeh). In that period, people who suffer from seasickness, therefore, should not go to Bangka but rather to Bunaken.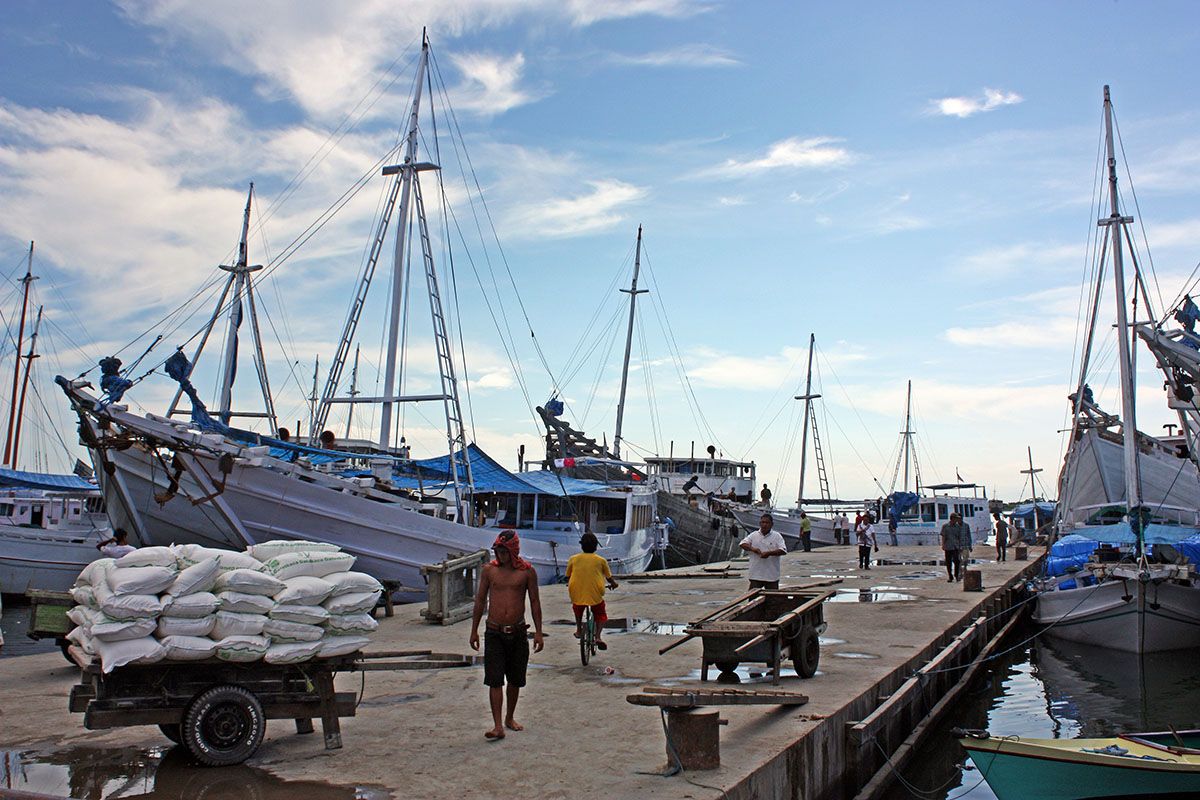 Transport in Sulawesi
Depending on what you want to do in Sulawesi you fly to Makassar in the south or Manado in the north. What many travellers do is a trek from south to north or the other way around via the Trans-Sulawesi highway, where they fly for example to Makassar and leave the island again from Manado.
The road network in Sulawesi is generally good and transport efficient. Unlike other Indonesian islands, there are few detours or long stoppages. It is recommended to stop only in the largest places if you want to do the whole north-south route by bus. These are Gorontalo, Palu and Tana Toraja.
If you have less time to explore Sulawesi but you want to visit Toraja and Manado anyway, a flight between Makassar and Manado is the best option. A single with Garuda costs about €100.
Toraja
For Toraja, you fly to the international airport of Makassar. Then take one of the many VIP buses (e.g. Primadona) from the Makassar Bus Terminal to Rantepao in Toraja. This is possible both during the day and night. The comfortable ride takes about 8 hours. A business class seat costs approximately €15, a sleeping berth about €20.
Another option is to rent a car. An international driving licence is required. Instead of driving yourself it might be a better option to rent a car with driver/guide for about €40 per day for a private tour to and from Toraja.
North Sulawesi
For the north of the island you fly to Manado International Airport.
Almost all resorts around Manado and the islands offer transfer service. If you want to see some of Manado and the surrounding area, you can go by moped, Blue taxi (in advance so as to negotiate the fare!), Angkot (a mini-bus) or a rental car. A car with driver and fuel costs about €30 per day here.