Sucre has played an important role in the history of Bolivia. Independence was declared here on 6 August 1825. In the beautiful museum "Casa de la Libertad", you can learn everything about the independence struggle and the ensuing period. It is worthwhile to take an excellent guide who speaks English well, who can teach you much more than when you walk through the building alone.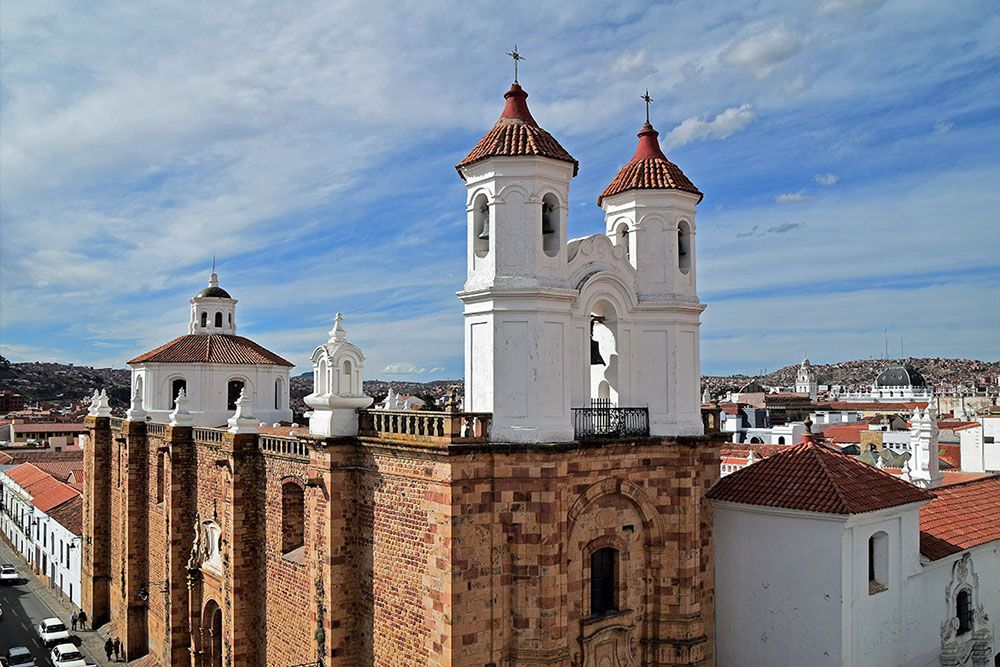 White centre
The centre of Sucre is very characteristic with all white, beautiful colonial buildings. Strict rules also ensure that this should remain so in the future. Sucre has been a UNESCO World Heritage Site since 1991. It is absolutely worthwhile to see the city from above. In the centre, there are a few churches where you can enter the towers. Here you have a very nice overview of the white buildings with their red roofs. A little further away, also beautiful, is the viewpoint at the end of the street called Calle Polanco. You have a very nice view over the city from the hill. There is a small restaurant with lovely sun loungers. Here it is that at the end of the day, with a cocktail in hand, you are nice and relaxed waiting for the sunset. You can also visit the nearby Museo de la Recoleta. It houses a lot of beautiful carvings and artwork.
In Sucre, you will also find beautiful churches that are all worth a visit. The cathedral on the central square can be visited in combination with the adjacent museum. The Iglesia de San Francisco and Iglesia de Santa Monica are also impressive. And the Templo Nuestra Senora de la Merced is especially interesting because of the view from the roof.
For museum lovers, Museo de Arte Indigena is a highlight. Here you can see a lot of woven textiles made by the various cultures that live in the region of Sucre. The information in the museum is good and the woven cloths that hang there are of great quality and artistry. Many images depict important cultural events. In the shop, much of the manual labour is on sale, the quality of which is excellent.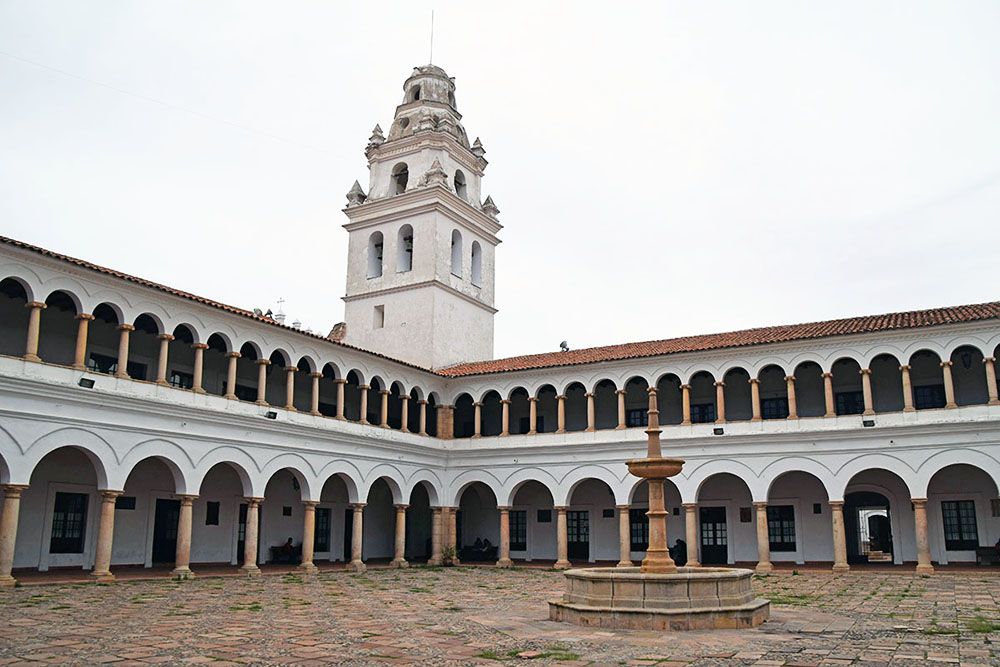 Relaxing in Sucre
Sucre is also just a lovely city to stay for a few days and stroll through the beautiful city centre. There are nice restaurants and cafes to eat and drink in, moreover there are nice tents to enjoy in the evenings. In particular, the terraces along the central square is a good place to be. A cosy cafe with a Dutch twist is, for example, "Florin". A popular cafe is Condor Trekkers. They also organise tours in the area. Finally, you can buy delicious chocolate in the many bonbon shops in Sucre.
In Sucre, it is possible to go on an organised city walk with the guidance of a local guide. In this way, you will get to know the city and its special places well. Moreover, you will learn a lot about the history and customs in the city. We did this via Condor Trekkers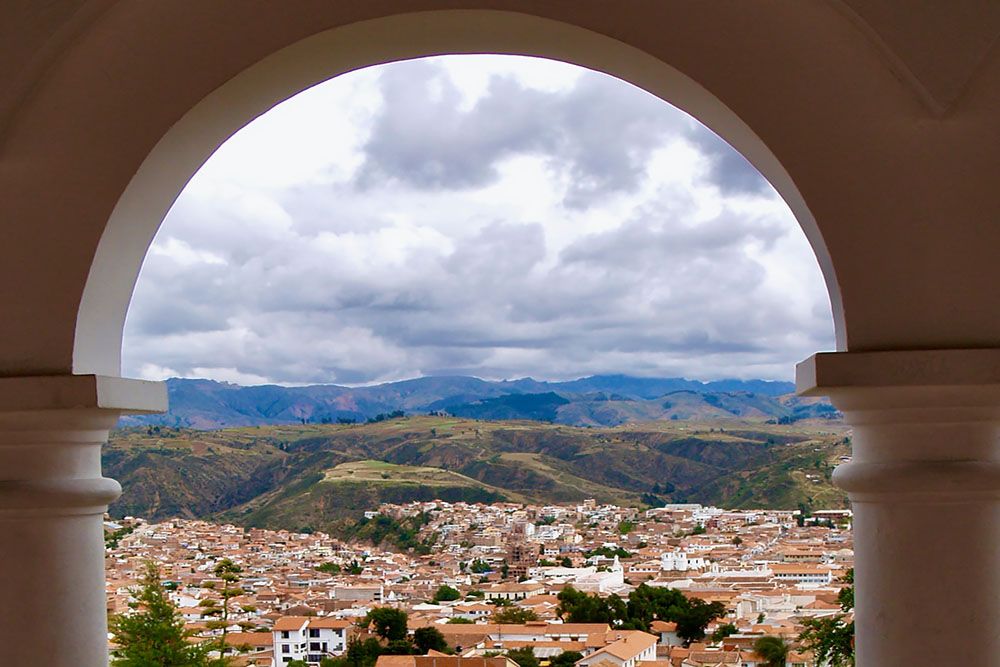 Other topics you may be interested in