Scuba diving and snorkelling in the coral triangle
If there is one area on earth that is particularly interesting for lovers of the underwater world, it is the coral triangle. It is also called the breeding ground of the sea world. We are talking about the area between the Philippines, East Borneo (Sipadan) and the Solomon Islands.
In the region you have around 3000 species of fish, as well as many dolphin and whale species. There are also six of the seven sea turtle species. There is the highest diversity of coral species too (75% of all coral species in the world are found here). The highest diversity is found in the marine waters around the Raja Ampat Islands. To protect this unique marine nature reserve against problems such as dynamite fishing and overfishing, the World Wildlife Fund has made the protection of the region a top priority.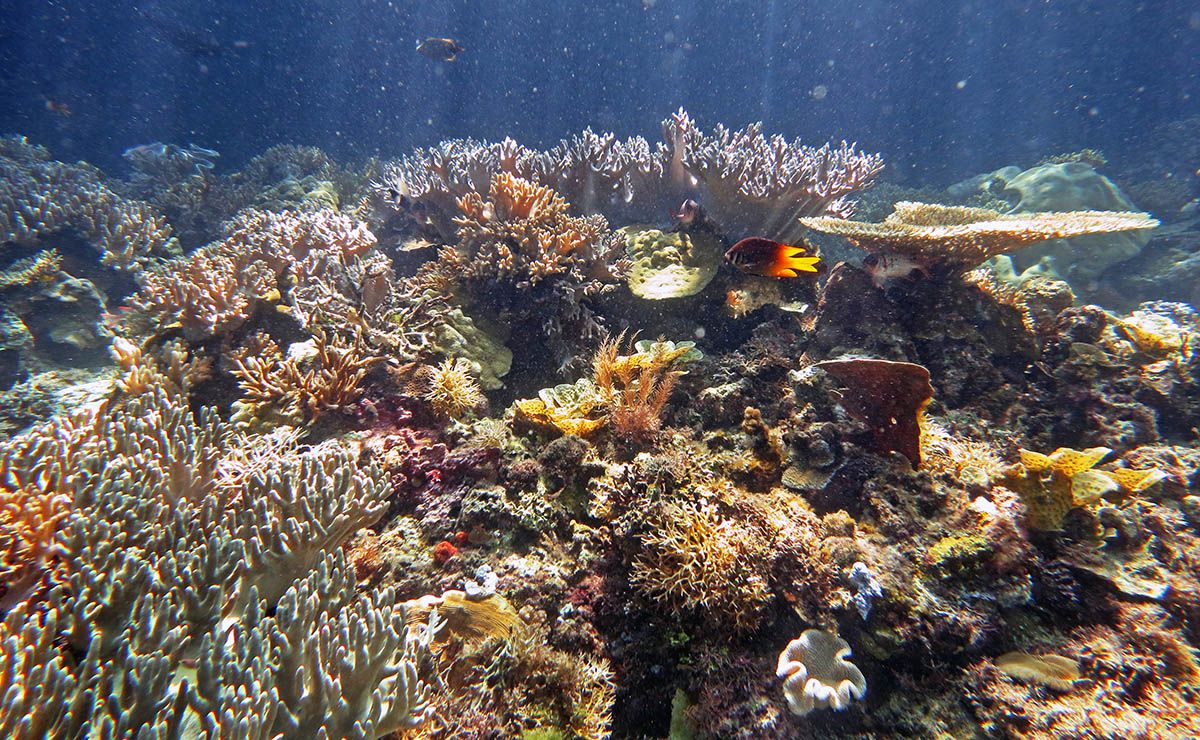 We have already visited quite a few beautiful diving destinations, but Raja Ampat has really stolen our hearts. What makes diving and snorkelling on the islands so special in our opinion is that you actually have everything there. The coral here still seems healthy and intact. And wherever you dive, there are loads of fish. From the smallest seahorse in the world to the big deep-sea fish such as whale sharks, napoleons, manta rays and tuna. A special fish species that you will find on the reef is the wobbegong. In the shallow waters where you have eelgrass, you will also find dugongs.
Amazing coral at Kri
Most (snorkel) dives during our trip to Raja Ampat were in the area of Pulau Kri and neighbouring Mansuar. You can have a great time here for over a week anyway. The many jetties of the homestays and resorts are particularly interesting for the snorkellers among us. Here you will find many small and large reef fish species, and the most colourful soft and hard corals. Especially 'Cape Mansuar', on the east side of the neighbouring island of Kri, is very worthwhile! But also, many other piers near Kri and Mansuar. In addition, the snorkel sites Sardines Reef, Cape Kri (although you can have quite some current) and Ransiwor are very interesting.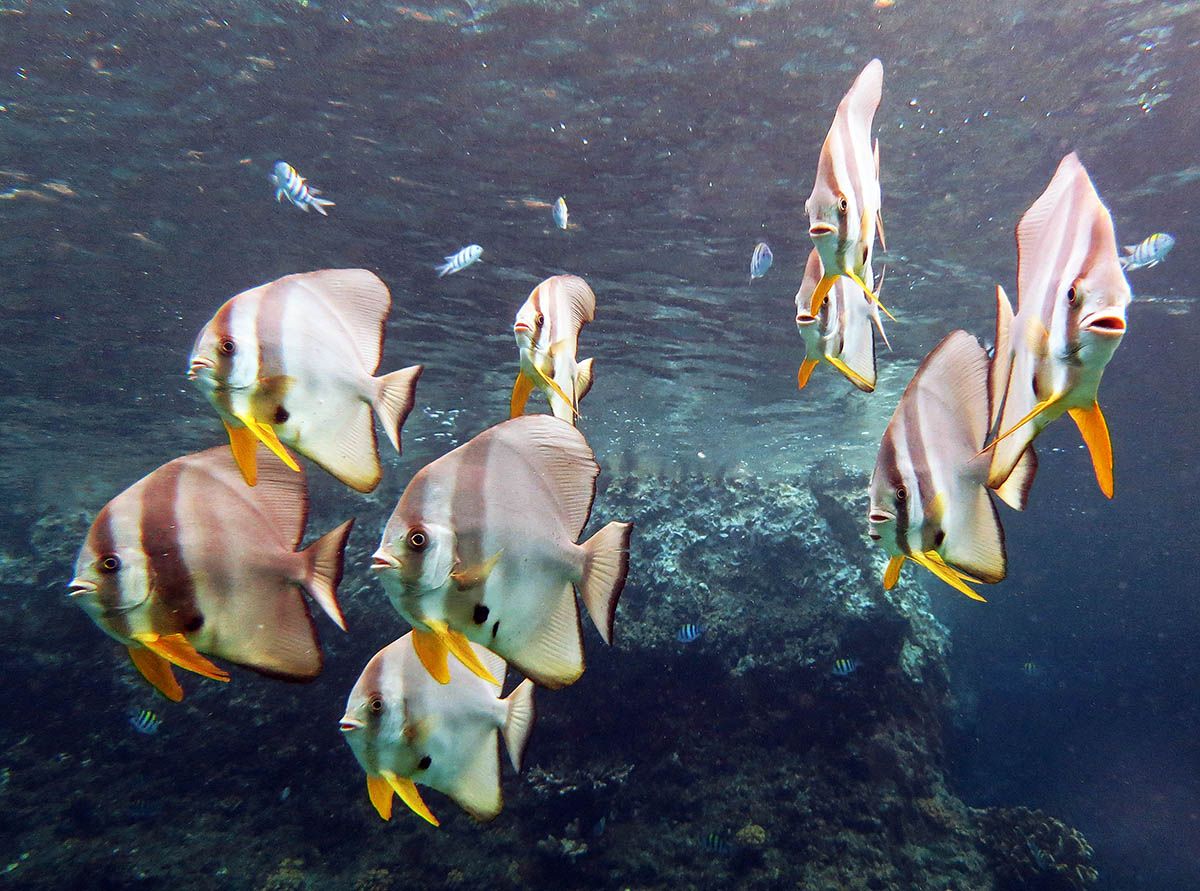 Divers can be delighted by dive sites like Cape Mansuar (our favourite), Cape Kri, Sardines Reef (where you don't have sardines by the way), Blue Magic and Chicken Reef (where we witnessed the hunting of tuna, sharks and jacks: beautiful!). In the right season Manta Sandy should not be skipped either. At most dive sites in this part of Raja Ampat you should consider quite a bit of current.
Abundant coral at Fam Islands
From Kri and the surrounding area too, among other popular islands with tourists, the dive centres regularly organise day trips to the more distant islands of Fam. Apart from a visit to one of the viewpoints where you can take beautiful pictures of the stunning surroundings, do two (snorkel) dives. These are usually at Melissa's Garden and Fam Wall. We found Melissa's Garden one of the most beautiful dives ever, thanks to the absurdly large schools of fish and the amazingly beautiful, hilly landscape of hard corals. Unfortunately, this dive site is less suitable for snorkellers.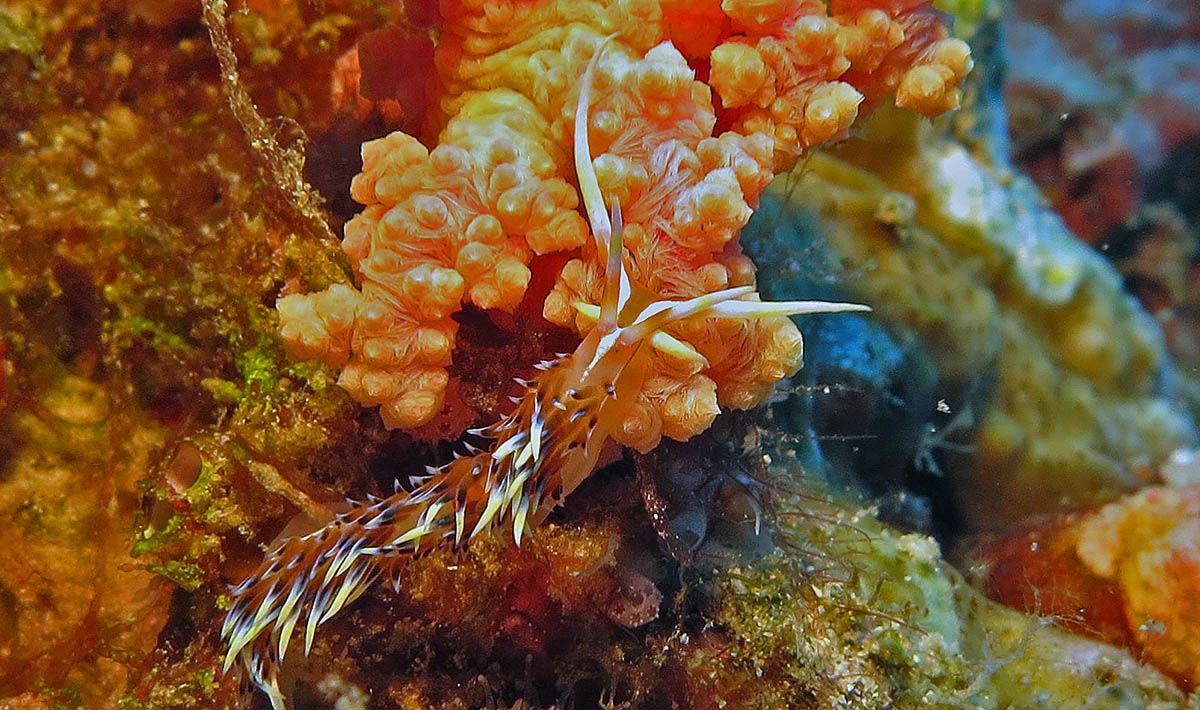 Gam
Sometimes day trips are organised to "the Passage" (Kabui Bay) for the experienced and adventurous divers. This natural channel connects Kabui bay with the open water around the island of Gam. The current here goes in all directions. When we were there, diving in this incredibly beautiful area was prohibited for a while due to the presence of (aggressive) saltwater crocodiles.
But Gam has a lot more great dive and snorkel sites to offer. Most dive centres on Kri and Mansuar and of course those on Gam bring you to these beautiful sites. Snorkelers can visit sites like Batu Lima, Mioskun and Frewin (our favourite). Divers will enjoy spots such as Frewin Wall, Mioskun and Mike's Point.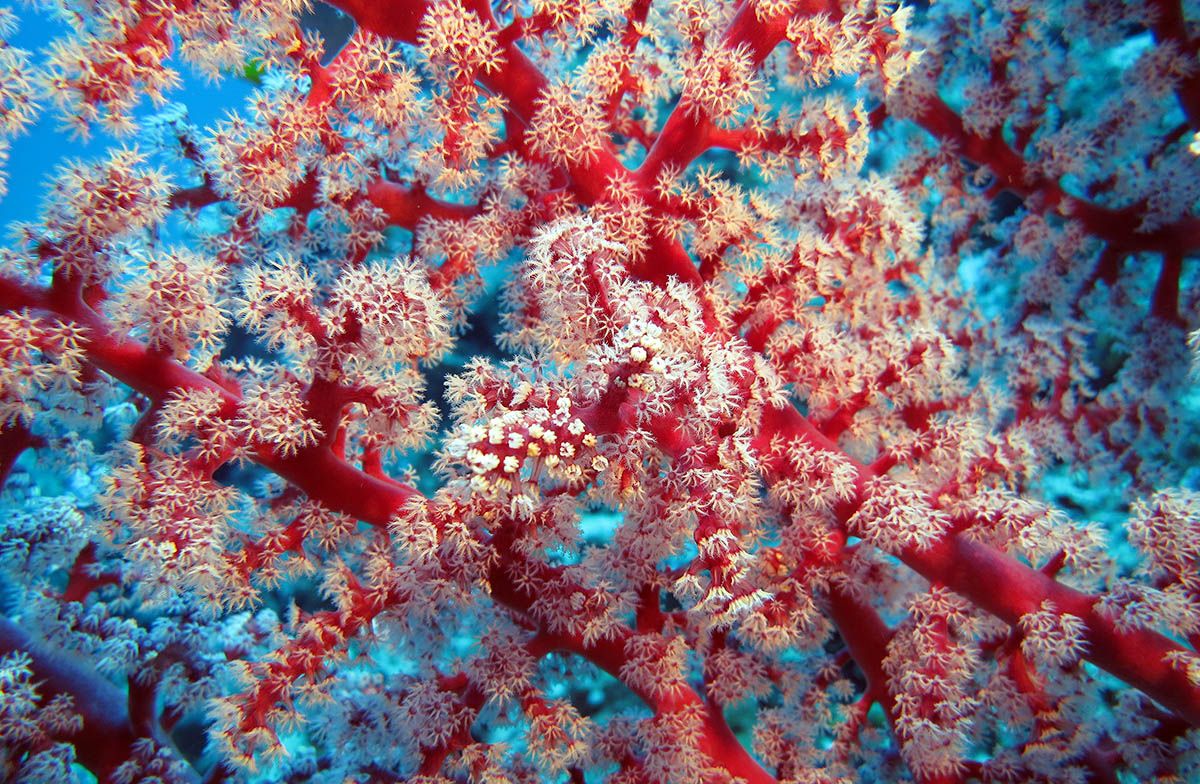 Batanta
Also, in the coastal waters in the north of the island of Batanta are beautiful snorkel and dive sites. In general, the visibility but also the current was less than around Kri, at least when we were there. Most snorkel sites can be found close to the coast of Batanta. Just at our resort (Papua Paradise) you could snorkel fantastically on the house reef! At dive site Saudorf you have a beautiful coral garden with plate corals, lots of soft corals and huge schools of small fish. Here is also great for snorkelling!
Manta Dayang is the dive site where you have to be when there are no more manta rays to see at Manta Sandy. We did not see them unfortunately. Our favourite dive sites were the small uninhabited islands Wai and Pulau Dua. Pulau Dua was the absolute crown. This is a dive site that in our opinion can easily compete with Melissa's Garden. You will find many pinnacle-like 'bommies'. With a little luck you end the dive with a spectacular, lightning fast current.