The highlight of Arequipa
We found the visit to this monastery the highlight of our visit to Arequipa. This white city has a beautiful central square with a gorgeous cathedral. The surroundings are also spectacular, with views of the El Misti, Chachani and Pichu volcanoes. However, the Monasterio de Santa Catalina is number 1 in our opinion.
Actually, this completely walled monastery complex, was founded in 1580 as a nunnery, a town within the city. If you want to know more about the monastery, book a guide at the entrance. They are available in several languages and you learn a lot about the history and customs of the monastery complex. The guide also points out details, which you otherwise would overlook. The tour takes about an hour in total. After that, you can walk around at your leisure. With a small map on the back of your ticket, you will always find your way around.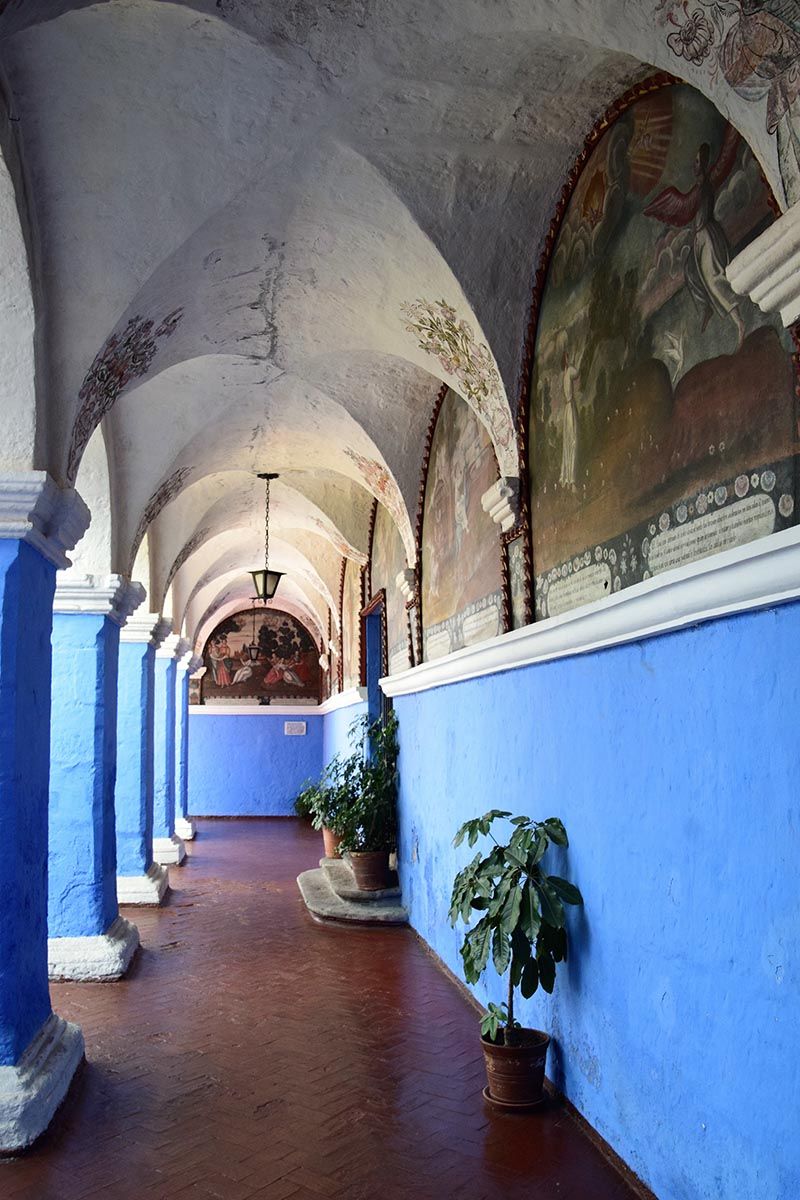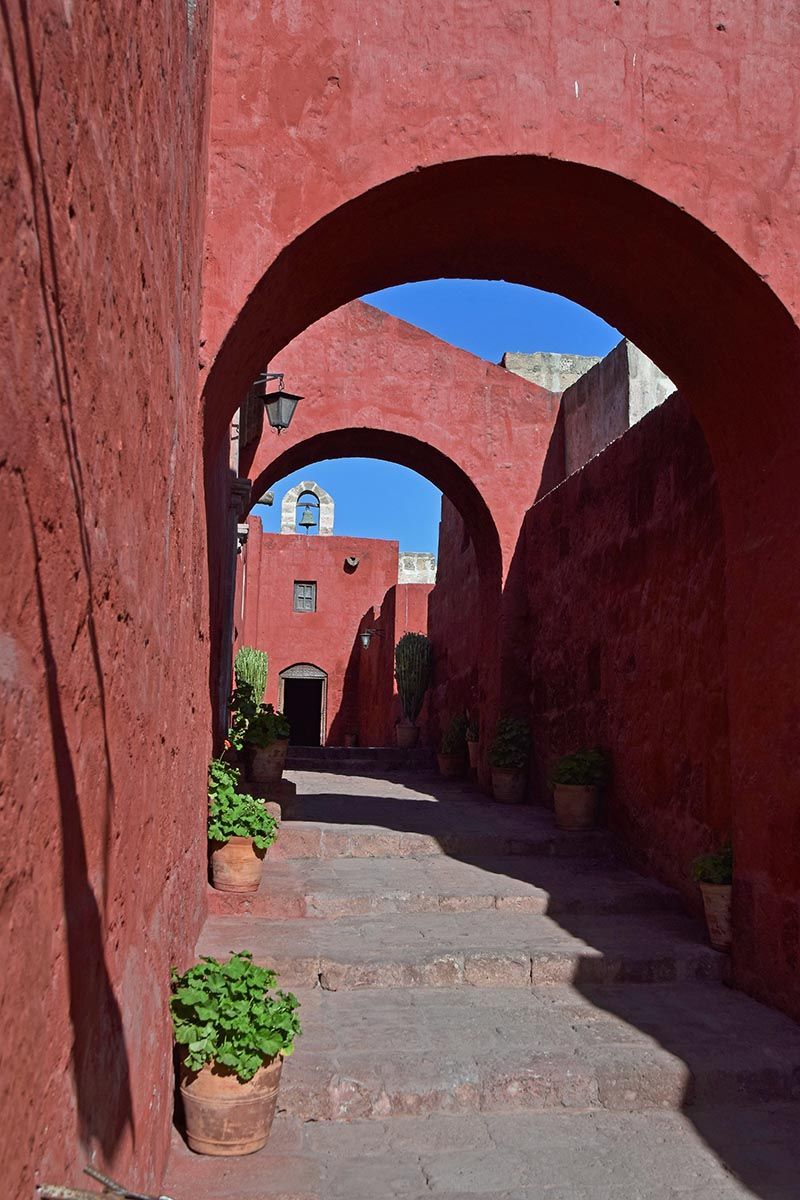 Colourful
We were there for about three hours in total because we loved it and enjoyed the serene peace and quiet that reigns in the monastery. It was not very busy either, so we could take nice pictures. It is a colourful entity, with blue and red. The alleys in the complex all have names of Spanish places and are very good for photos. There is a beautiful chapel to admire and you can sit with a drink in the cosy courtyard garden.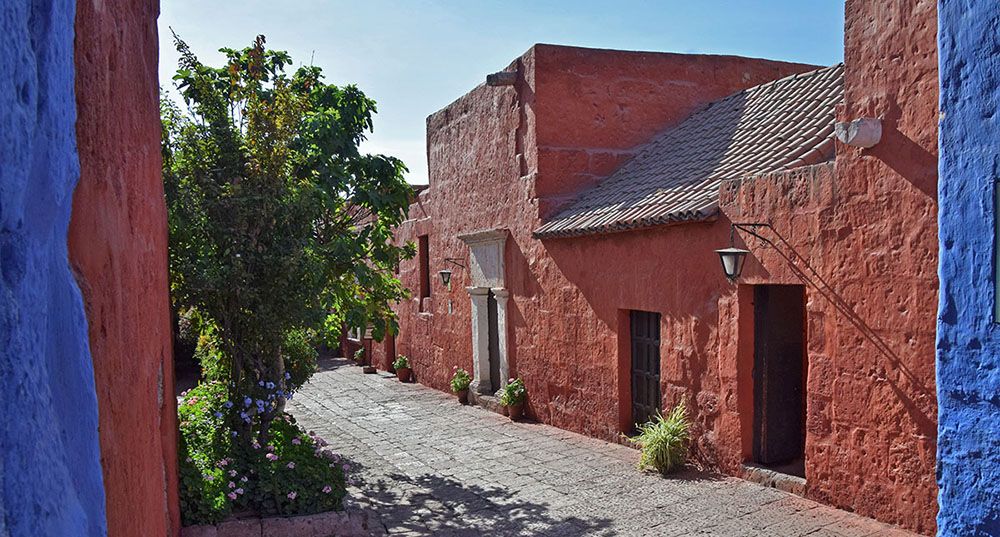 The Monasterio de Santa Catalina is also open two evenings a week. With the candlelight shining then, the atmosphere is also very special. Highly recommended! The complex is one of the most interesting religious buildings in Peru.