Samarinda, the gateway to Central Kalimantan
Samarinda is the capital of the East Kalimantan province and the gateway for travellers to the great wilderness of Central Kalimantan. The city, which was founded in 1730 as a trading post, now has almost 350,000 inhabitants. The particularly-wide Mahakam river that flows into the sea is the most important trade route with the interior.
Most travellers who come here do so on their way to the interior, for example, for jungle treks. Nevertheless, Samarinda also offers a number of nice and/or interesting sights. We had a really nice day during which we also learned something about the Dayaks, and about the current economic, social and ecological developments.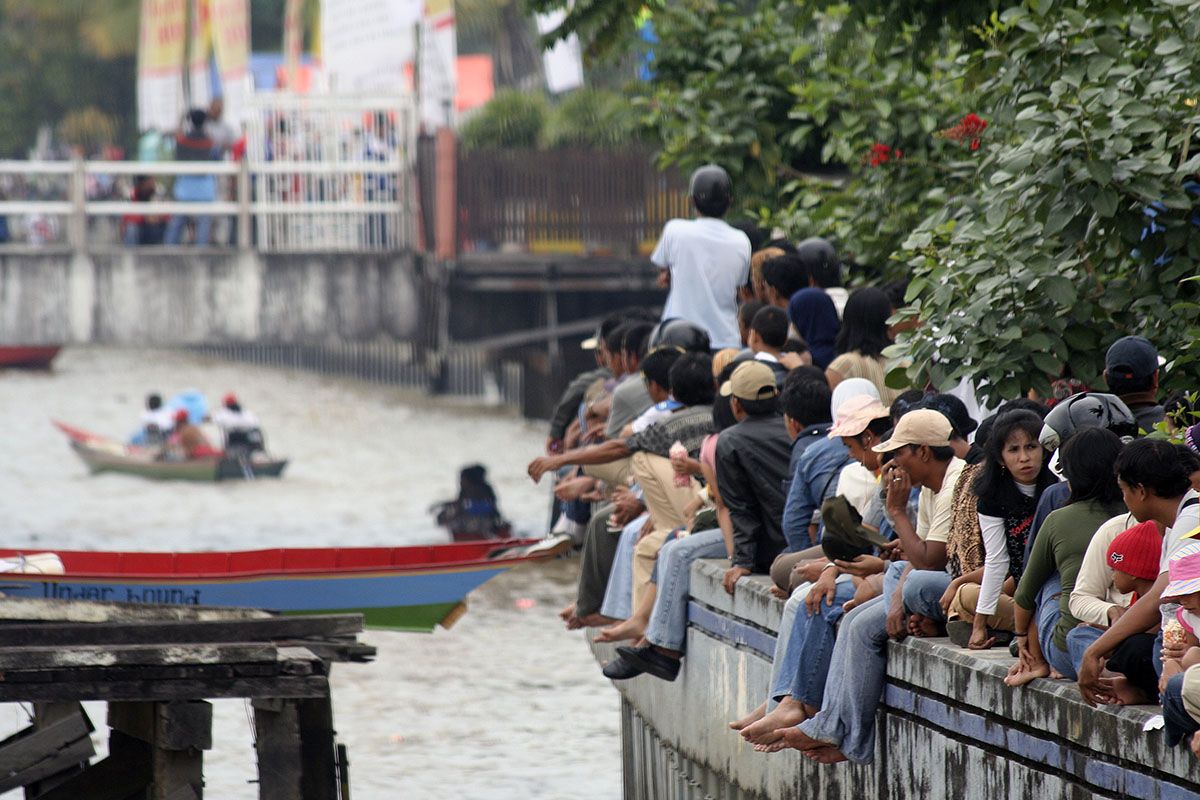 What there is to see and do
During our day trip we were the first to visit the large mosque of Samarinda, situated on the banks of the Mahakam River. A pleasant, educational and interesting visit. The large Islamic centre is located in a beautiful building with beautiful marble columns. It is a nice place to go for a walk or to sit quietly.
Not far from the road from Samarinda to Bontang is the village of Pampang belonging to the Dayak community. We attended a dance performance here in a traditional Dayak-tribe house, a beautiful longhouse. Tip: be here half an hour earlier than the start of the performance so you can sit at the front and take pictures.
When we were there, boat races over the one-kilometre-wide Mahakam River were also held. It was nice to see how hundreds of people from far and wide came to get the best place in the improvised grandstand. Don't expect an emerald green jungle on the banks of the Mahakam in the surroundings of Samarinda because this wood has been cut down long ago. If you do a week-long river cruise, you will of course end up in the tropical rainforest.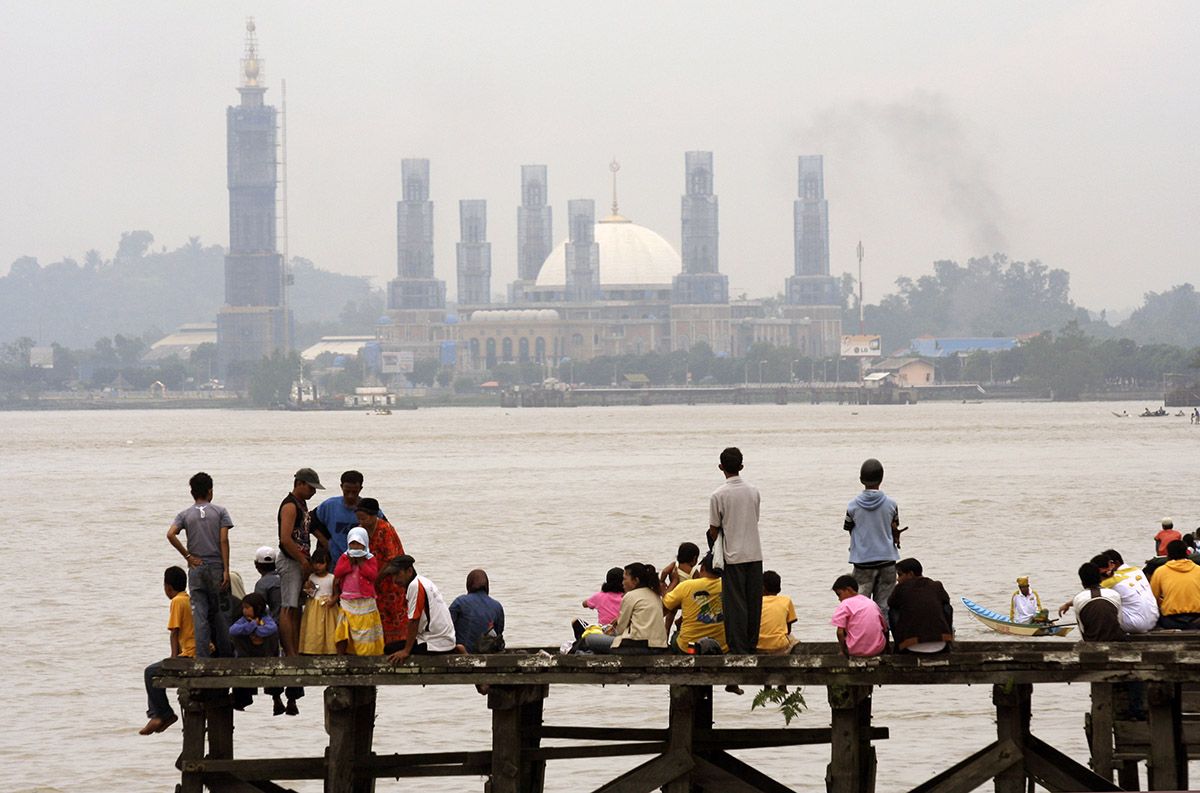 Practical matters
Transport
When we were there, the only comfortable way to get to Samarinda was to fly to Balikpapan and from there take the bus that gets to Samarinda in two hours. Since May 2018, however, Samarinda has its own international airport, located about 22 kilometres northeast of the city. Garuda Indonesia, Susi Air, Wings Air and XPressAir are already flying to the new airport. From the beginning of December 2018, follow Batik and Citilink.
In Samarinda itself, it is best to just take a taxi to get to the sights in and around the city. Your taxi driver often offers to show you even more of the area. We did that and liked it very much.
Accommodation
Just like Banjarmasin, Samarinda is clearly less responsive to tourism than most cities and villages in Java and Bali. Most of the accommodation we find does not have that much 'charm'. The hotels are generally neat and clean, but are very basic. Just one more tip: check if your accommodation in Samarinda, your hotel or hostel, is right next to a mosque. We didn't pay any attention to this until we were woken up at sunrise by the morning prayer…