Royal Palace in Phnom Penh
The Royal Palace in Phnom Penh cannot be missed. From afar you see the golden roof shining in the sunlight. It is a nice large complex to enjoy a few hours of architecture and works of art. With a guide you will learn more about the history and function of the various buildings that can be found scattered throughout the terrain.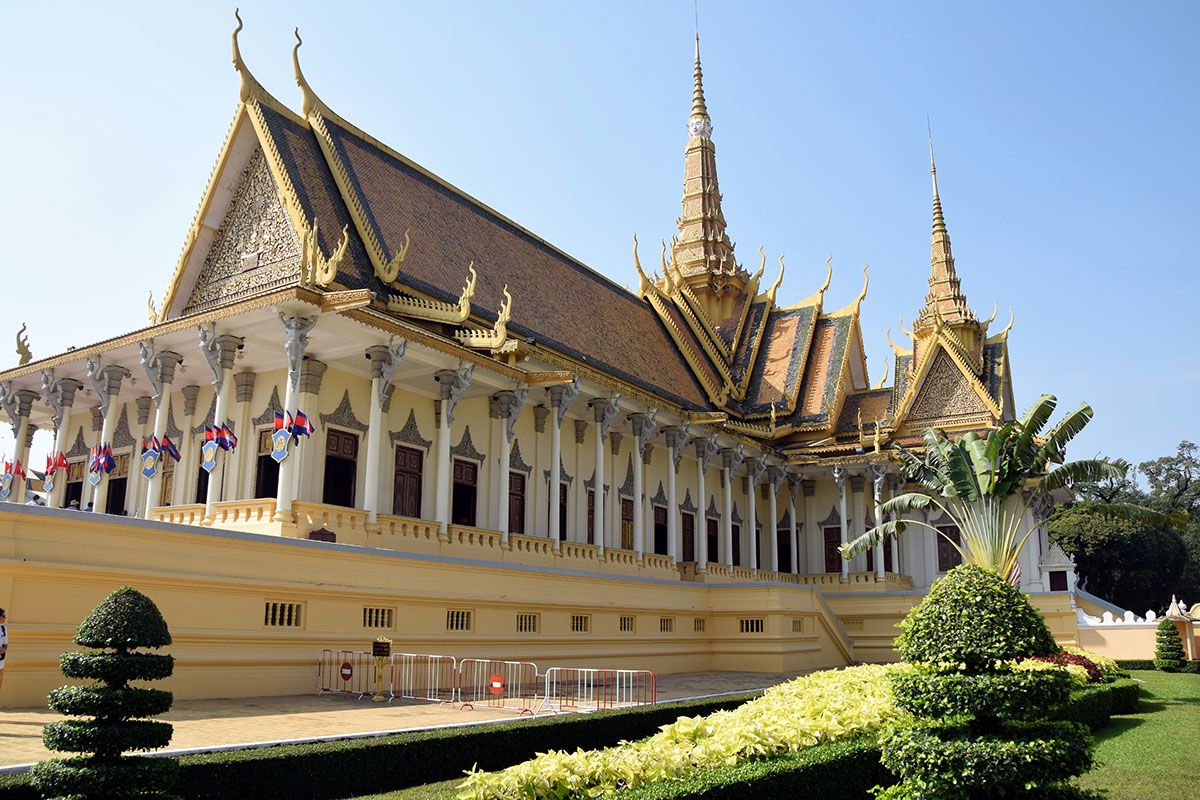 Royal Family
Since its construction in 1866, the palace has been the home base for the Cambodian Royal Family. It still has that function and therefore not all parts are accessible to the public. But there is still plenty left to visit. It is particularly important to see that there is an immense portrait of the now deceased king Norodom Sihanouk. He was immensely popular with the population. His son, who succeeded him, is much less loved by the Cambodians. That may explain why his photo is not there.
The various buildings are definitely worth visiting. The Throne Hall is a lavishly decorated building used for coronations, official celebrations, reception of foreign guests and meetings. Behind in the hall, you'll find the gilded King's throne with Parasol. The Throne Hall has a large tower, which is inspired by the design of the Bayon temple in Angkor.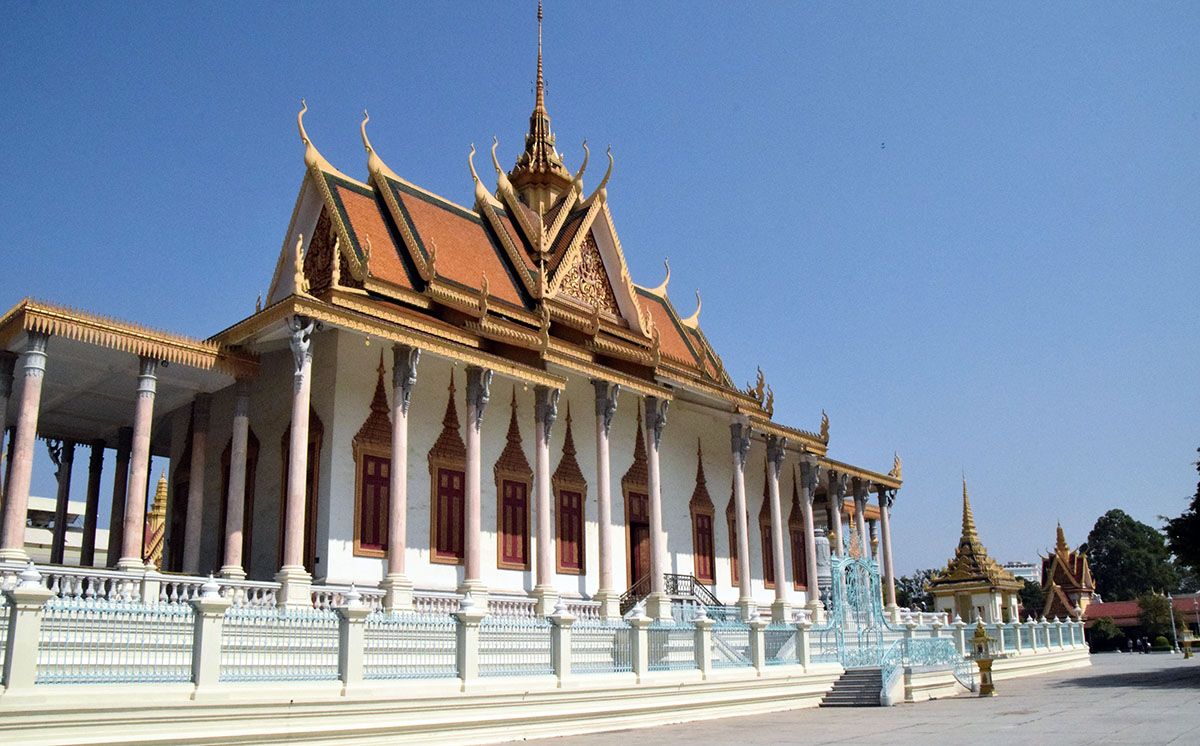 Silver Pagoda
Moreover, a highlight is the silver Pagoda, also found on the grounds of the royal palace. The staircases are made of fine Italian marble and the floor is of solid silver. In the pagoda you will find a 17th century emerald Buddha statue, made of solid gold, crystal and 10,000 diamonds. The palace and the silver Pagoda are open daily, unless there are official occasions. The advice is to be there as early as possible, in order to avoid the bustle and warmth. The ports open at 7:30 hours. The palace is closed between 11am and 14:00.
National Museum in Phnom Penh
The national Museum of Cambodia is located near the royal palace. In a beautiful building and a delightful garden, you can see the beautiful collection of Khmer images from various centuries. Many of the images have been found at the Angkor temples. It is certainly advisable to walk around in the museum during the hot afternoon and enjoy the beautiful art. This museum is also a highlight of Phnom Penh.
It's also just fun to stroll along the boulevard. Especially in the evening, many people from Phnom Penh do this too and it is a hustle and bustle of interest.