Motor tour with Easy Rider
In Vietnam, you can go on beautiful motorcycle trips with Easy Rider. Following a guide, you will go through less touristy regions. Your luggage goes on the back of the bike. You can sit back and relax during the trip. However, there are many providers under the name Easy Rider. We noticed that there were big differences in price, but also in safety. During the ride we wore standard protective clothing. The other travellers that we sometimes encountered on the way, had nothing at all to protect themselves apart from a helmet.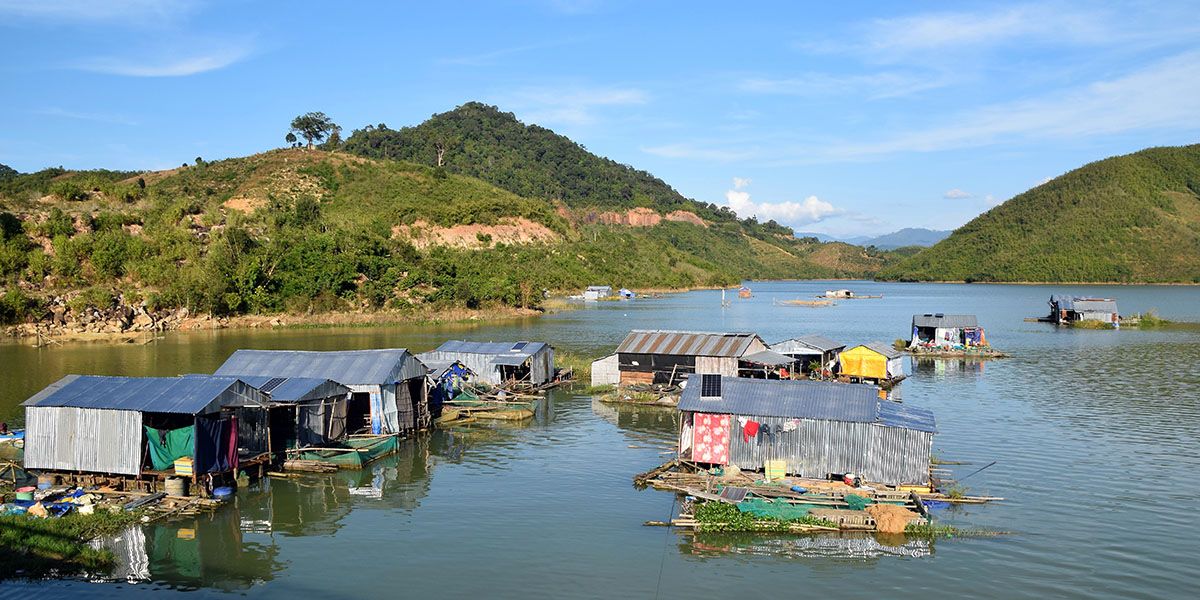 From Dalat to the Mekong delta
We did a six-day tour from Dalat to the Mekong delta. We drove through parts of Vietnam where not many tourists come. In the first two days, we mainly drove through the mountains, with beautiful valleys. Later the landscape became flatter. On the way, we passed some very nice villages. Coffee beans and spices were drying by the road, or we saw beautiful exotic fruit being sold. From far off, we could smell something nice again. On the way we stopped regularly to enjoy the landscape, the villages or to have a nice meal. We noticed that we were a big attraction. We were welcomed and waved at as if we were celebrities.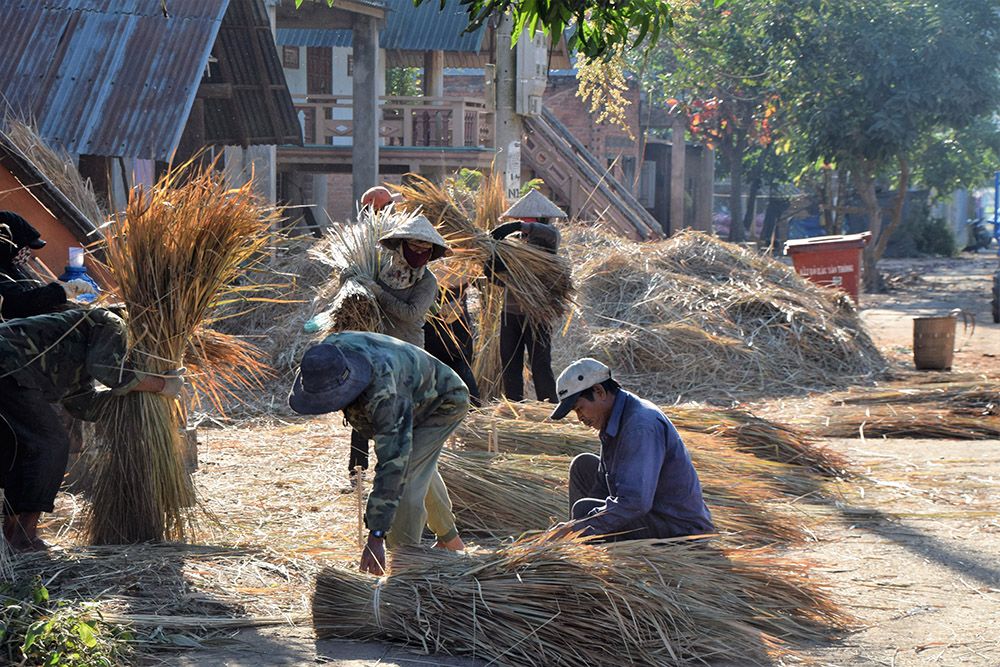 The Mekong delta is an area where many coconuts grow We saw several factories where everything was made from coconuts, from ropes to sweets. It was also wonderful to go on a boat trip through the jungle in the early morning. Another highlight was the visit to the Cu Chi tunnels. From this immense tunnel system, the Vietcong carried out surprise attacks on the Americans, especially at night. This three-storey complex housed hospitals, weapons factories and tailor shops. The tunnels were extremely well protected and virtually untraceable for the Americans. In addition, the Vietcong had made horrific traps of bamboo spires, in which many a soldier suffered a considerable trauma. Finally, we visited a large floating market, this was a wholesale market where the traders sell their fruit and vegetables from large boats to local traders.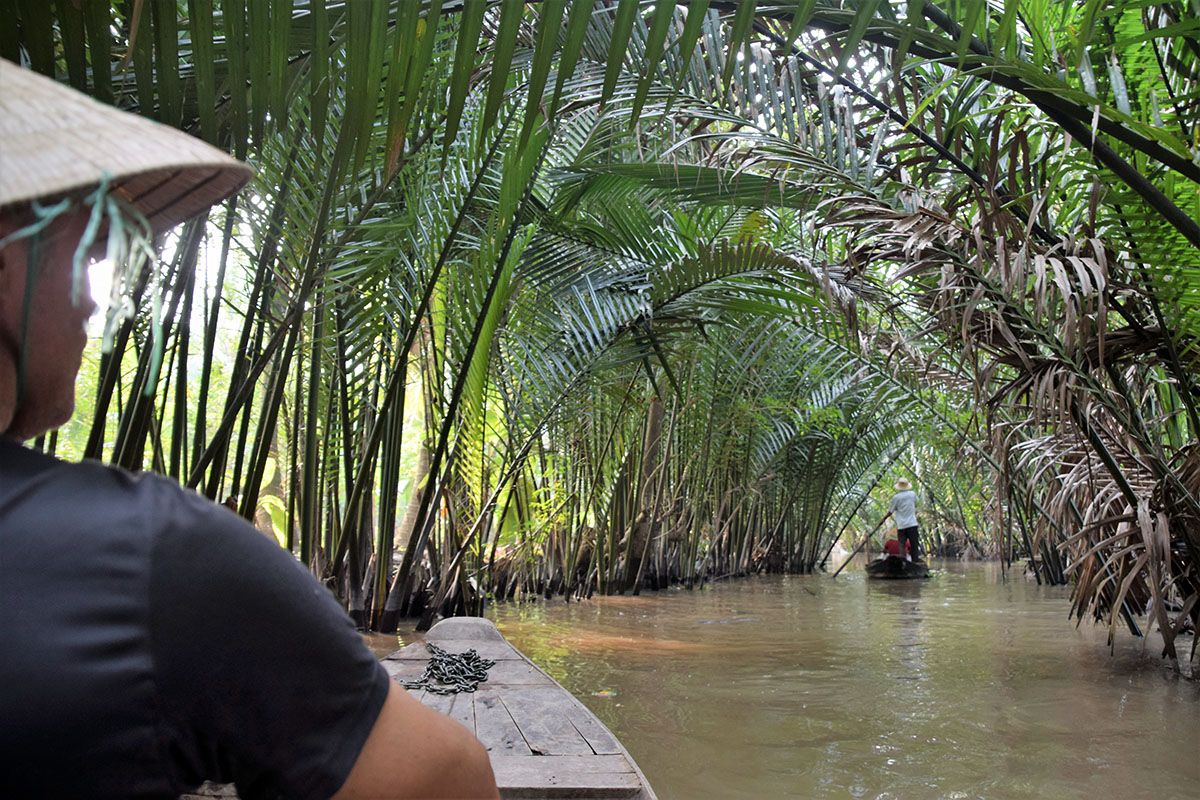 Easy Rider
We had booked the Easy Rider Tour with Mr. Vu's Dalat Road Rider in Dalat. He is also the owner of the hotel Chile Villa & Bungalow, a beautiful hotel on the edge of Dalat. There are also many other providers that organise tours under the name Easy Rider. Check their quality in advance, for example using TripAdvisor. Also make sure you have good guides/drivers who speak English well. Our route schedule can also be found on the following Dutch website: Easy Riders.