Langkawi, located north of the Strait of Malacca between Malaysia and Thailand, is an archipelago of 99 islands. The largest island of the archipelago is Pulau Langkawi. Almost the only other inhabited island is Pulau Tuba. Langkawi has enough to offer to stay there for many days. Apart from beautiful beaches you have the fabulous nature of mountains, valleys and tropical jungle with waterfalls. It is a relaxed island without the crowds you often find on the nearby Thai islands where the younger backpackers enjoy the vibrant nightlife.
Transport
Langkawi can be explored perfectly by yourself with a moped or rental car. Other options are the taxi vans or the official Malaysian taxi. Because the island is not that big, we advise you to rent a moped. You will then be nice and flexible and can go almost anywhere at times that suit you.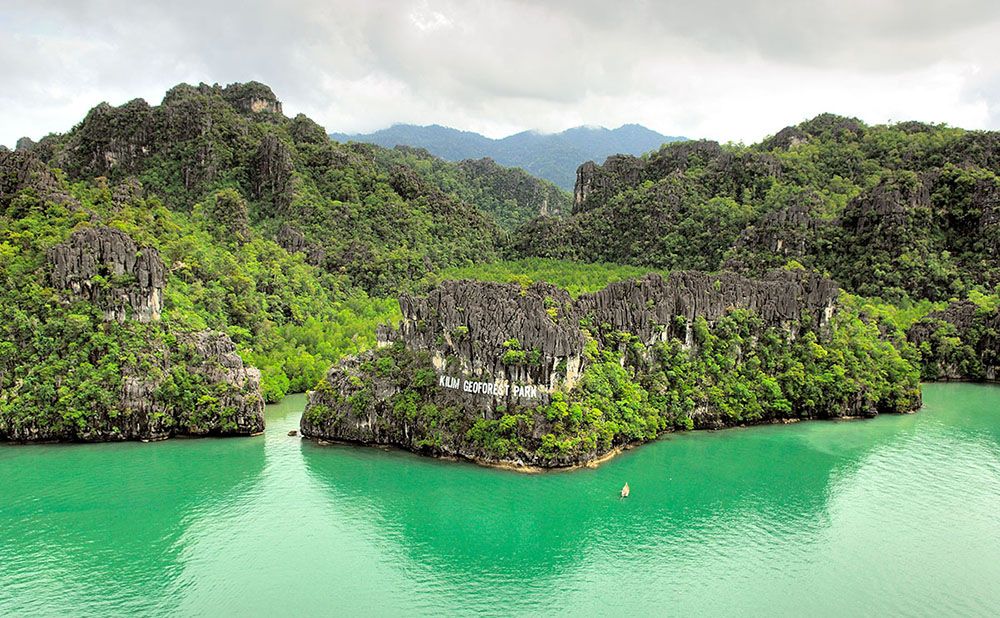 What to do in Langkawi
For nature lovers who love views, there is the 881-metre-high Gunung Raya, the highest mountain on the island. You can easily get there by moped or car. On the way there are many views. In the area you can walk well and you may see lutungs, old world fruit bats, macaques, squirrels, eagles and large hornbills.
A popular attraction is the Langkawi Skybridge which can be reached by a cable car of over 2 kilometres in length. In fifteen minutes, you will reach the top at more than 700 metres altitude where you have a fantastic view! By the way, you can also take part in the ascent via the SkyTrail on foot.
If you want some more fun and bustle around you, go to Pantai Cenang, the tourist centre of Langkawi. You have many bars and restaurants, and also one of the most beautiful beaches of the island.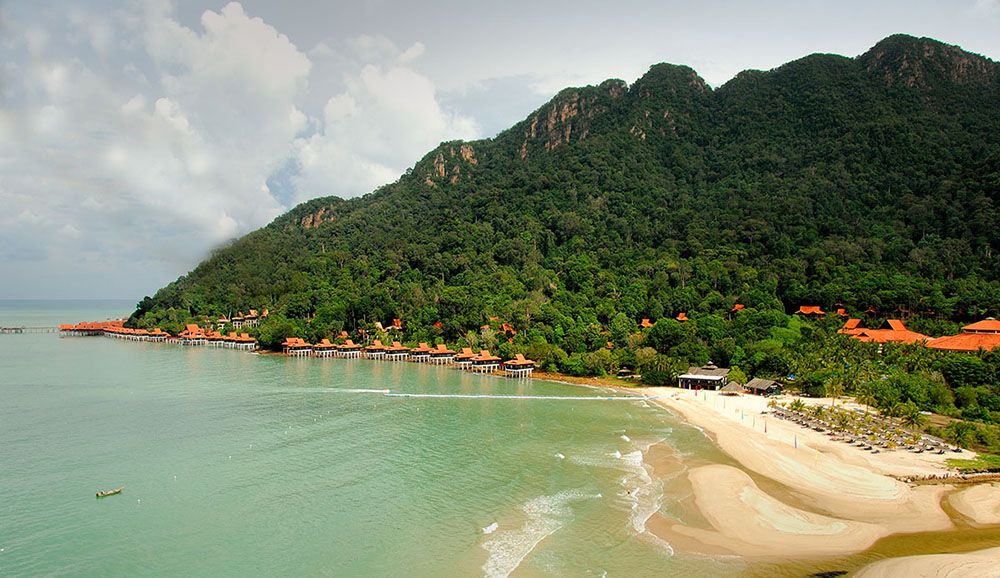 As is true for almost every island in Malaysia, you can also snorkel at Langkawi. The best place to do this, according to experts, is the Pulau Payar Marine Park, located about 30 kilometres south of the main island.
As indicated earlier, Langkawi is an archipelago consisting of almost 100 beautiful islands. Some of them are very good to visit in just one-half day as an organised excursion. Because of the great, white sandy beaches and the jungle definitely worth it.
Other attractions of Langkawi are the Telaga Tujuh, the most beautiful waterfall of Langkawi and Kilim Karst Geoforest Park, a beautiful nature reserve of almost 100 square kilometres known for its mangrove, karst rocks and beautiful beaches.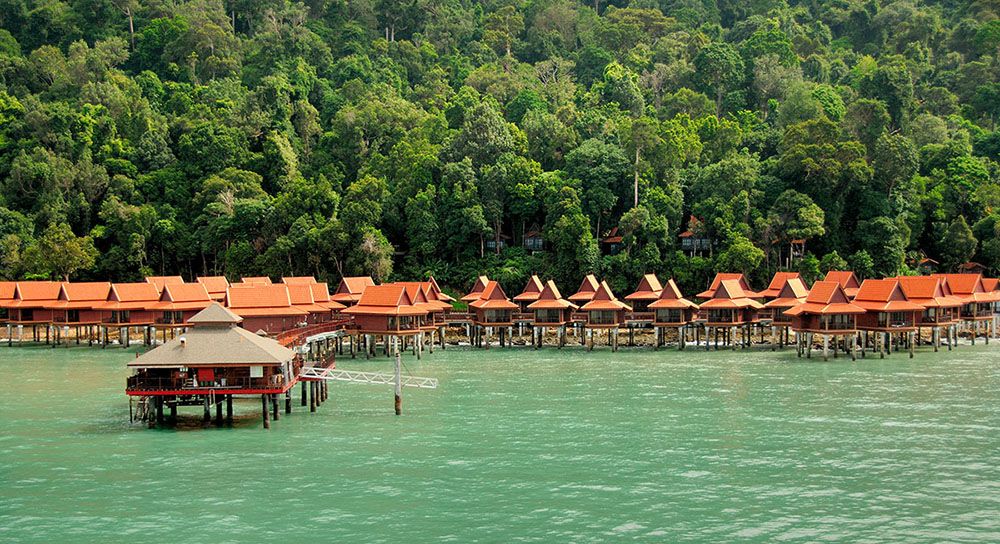 Where to stay in Langkawi
Most young backpackers go to the area of Pantai Cenang because you will find the cheaper hostels there. If you have a bit more to spend, there is quite a lot of choice in four- and five-star resorts in different price ranges. Bear in mind that accommodation, especially in high season, can be fully booked very quickly. It is therefore wise to book a hotel reasonably in advance. Find accommodation in Langkawi.
How to get there
Langkawi is easily accessible by both boat and plane. There are many boats from the mainland, from the island of Penang and even from several Thai islands to Langkawi. Another, particularly cheap option is the plane. There are several companies including AirAsia that will fly you to Langkawi for a few bucks.