In Peru, you can enjoy "Islas Ballestas", or humorously known as the "poor man's Galapagos". To be honest, the Galapagos are truly unique but if you are near the Paracas peninsula, it is definitely worth booking a boat trip to this group of Pacific islands. There are many offices offering the tour, they leave around 8 am, 10 am and 12 pm from the port of Paracas. Our advice is to choose the earliest possible option. You are more likely to see the animals and the sea is often calm. The open speedboat sails at a high speed over the water. Make sure you have a jacket with you if there is a lot of wind. When the sun is shining, and it usually is, you should use plenty of sunscreen.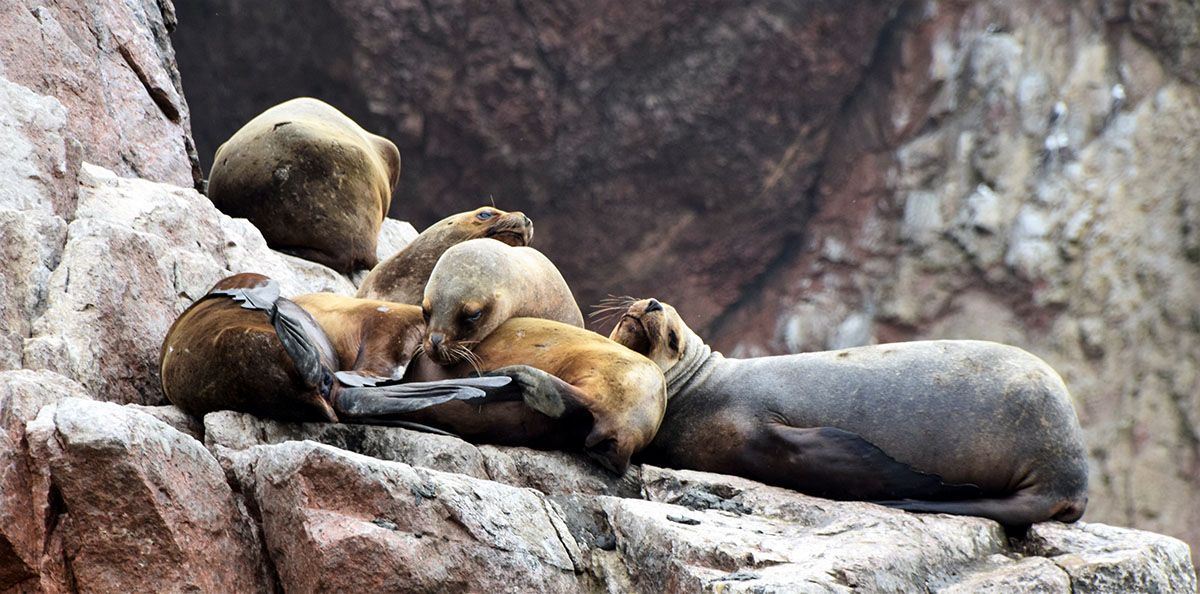 El Candelabro
When you leave, you have a nice view over the bay of Paracas behind you. On the way, you see "El Candelabro" after fifteen minutes' sailing on one of the slopes of the peninsula. It looks like a large candlestick of 150 metres high and 50 metres wide. Nobody has any idea what this rock drawing was made for and whether it had a purpose. You would almost think that it is related to the Nazca lines, not far from the place. However, there are also theories that fishermen have made it a kind of beacon to navigate.
Unique bird species in the Islas Ballestas
Then the Ballestas Islands come up close. The islands are not accessible to tourists, so the only option is to sail around them. For the best view, sit on the left of the boat. The boats come very close to the islands, so you can admire the nature. You see many rock formations, beautiful arches with amazing vistas and caves. However, you of course come for the animals that live here undisturbed. Sea lions are lying on a rock or swimming in the sea. Furthermore, you see many Humboldt penguins, pelicans and peruvian boobys. This bird species is only found on this group of islands. If you are very lucky, you will also see dolphins and sea turtles. Unfortunately, we were not so lucky during our boat trip.
With so many birds on the islands, there are a lot of bird droppings. In the past, these nitrate-rich bird droppings were collected regularly to fertilise agricultural land. Now this is again happening every few years. Birds also fly around. To not come under the "guano", as they call bird droppings, a hat or cap is no superfluous luxury. After you have enjoyed it for an hour, the boat sails back to the harbour.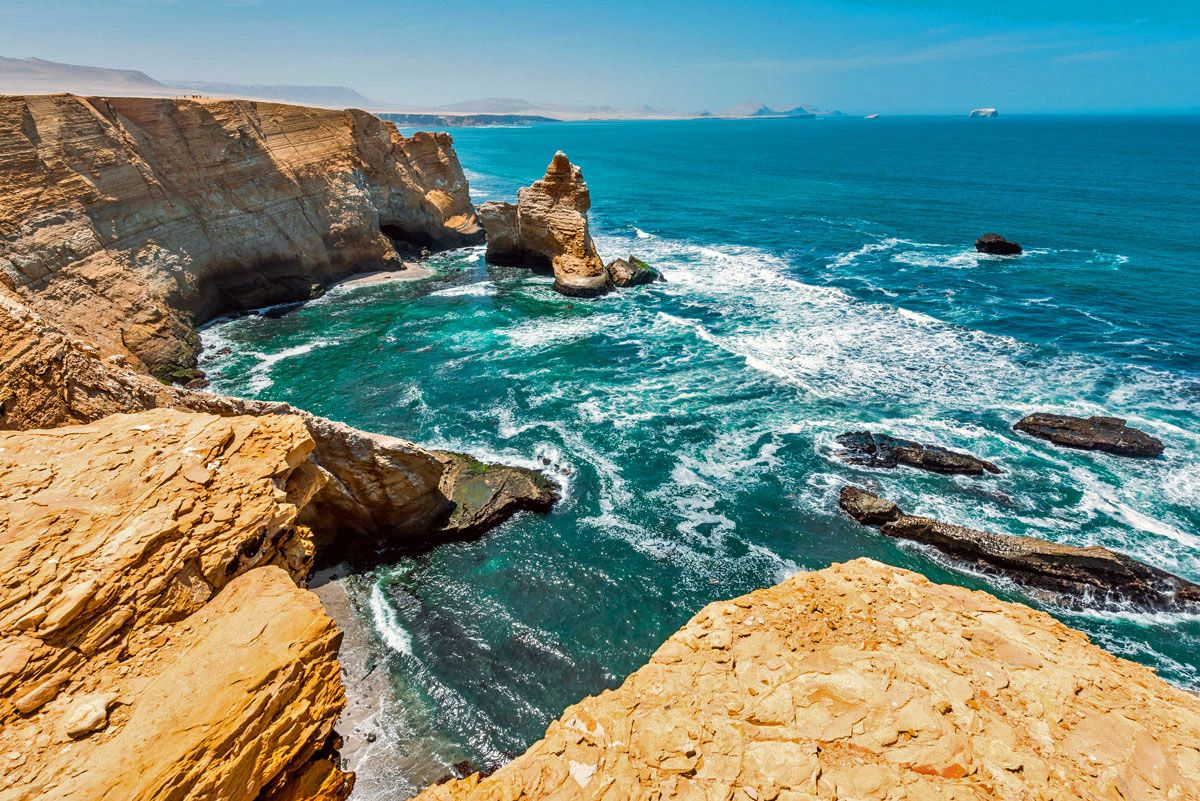 If you are in Paracas, visit the Reserva Nacional de Paracas. A beautiful area directly on the coast, where you can see beautiful cliffs.