Iceland is a fantastic destination for nature lovers. But inextricably linked to Iceland's culture is its extraordinary folklore. Numerous sagas and legends recount the most remarkable events in Iceland's history. In this blog, we take you into the mystical world of sagas, trolls, elves and ghosts. Because with those stories in mind, you'll enjoy the famous landscapes across the country even more.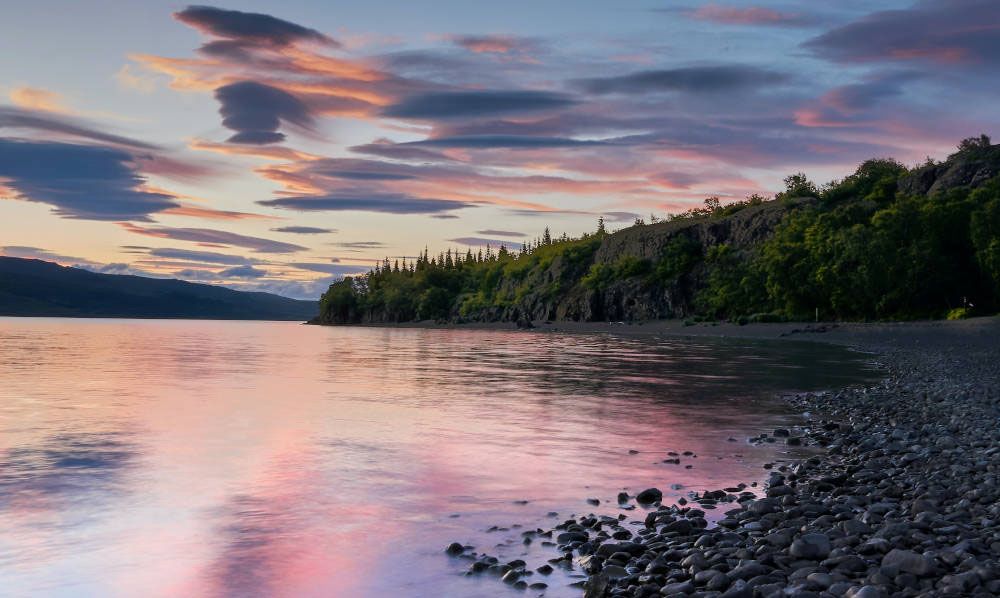 Vikings brought the sagas, trolls and elves to Iceland
.The Vikings were the rulers of Iceland for a long time. They drove out the Irish monks who had lived on the island since the 8th century. In Scandinavia, the Vikings were already familiar with sagas, trolls and elves. They introduced these creatures to Iceland with their stories. From then on, many mysterious events could be explained and dismissed as "the work of trolls or elves".
From generation to generation, the Vikings told each other stories about strange occurrences from the past. As they could not write or read, this was the only way of transmitting them. Of course, each time the story was somewhat exaggerated. With the imagination and interpretation of each passer-by, the event could become even more mystical.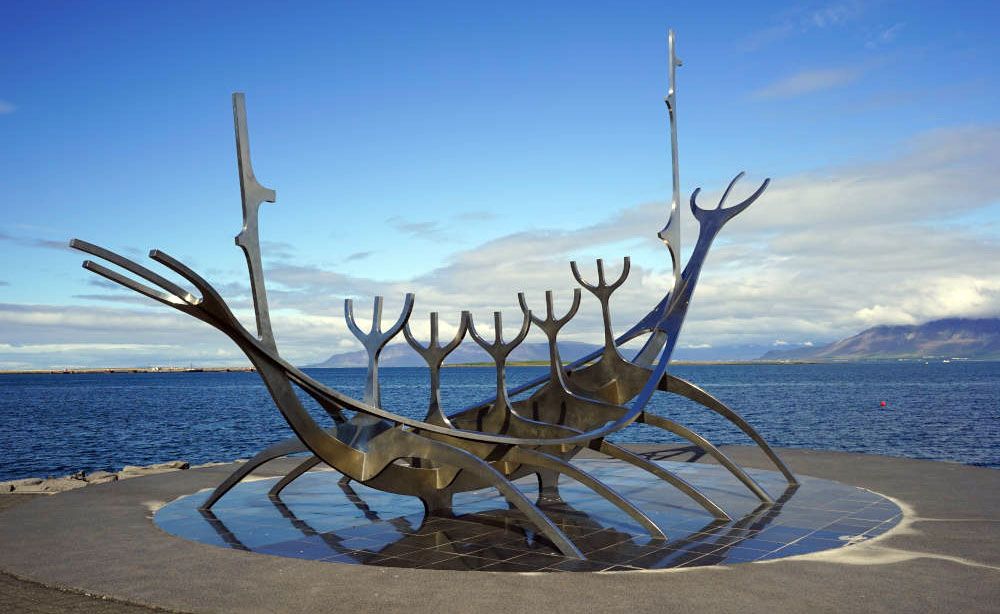 The Icelandic saga
Saga means something like "history" or "story". The Icelandic saga is a cross between accounts of true events and remarkable things on the one hand, and ample fantasy on the other.
One of the most famous writers is Snorri Sturluson. He wrote a kind of handbook on how to write sagas (yngre Edda). Snorri's Egils saga gives a good picture of the life of the Vikings in his time (10th century).
The Greenland saga talks about the discovery of Greenland and Canada and is based on facts. Newfoundland is simply English for the original Vinland. The Icelandic sagas prove that North America was found at least 500 years before Columbus. By the Vikings of Iceland.
By telling the sagas, parents also prepared their children for adult life. Iceland was a barren land without electricity and asphalt roads. Using land, handling cattle and building a shelter were of vital importance. The sagas were therefore an important part of education.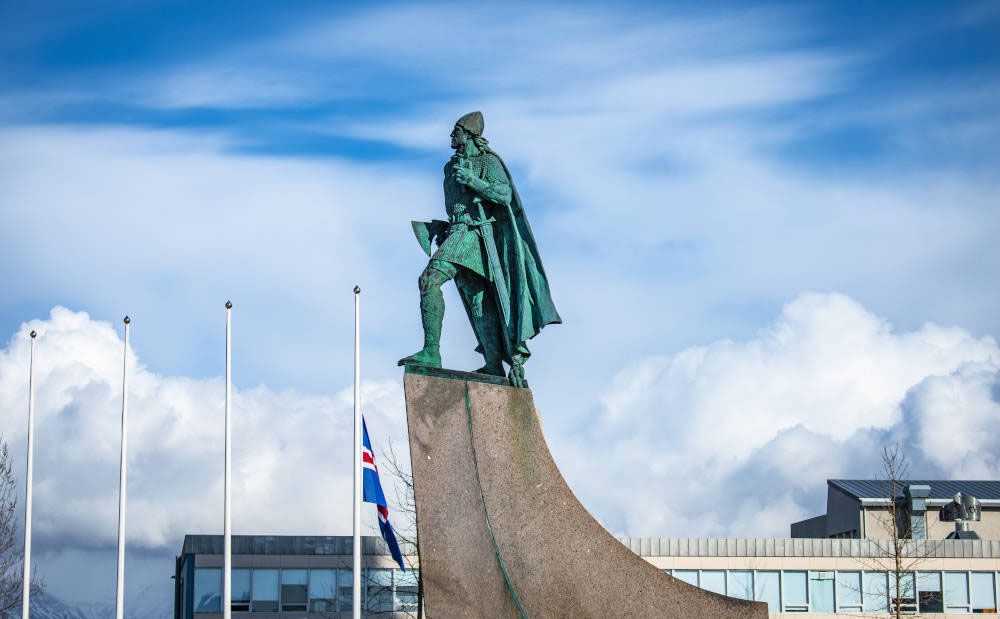 Trolls
Trolls are mostly ugly, clumsy and slow. But they are also large (up to 3.5 metres!) and inhumanly strong. They live far from civilisation. One reason for this has a Christian flavour: trolls can't stand the ringing of church bells. Trolls and elves are usually only active at night and therefore rarely visible.
It is said that trolls are turned to stone by daylight and can break into pieces. However, we came across a couple of trolls in Akureyri in broad daylight. Walking down the main street, we bumped into the sturdy couple.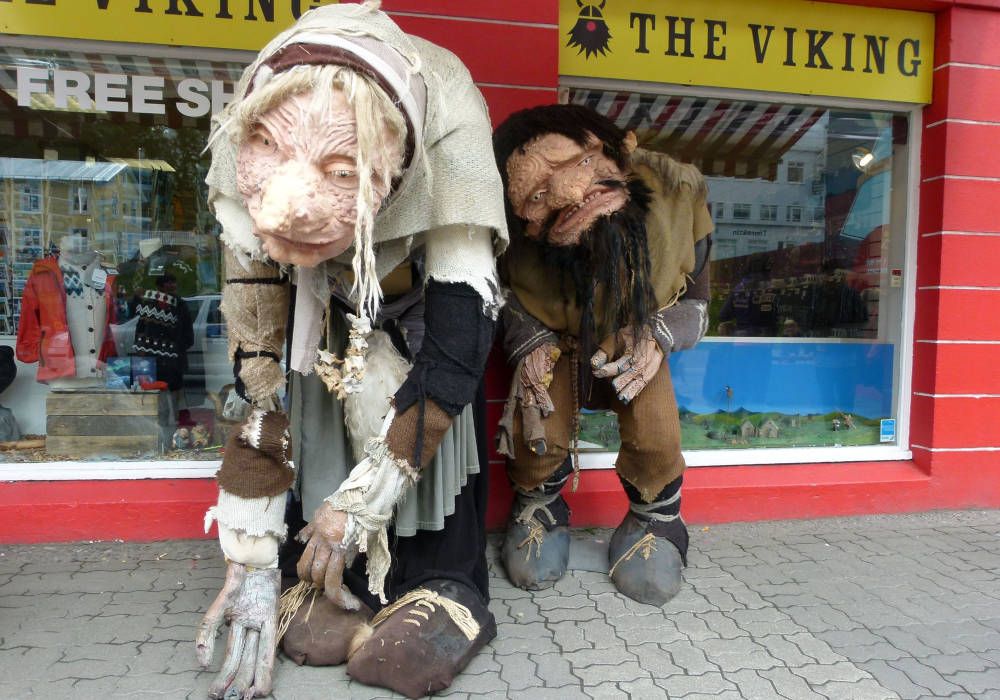 Trolls apparently like beautiful nature. The Fardagafoss waterfall in East Iceland was guarded by a troll who wanted to keep the waterfall to himself. Unfortunately, one day his home, a cave behind the waterfall, completely collapsed. Troll gone, but everyone could enjoy the waterfall safely afterwards. The cave is still partly visible.
A troll that could not make it home in time for sunrise was seen at the northern tip of the Vatnsnes Peninsula (north-west Iceland). His name is Hvitserkur. It stands there for all eternity in the sea. He has, however, been given his own parking space with a panoramic view.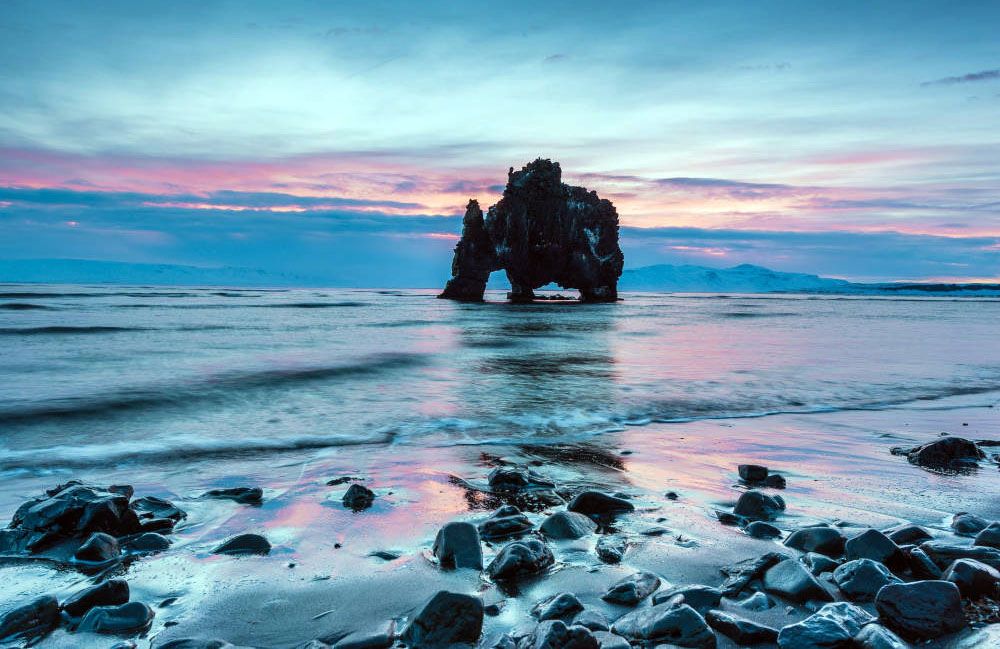 Huldufólk
Apart from trolls and elves, there is a hidden people in Iceland: the Huldufólk. They are quite similar to humans and even have charm, wisdom and talents. This is known because they sometimes show themselves to people.
An Icelandic in the vicinity of Akranes told us that the Huldufólk are peaceful as long as you do not touch their home or property. We asked cautiously how she knew this. She told us about the construction of a new road in the area. It was to go through the territory of a group of Huldufólk. However, tools kept breaking down and machines were damaged. There were constant setbacks. A construction worker even died. The mediation of an old inhabitant of the village resulted in a solution. The Huldufólk moved and later the road could be built after all.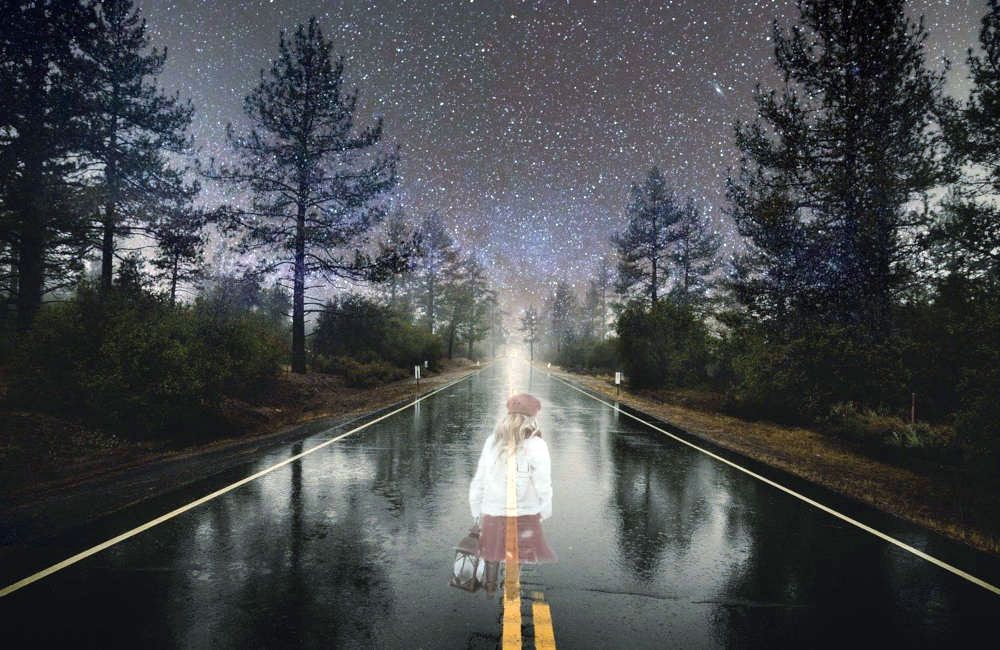 Tampering with the environment of the Huldufólk can have serious consequences. Like in Bolungarvík (Westfjords) in 2011. A rain of rocks descended on the streets of the village. It looked like a reaction to an anti-avalanche barrier and a tunnel that had just been built. But they had not asked the Huldufólk for permission to build it. After a local musician wrote a reconciliation song and an apology ceremony was held, everything went back to normal.
Elves
In several places in Iceland, we hear residents talking about the elves people. They are peaceful until you bother them. When you want to build a new house, it is best to let an elf finder check whether you are not going to live on top of a fairy folk. Otherwise, the consequences are incalculable.
In Kopavogur, they wanted to build a road for which a hill would partly be excavated. During the construction, machines inexplicably stopped working. Always near that hill. Workers did not want to go near it with any kind of machinery. Eventually the hill was left alone because three elves were said to live there. They did not dare to chase them away. This happened in 1930. But the three elves are still the only inhabitants of Elfenheuvel 102. In other places, farmers leave pieces of land uncultivated out of respect for the elves living there.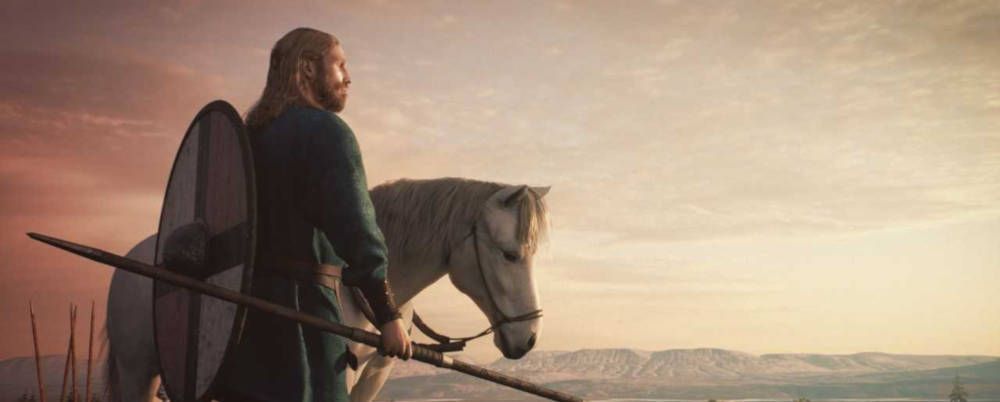 Close acquaintance with sagas, trolls and elves in Iceland
We already mentioned some places where remarkable events have taken place. All the work of trolls and elves. If you want to get to know the mysterious world of sagas, trolls and elves during your trip through Iceland, then these places should not be missing from your itinerary:
Saga Museum Reykjavik
Sagas are half-history books. So, when you visit the Saga Museum in Reykjavik, you walk through Iceland's history in 3D. You travel through the past with lifelike models of key moments that determined the fate of the people. It is an ideal place to better understand contemporary Iceland. Comfortably close to the city centre.
Reykholt and Snorri Sturluson
Snorri Sturluson is considered the most influential writer of sagas. His birthplace Reykholt (West Iceland) is one of the most historic places in the country. Snorrastofa is the cultural centre where Snorri Sturluson is remembered. You can visit his ruined farm and the unique hot spring. This is where he was murdered in 1241. Not by elves or trolls by the way.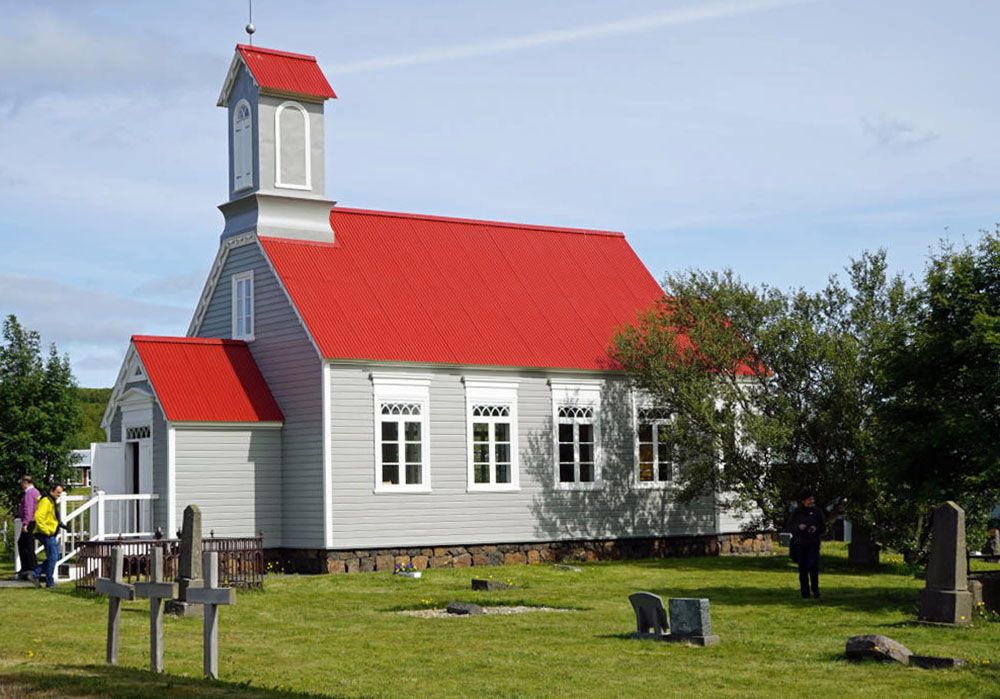 The Icelandic Sea Monster Museum, Bildudalur
In Bildudalur (Westfjords), you will find the Sea Monster Museum. You will see remarkable creatures brought to life with pictures, videos and an interactive multimedia display. Eyewitness accounts and a variety of relics appear as tangible evidence of their existence. Even now, unexplained apparitions are reported in the waters of the Westfjords.
Fossilised troll Hvitserkur
Proof that trolls turn to stone when they see the light of day. This troll threw stones at a nearby monastery. Icelandic trolls are not Christian and hate bell ringing. He wanted to destroy the bells but did not notice that the sun was rising. Hvitserkur petrified on the spot. You can find it near the Vatnsnes Peninsula in north-west Iceland.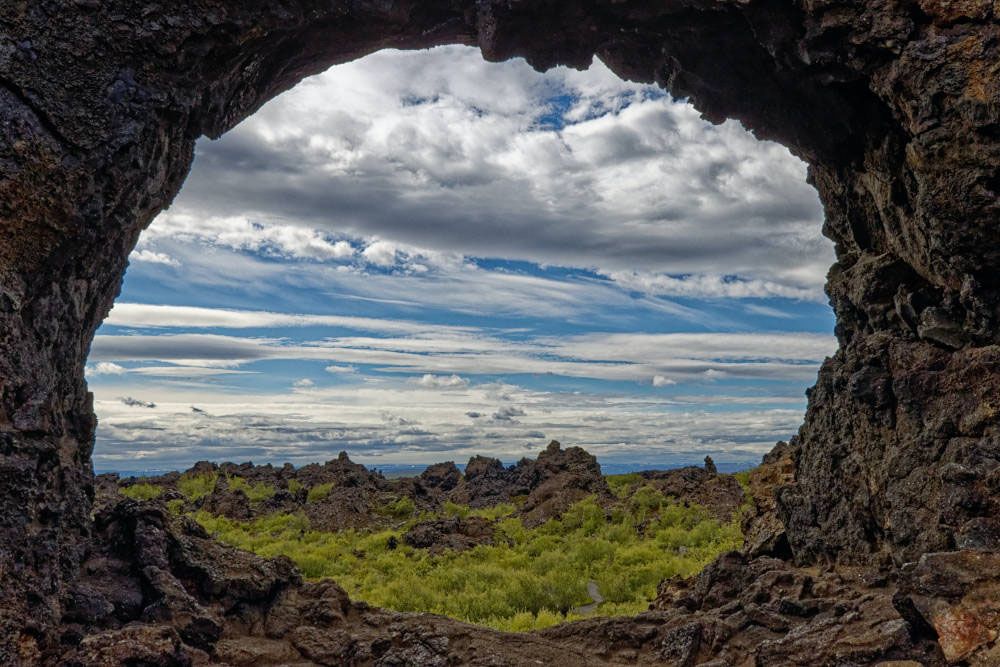 Dimmuborgir, the dark castles of Gryla
.Gryla is half monster, half troll. She has 13 children, called the Joel Boys. She also has a black cat that eats children. Trolls live in the mountains and Grýla has her "Dimmuborgir" (Dark Castles) as a shelter. These jagged rock formations are located in northern Iceland, near Lake Myvatn.
Water monster of Lagarfljót
East Iceland has its own water monster: the Lagarfljót Wyrm was already discussed in 1345. Nowadays, even videos of this snake-like monster have surfaced. Nothing is known about possible victims; it does not seem to be a malicious creature. It is mysterious, though, because no one has caught more than a glimpse of it in all these centuries. Lagarfljót is an elongated lake near the town of Egilsstaðir.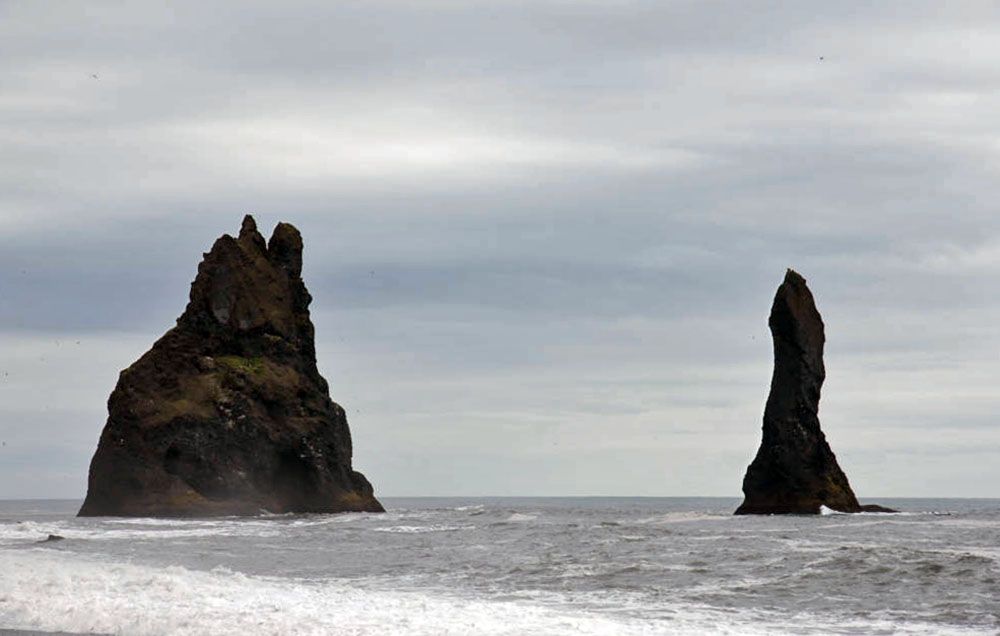 Figured trolls of Reynisfjara
Just outside Vik is the famous black gravel beach Reynisfjara. Basalt columns rise from the water. Some even 65 metres high. Once, trolls dragged their boats to the coast here. At dawn, they turned into stone pillars. It is even said that if you drive close enough to the coast, you can still hear the trolls groaning and moaning.
These are just some of the places where you can experience the mysterious world of sagas, trolls and elves with your own eyes.