Near the village of Thakhek lies the Hin Bun National Park, where a lot of game still lives, such as elephants, tigers, deer and endangered langurs, a certain species of monkey. The landscape is spectacular with the many karst mountains and caves.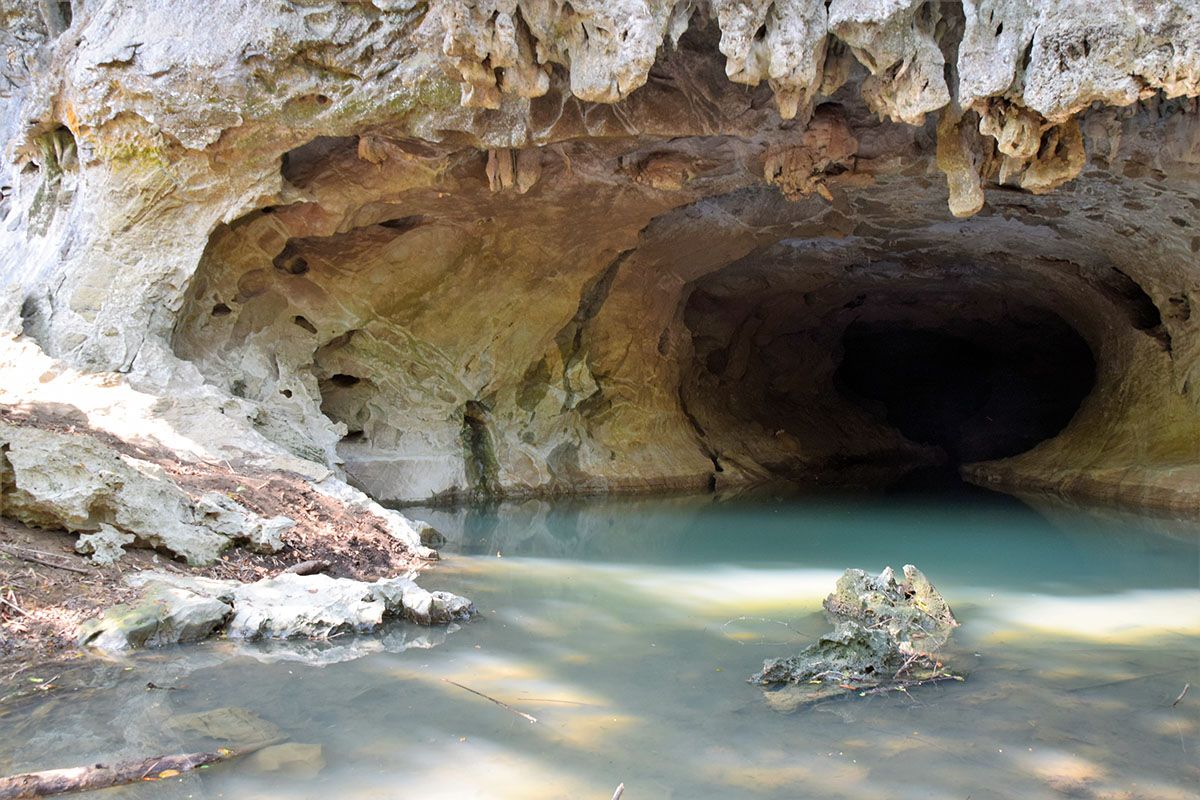 Homestay in Hin Bun
The best way to get deep into the Hin Bun park is to do a two-day trek. Several travel agencies in Thakhek offer this. We chose the programme that the Tourist Information Centre offers, because it also includes a homestay in a small village. That makes the trek very authentic. Especially the "greeting ceremony" that we underwent was very special. The village elders came to visit us, accompanied by some food and drinks and put on a ritual where we got several bracelets given to us while they bestowed all kinds of good luck wishes upon us. Luckily, the guide could translate these too, so we understood something. In return we also tied some bracelets around their wrists while we wished them prosperity. This was sincerely appreciated, we still think about it fondly.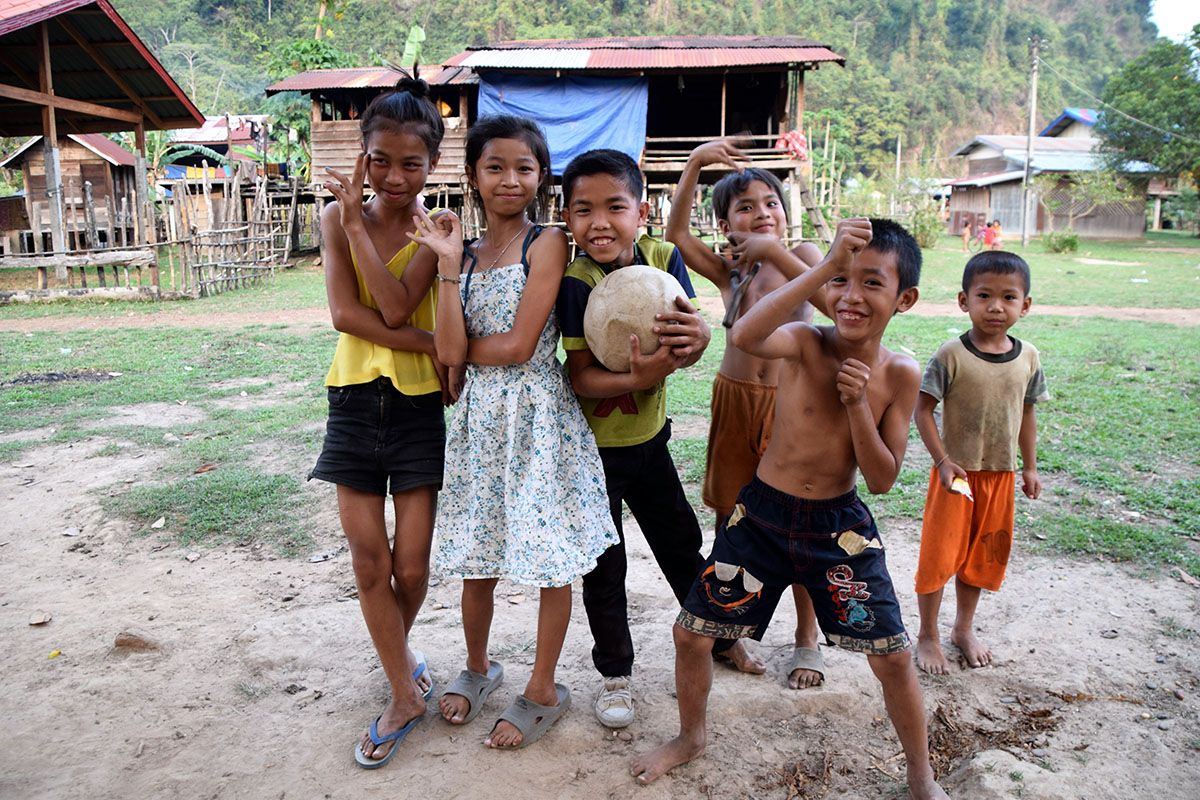 During the two days, you walk on good paths, without climbing a lot. The trip is for anyone in reasonable condition. Along the way, you see many beautiful mountains and regularly go into a large cave where you can admire beautiful stalactites and stalagmites. You occasionally wade through the shallow water to get to the exit. Sometimes, you also see a small temple in those caves and pass the local families who are fishing nearby. We got the feeling that we were a part of this special community. The big advantage of the Hin Bun park is that there are few tourists. You get the impression you are alone in the park.