When you arrive in Hanoi from the Netherlands, you will be amazed by the very busy and chaotic traffic during the first hours. Thousands of scooters, mopeds and motorcycles struggle through narrow streets, often with their mobile phones in their hands. Your eyes will fall out of your head at what they can transport on these small mopeds. Complete household goods, the entire fruit and vegetable trade and so on. We saw a man with a six-metre-long metal tube manoeuvring his scooter through the busy traffic while on the phone. Crossing a street seems impossible because of the continuous row of mopeds. Welcome to Hanoi!
Hanoi is a wonderful city to spend days with many highlights. If you have some time, then it would certainly be worth it as far as we are concerned: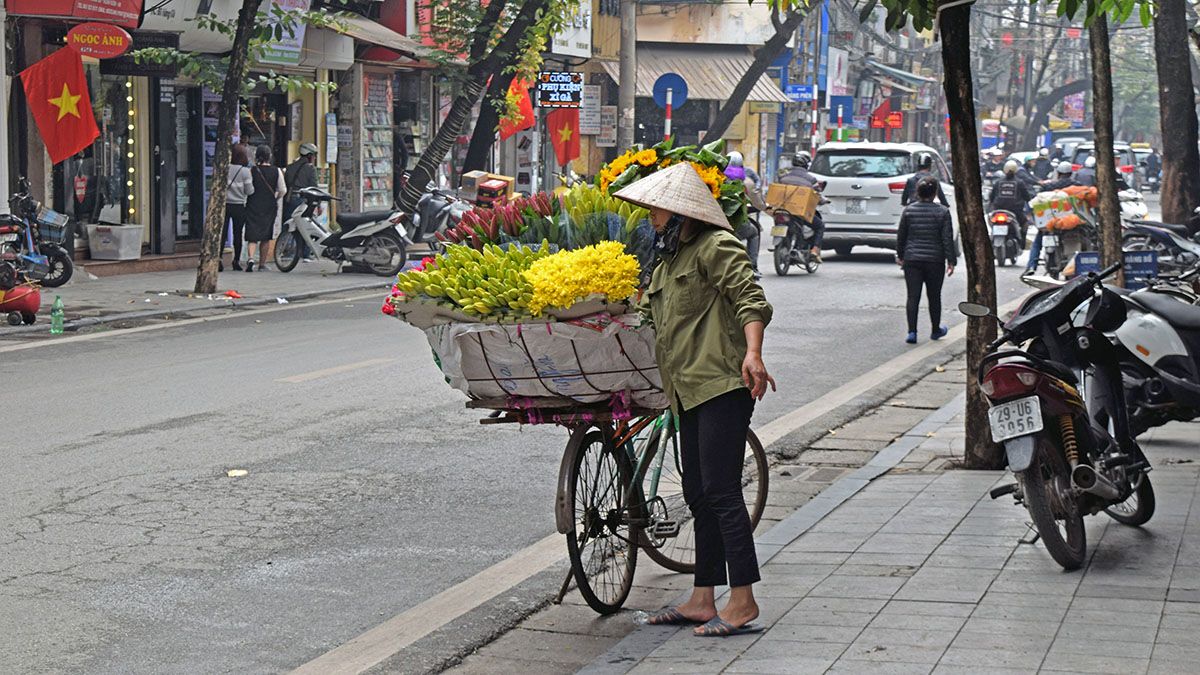 Old Quarter
This is the historic heart of the city. A huge labyrinth of narrow streets with shops, hotels, eateries and a lot of traffic. In some streets, you will only find shops with red lanterns, candles, flags and other religious articles, the next street specialises in other things. You will have so much to look at, but you also have to pay attention to the traffic. Walking on the footpath is practically impossible due to the thousands of scooters parked there or the merchandise on display. Be sure to visit the Bach Ma temple and the Dong Xuan market when you are here. For good food, you can go to this district too. You can also do a cooking workshop here.
Hoa Lo Gevangenis ("Hanoi Hilton")
This building, which was given its great nickname by the American prisoners of war, mainly tells the history of the Vietnamese fighters for independence against the French and the torture that the prisoners had to undergo here. The propagandistic films about this reminded us of the tone that North Korean state television always takes. The prison also shows how "good" the Americans were in this prison. The best known was the late Senator John McCain, presidential candidate in 2008 in America.
Temple of Literature
This temple is almost 1000 years old and houses the first university of Vietnam. Much in the temple reminds you of the ancient philosopher Confucius. The students also learned his rules here. In the complex, you will find beautiful pagodas. There is often a ceremony with students in one of the temples to pray for a good exam period, which is nice to watch.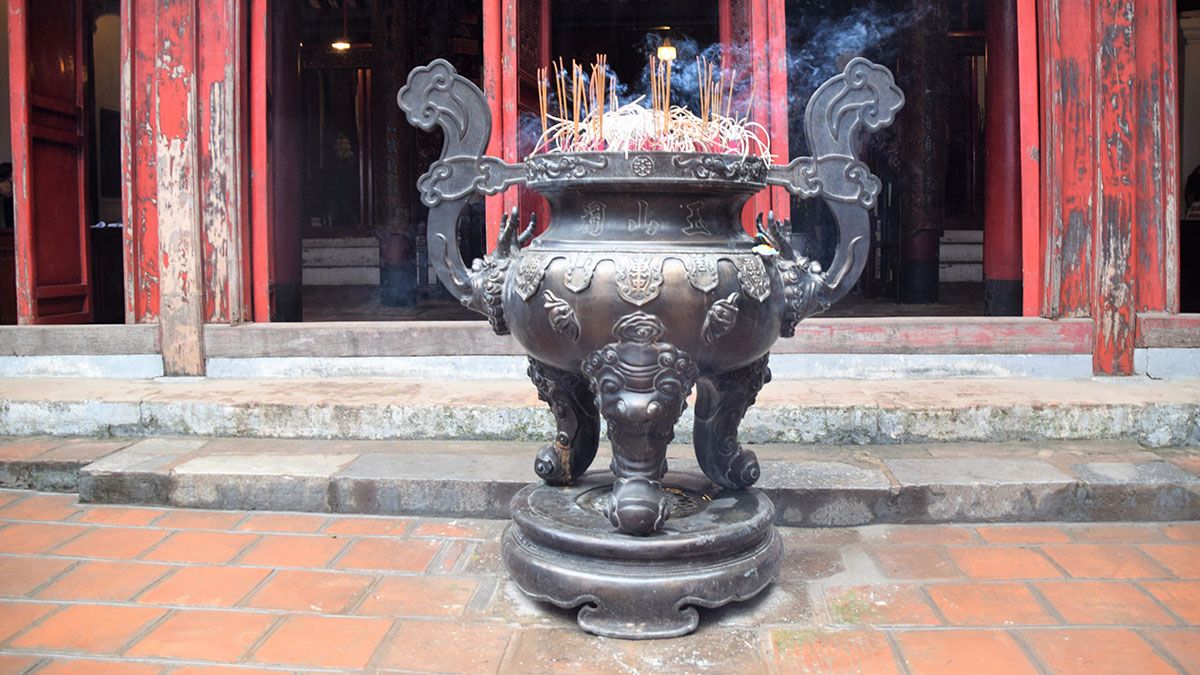 If you have more time, then walk around the Hoan Kiem Lake where there is also a beautiful water puppet theatre on the northeast side of the lake. Very nice to see such a traditional show, tickets for the continuous performances can be bought right before the start. The Hai Ba Trung temple in the "French Quarter" is also beautiful. Those who love museums can indulge in "Fine Arts Museum", the "Vietnamese Women's Museum" and the "National Museum of Vietnamese History".