A beautiful bay in the Gulf of Tonkin, with calm, smooth, blue-green water. Hundreds of islands with karst mountains loom up from the sea. Some are large, some very small. You can see that there are many caves in the larger islands. In the distance, a few traditional Chinese junks sail with brown-red sails. This is Halong Bay!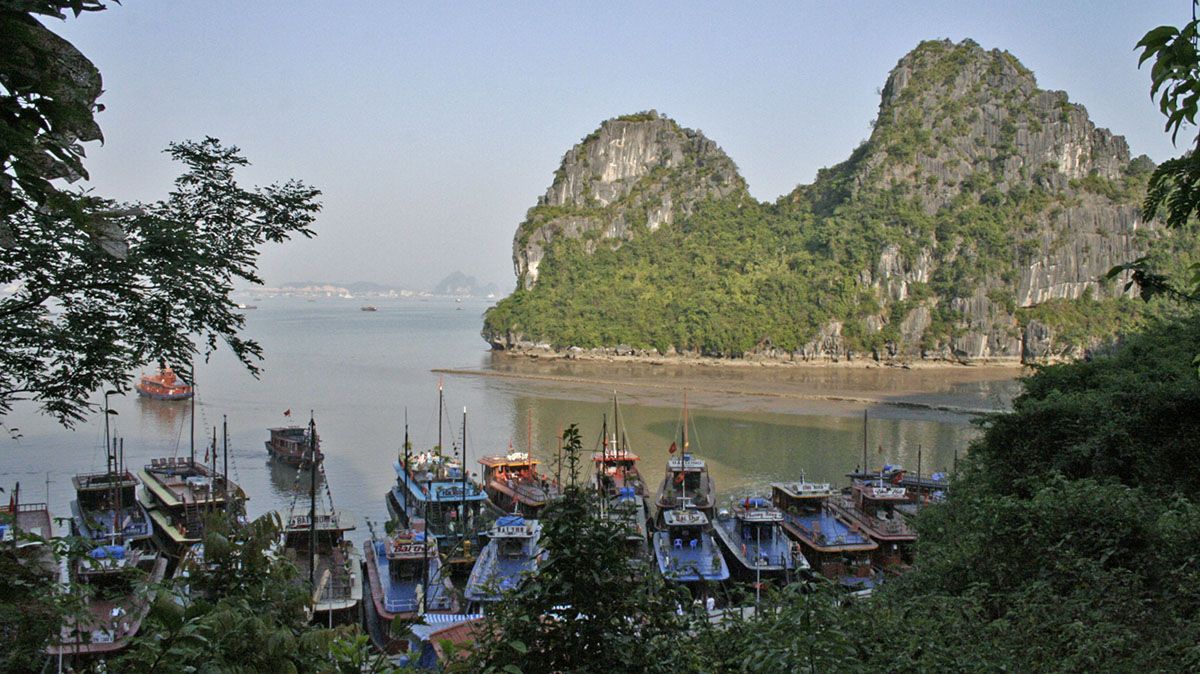 Ideal for a cruise
This area has been a UNESCO World Heritage site since 1994. Halong Bay attracts many tourists every year, almost all of whom take a boat trip along the islands. So, you are not the only one to cruise on a boat. In some tourist places it can be very busy. Actually, this is the case all year round. November seems to be the only month that it is quieter and the weather is good.
During the boat trip you will visit several large caves, with beautiful stalactites and stalagmites. You can also enjoy beautiful viewpoints on the different islands where you moor. There is often also the possibility to go on a few kayak trips along floating villages. You can also visit a pearl farm. Some cruises, especially those of several days, also include a visit to Cat Ba island and Lan Ha Bay. The last bay is also very beautiful, but much less touristy.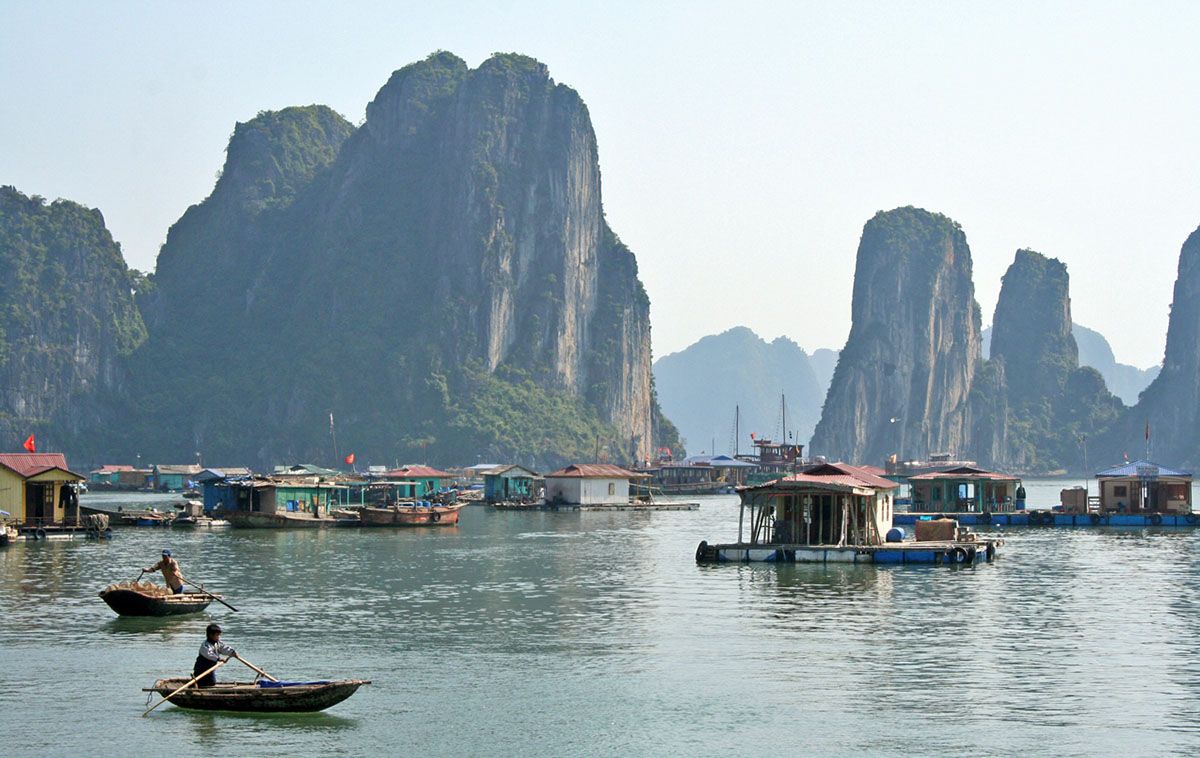 Some tips for your visit to Halong Bay
In Hanoi you can book a boat trip in almost every hotel. You can choose from 1 day to even 5 days. There are also boats with basic facilities while it is also possible to book a luxurious Chinese Junk. Our experience is that it is better not to go for a budget option. The service is bad, as are the food on board and the guides. Moreover, life jackets are often missing. Therefore, choose a well-known organisation. Take a look at the schedule too. On a number of two-day tours, it ends at the beginning of the second day. So, you have not even been on board for 24 hours. If you want to see as much as possible and also a little further away from the coast, a three-day tour is the minimum.
On TripAdvisor, you can find many reviews and it should be possible to book with a good company. We chose SeaSun Cruise through our hotel and were very satisfied with it. During the cruise, the meals are fully catered and included. You pay for the drinks afterwards. Most cruise ships use "Western" prices for this. We got another cooking demonstration and could participate in the tai chi class every morning at 6 o'clock. A wonderful start to the day!