On the UNESCO list, is the 4095-metre-high Mount Kinabalu, which is praised by nature lovers for its thousands of animal and plant species that can be found at different altitudes. It is one of the safest and easiest to manage peaks in the world, provided you are fit and healthy. But make no mistake! The climb remains tough and is actually impossible for people with physical disabilities. By the way, whether you climb this highest mountain in Malaysia or not (or not the whole way up), Kinabalu is worth a visit! There are many walks to do in the area.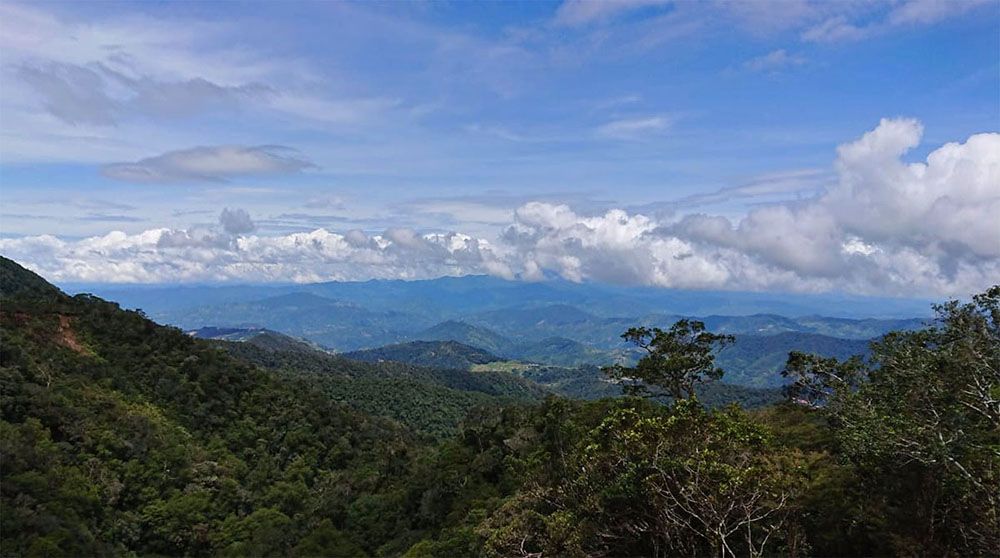 Climbing Mount Kinabalu
It takes the average mountaineer two days to climb and descend the mountain. You can choose between two different trails to the 3300-metre-high base camp of Panalaban:
Summit trail, the least difficult of the two
This trail starts at the Timpohon Gate near the head office of Kinabalu Park at 1800 metres' altitude. On the way to Panalaban there are several shelters (pondoks). The hike from Timpohon Gate to base camp takes about 6 to 8 hours.
The Mesilau trail, for the fitter, more adventurous mountaineer
This trail starts at the Mesilau Nature Resort 15 kilometres from the park's headquarters. The trail is quite steep and especially during the rainy season can be pretty slippery. This trail is more for the (amateur) biologists who want to experience more of the mountain's ecology.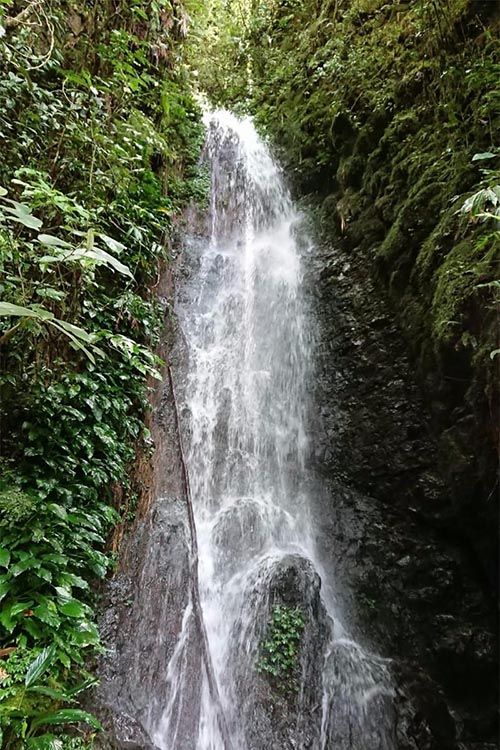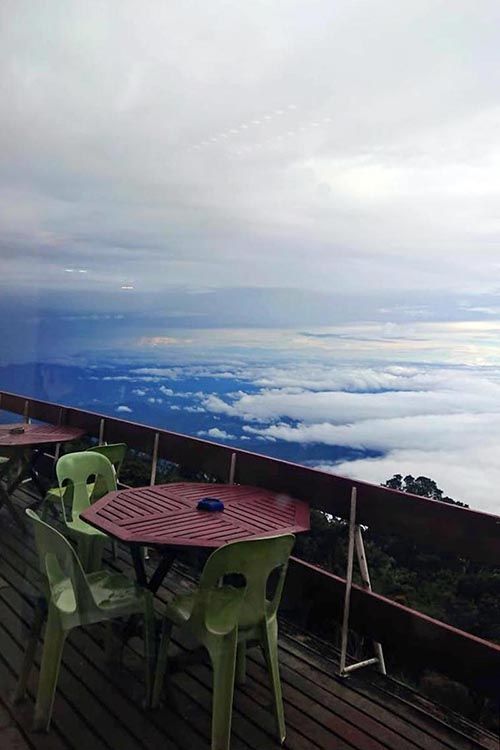 The last part of the trip, namely from base camp to the top of Mount Kinabalu, usually starts around two o'clock the next morning and lasts between four and five hours. Because it can be cold at that altitude at that time, and because you have to hold on to a rope during the climb, good gloves are an absolute necessity.
To climb the mountain a guide and some permits are required. Arrange this well in advance through a travel agent because only 75 people per day are allowed to start the climb!
More information about the various guided multi-day tours is available on the website of the Mount Kinabalu Official Climb & Booking Information Centre.