The city of Hue is divided in two by the Perfume River. East of the river you will find the Citadel of Hue, a former fortress. In the beginning of the 1800s, a 10 km-long wall, 2 metres' thick, was built, surrounded by a moat. Within the citadel is the "Imperial Enclosure". This was once the fortress of the former Vietnamese Kings. To visit the citadel, a ticket is required. If you also want to see the royal tombs outside the city, which we certainly recommend, you should buy a combination ticket.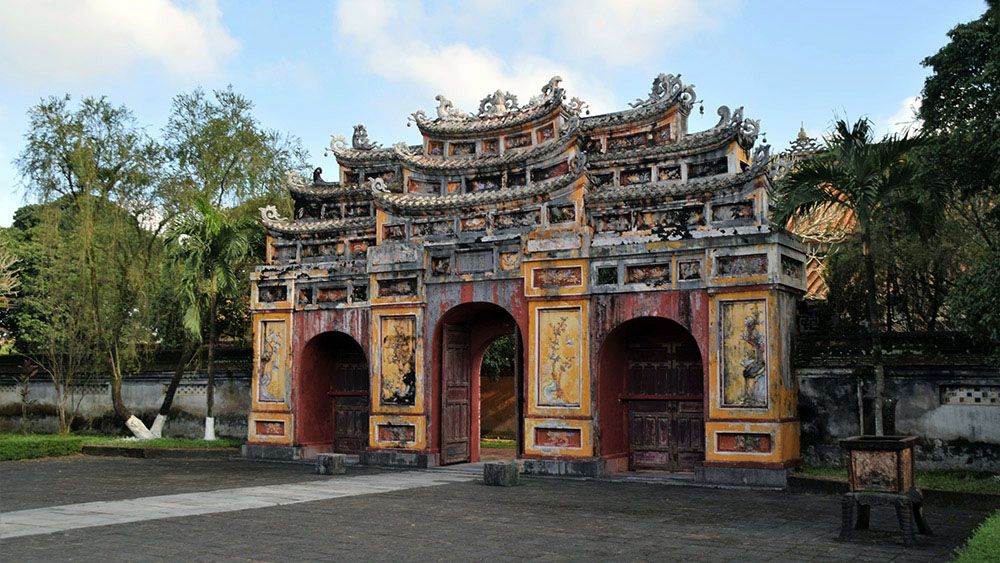 The Citadel was heavily bombed during the war of independence with France and during the Vietnam War. There is now only a fraction left of the original number of buildings. Restoration is still in progress but is very slow and many buildings are only ruins. There is very little left of the Forbidden City, the part that was only accessible to the King. Yet a visit to the Citadel is highly recommended. The buildings you can visit are beautifully decorated and the red colours of the doors and the many pillars give a nice light. The To Mieu temple has been beautifully restored. Here, you can see all the Kings.
In the surroundings of Hue, you can also visit some royal tombs. This is definitely worth it. You can often organise a boat trip on the Perfume River, where you visit the most important Tombes. You can also visit the beautiful Thien Mu Pagoda. This is situated on a hill and offers a beautiful view over the river and the surroundings.
Hue is a pleasant city with many nice eateries and restaurants along the river. Highly recommended to visit is the evening market near the bridge, a colourful and cosy entity.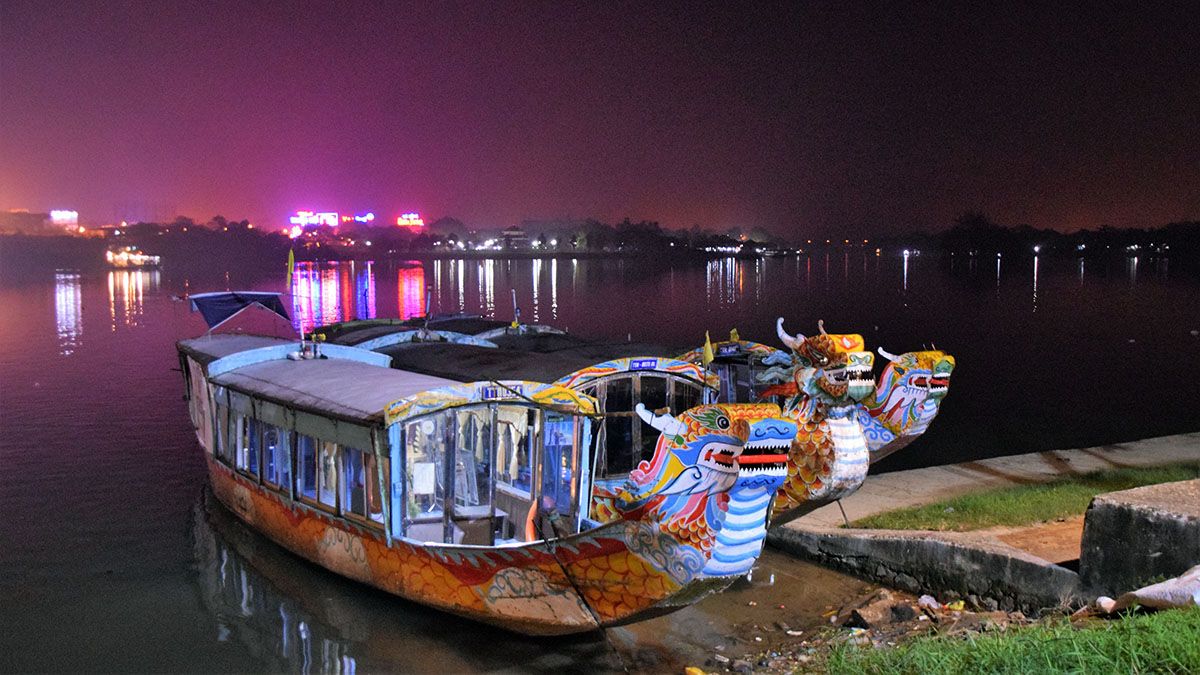 Accommodation in Hue
Hue offers a lot of excellent accommodation options. Particularly worth mentioning is the centrally located Saigon Morin Hotel. It overlooks the Perfume River and Truong Tien Bridge, and features French colonial architecture. It's not cheap but we greatly enjoyed our stay there!