Sarawak's largest population group on Malaysian Borneo is the Iban people, who belong to the Dajaks. They used to be hunters and collectors. The local population also called them headhunters, because this is how they took the lives of people from other villages if there was a quarrel when they were hunted on their land. A tattoo was put on a hand for each head they 'took'.
Nowadays, the Iban don't take heads anymore. However, there are cultural villages where you can learn more about their history and past and present lifestyle. One of them is the Mari Mari Cultural village, located fairly close to Kota Kinabulu in Sabah. Another is the Sarawak Cultural Museum at 35 kilometres from what we think is the super nice city of Kuching. You will find everything you want to know about longhouses and head-hunters. The "living" museum is also the place where the annual "Rainforest World Music Festival" is held.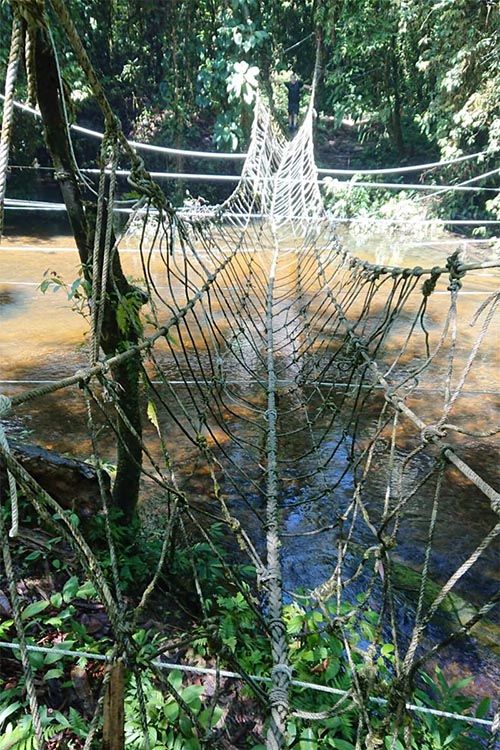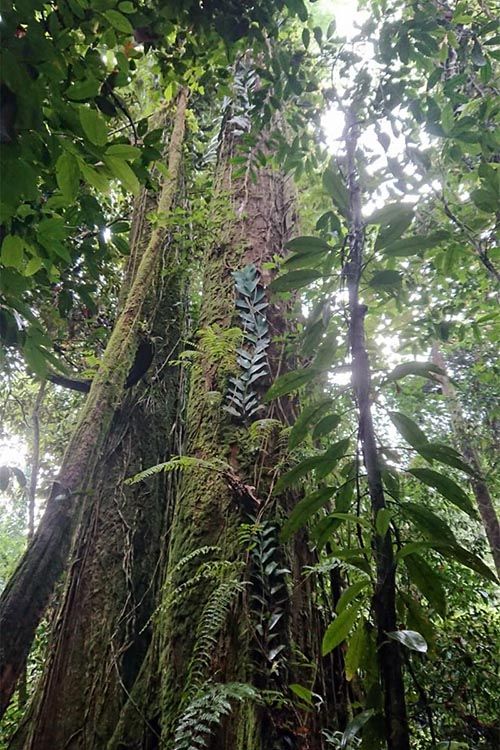 Headhunters trail in Gunung Mulu National Park
There's also a hike in the famous Gunung Mulu National Park in Sarawak called 'Head-hunters Trail'. The three-day tour takes you through the jungle and along narrow paths, you'll also visit the whereabouts of the original head-hunters. According to many, the park is perhaps the most beautiful national park in Malaysian Borneo.
By the way, when we visited the surroundings of Kuching we also went to Bako National Park. This park offers abundant wildlife, jungle streams, waterfalls, interesting plant life, secluded beaches and trekking trails. Bako is not as famous as Gunung Mulu but it has an abundance of natural beauty packed into a limited area.