Boat trip on the Kinabatang River
The Kinabatang River in the northern part of Malaysian Borneo is probably one of the best and most accessible places in Asia to see wildlife in its natural habitat. On the shores of this 560-kilometre-long river, you may see great apes, lutungs, orangutans, pygmy elephants, many bird species (including the kingfisher and hornbill), crocodiles and much more.
When visiting the river, you are not only sailing. In addition, you will also do some guided hikes. Most excursions and boats leave from the village of Sukau. Here you can arrange to go on your own jungle safari and accommodation. The best thing to do, however, is to book a fully-arranged excursion in Sandakan (either in Kuala Lumpur or at home). This is a programme including overnight stays of three days (two nights). You will be picked up in Sandakan or at the orangutans in Sepilok. Afterwards you will do various boat trips and hikes, both by day and night.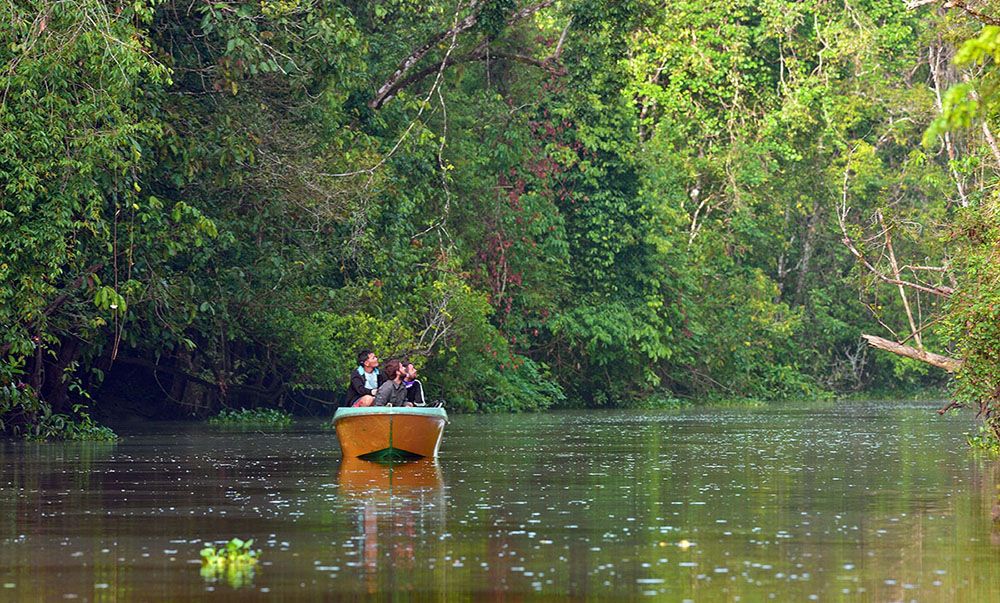 Many travellers find their visit to the Kinabatang River the absolute highlight of their trip to Malaysia. There is a critical aside: the logging where the jungle has to make way for oil palm plantations has caused many animals to migrate to the Kinabatang nature reserve. This is nice for the visitors because they now have a better chance of seeing wildlife. For the animals themselves it is disastrous.