In a dynamic city like Dubai, new restaurants are opened every year. And no doubt some of them disappear every year. Over the past ten years, however, we have dined several times in more than complete satisfaction at the restaurants listed below. As far as we're concerned, these are Dubai's best restaurants you should try during your city trip.
Pier 7
Pier 7 is the gastronomic project of the Dubai Marina where you will find several excellent restaurants. In fact, Pier 7 is not a pier but a tower, built on the promenade along the inland waterways of the Dubai Marina. Of all the restaurants where we had dinner, we personally found the ambiance of 'Cargo' most special. From the large balcony you have a fantastic view on the skyline of the Dubai Marina.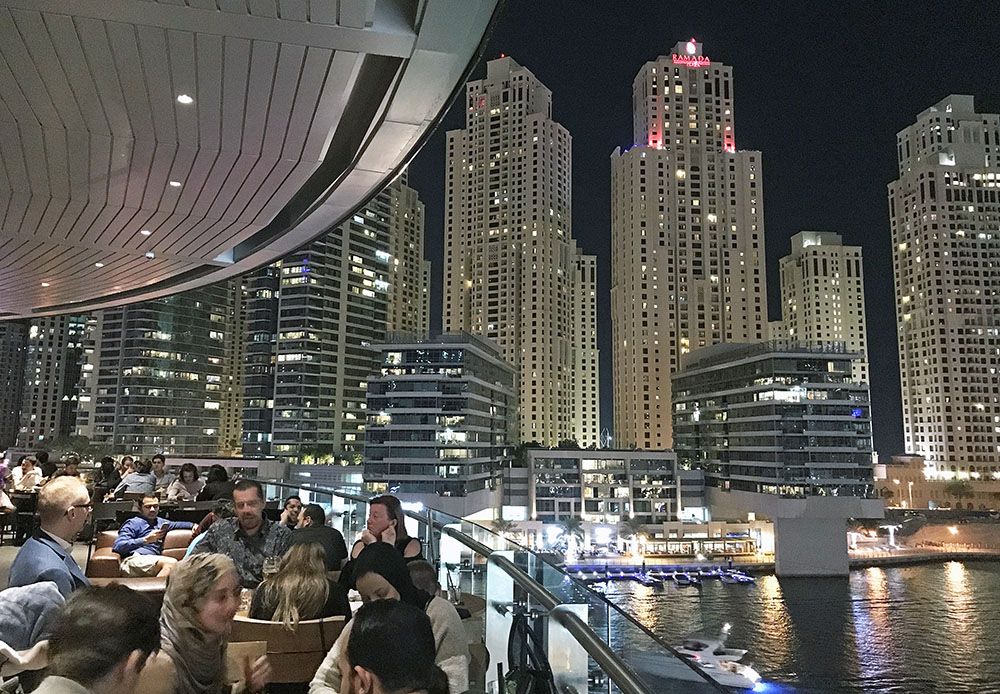 Bebabel
Also, at the Burj Khalifa in the famous Dubai Mall you will find the restaurant Bebabel, a very good Lebanese restaurant. From the restaurant you have a beautiful view of the Dubai Fountain. Delicious food in pleasant vibes.
Burj Khalifa's At.mosphere
On the 122nd floor of the Burj Khalifa you can dine at At.mosphere with a truly magnificent view of the city and the Dubai Fountain. It's not for nothing that this restaurant scores 4.5 on TripAdvisor!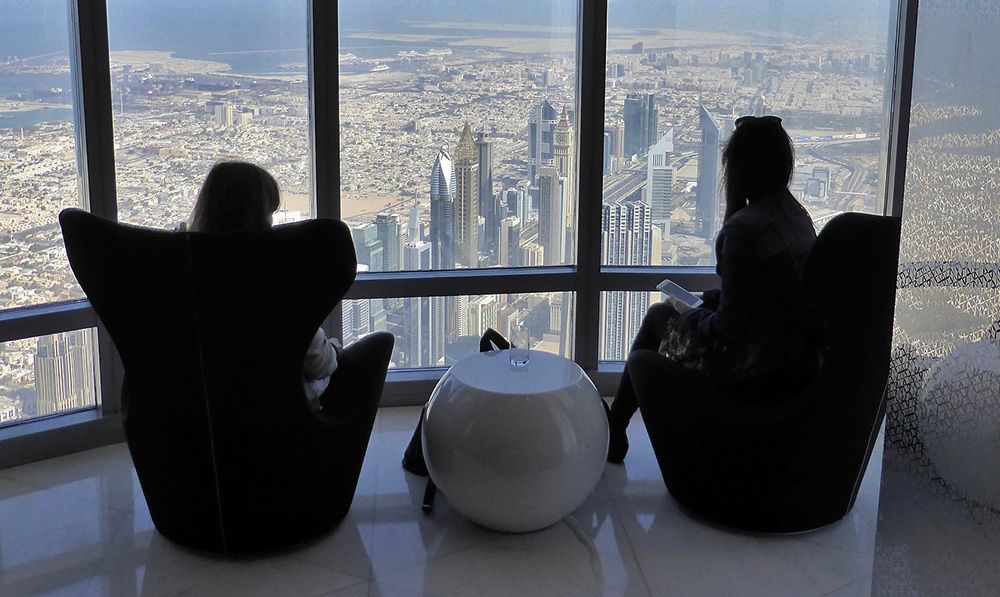 Grosvenor House
In Grosvenor House in the Dubai Marina there are several restaurants that we can highly recommend. If you want a top culinary experience, then you should definitely go to the Buddha Bar. Apart from the excellent food, it's the music and the decor and decoration of the restaurant that will give you a fantastic evening.
For what we consider to be the best Indian restaurant in Dubai, you should definitely go to Indego by Vineet. Although we like the culinary experience at Buddha Bar better, we haven't eaten such a delicious meal as at Chef Vineet in ages. More than justified that this Indian restaurant has a Michelin star.
For a good steak you have to go to the Latin American and trendy Toro Toro. This restaurant has a fantastic ambiance and a beautiful, extensive and affordable menu.
Jones the Grocer
For a delicious breakfast or lunch, we highly recommend Jones The Grocer. This chain of lunchrooms once started in Sydney but now has multiple locations not only in Dubai but also in nearby Abu Dhabi.