At the time of the kingdom of Burma, between the 11th and 13th centuries, Bagan was the capital. The successive kings built many temples, from small to large. Each king wanted to exceed the number and size of temples built by his predecessor. In total, more than 5,000 temples were built on the plains around Bagan. Now there are about 2,000 remaining, restored and open to the public. For the Burmese, Bagan is a sacred place with a religious function and many visit the city at weekends or during holidays.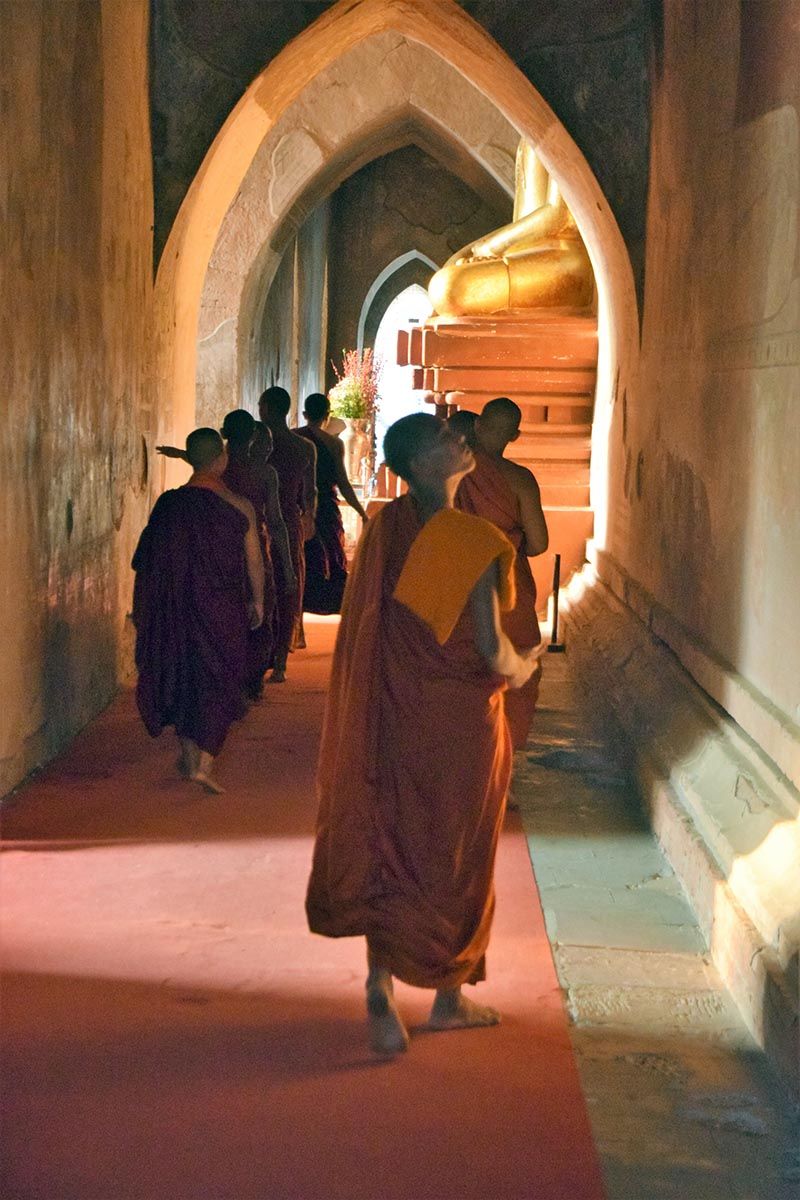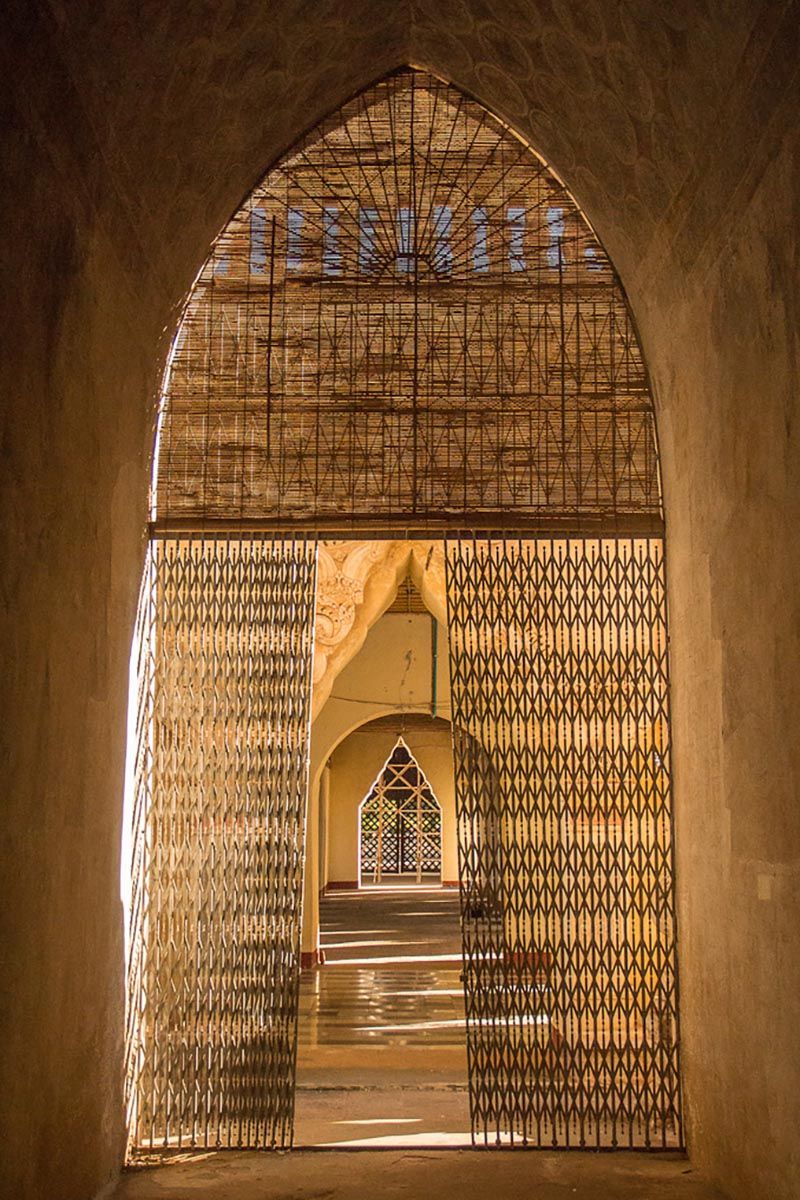 You can spend days in Bagan. With a rental scooter, always electric, you can enjoy driving around the plains and mapping out your own routes. There are many providers of e-scooters. Ask about the rates because there can be a big difference. At our hotel it was twice as expensive as at a hire place a little further down the road. Ask about the conditions for early pick-up and late return too if you want to experience both sunrise and sunset. Tourist Information, with offices in Old Bagan and New Bagan, can provide you with a good map and tell you where the best viewpoints are. They also show you the best places to see the sunrise or sunset. We met a nice employee there who spoke English very well and wanted to show us around at the Ananda Pahto. That explanation gave a lot of extra information, it was very nice of her.
At the big temples it can be busy, but when you tour further across the plains, you often have the temples for yourself. What's more, the temples are beautiful at any moment of the day; at sunrise, in the evening sun and at sunset you get great views. We spent 5 full days and were not bored for a second. If you don't do the balloon flight, it is also nice to look at the beautiful sight of the floating balloons at one of the viewpoints in the early morning.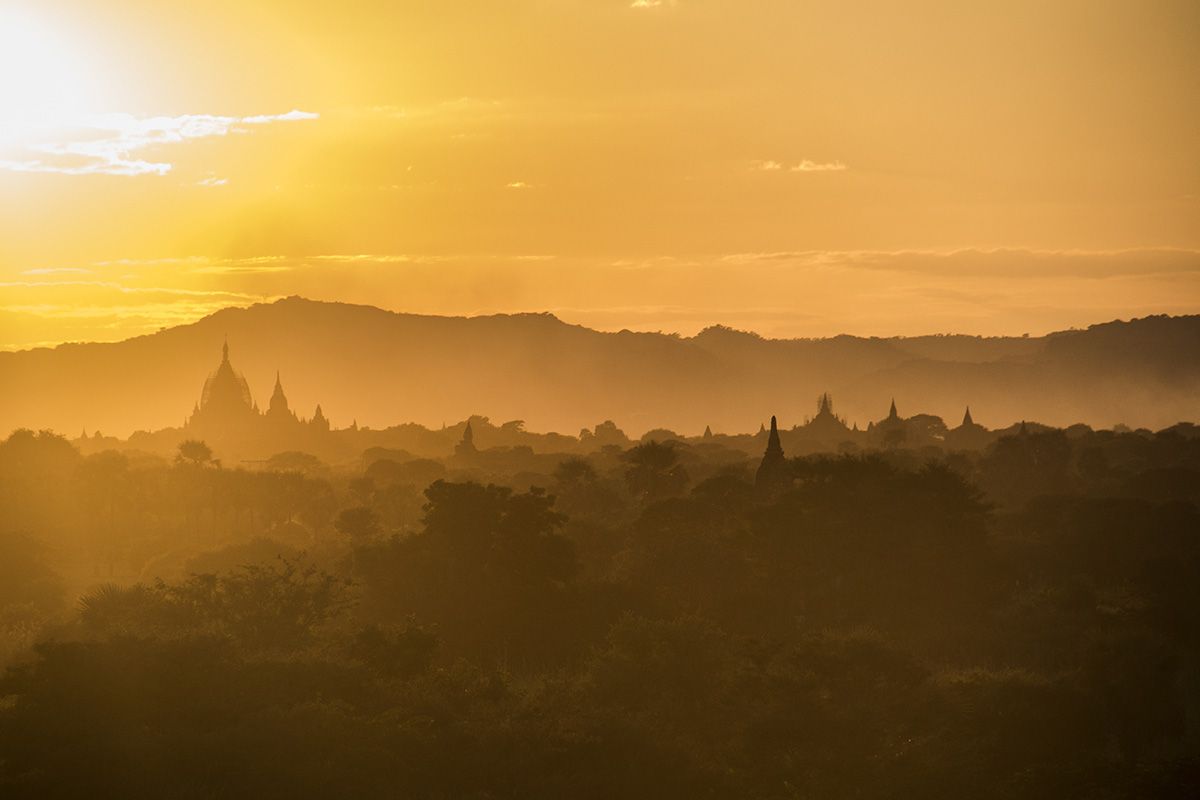 The most beautiful temples
What are the most beautiful temples? That is a matter of opinion, but for us at least the following ones stood out:
Ananda Pahto<
Sulamani Pahto
Shwezigon Paya
Gubyaukgyi
Dhammayangyi Payo
For sunset, go to Buledi or Thabeik Hmauk. You are not the only one to see it, so if you want to get a nice spot you need to be on time. However, even if you have explored the area a bit by scooter, you can certainly find beautiful, quiet temples where you can enjoy the setting sun. There is a viewing tower in the area. Here you go up by elevator and stand on a terrace. You have to pay. We found it beautiful, but not special. There are nicer places to watch the sunset. Near the Sulamani Pahto there is also a view of a hill. Here you can enjoy sunset spotting pretty well. Perfect with an e-scooter. Moreover, you meet other people here and you do not have to get your place very early.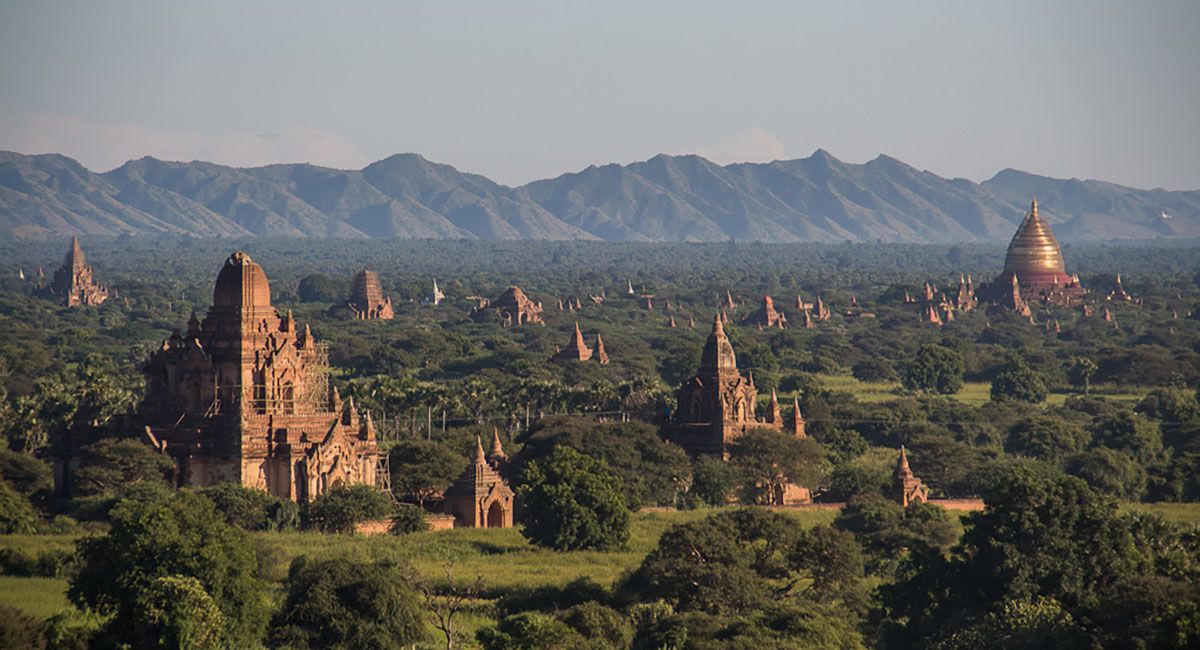 Tips for visiting Bagan
To enter the Bagan region, you need to buy a ticket. On the access roads to the place you will be automatically stopped and you buy the ticket. This costs about $20. You have to carry the ticket with you all the time because you can be checked at the big temples and the viewpoint.
Get a good map at the Tourist Information office. There is an office in Old Bagan and also one in New Bagan.
If you are in Bagan in April, it is better to rent an e-scooter than a bicycle. It's too hot to cover those distances in the burning sun. In the cooler times of November and December, it's also fun to explore Bagan by bike.
During the days in Bagan, wear shoes that you can easily take off at every temple you visit. That will happen a lot in a day!
Bagan is the hottest place in Myanmar. Drink a lot to avoid the risk of dehydration.
Wear sunglasses while driving across the plains, it can be dusty. If you wear contact lenses, you may want to put on your glasses when driving on dusty paths.
Bagan consists of three parts: Old Bagan, New Bagan and Nyaung U. In Nyaung, you will find most hotels, restaurants and shops. You may be a little further away from the temple area, but that is no problem on the scooter. If you don't have much time and want to be in the heart of the area, then it's best to stay in Old Bagan.